Compromised
By Reservoir Frogs
Created by Reservoir Frogs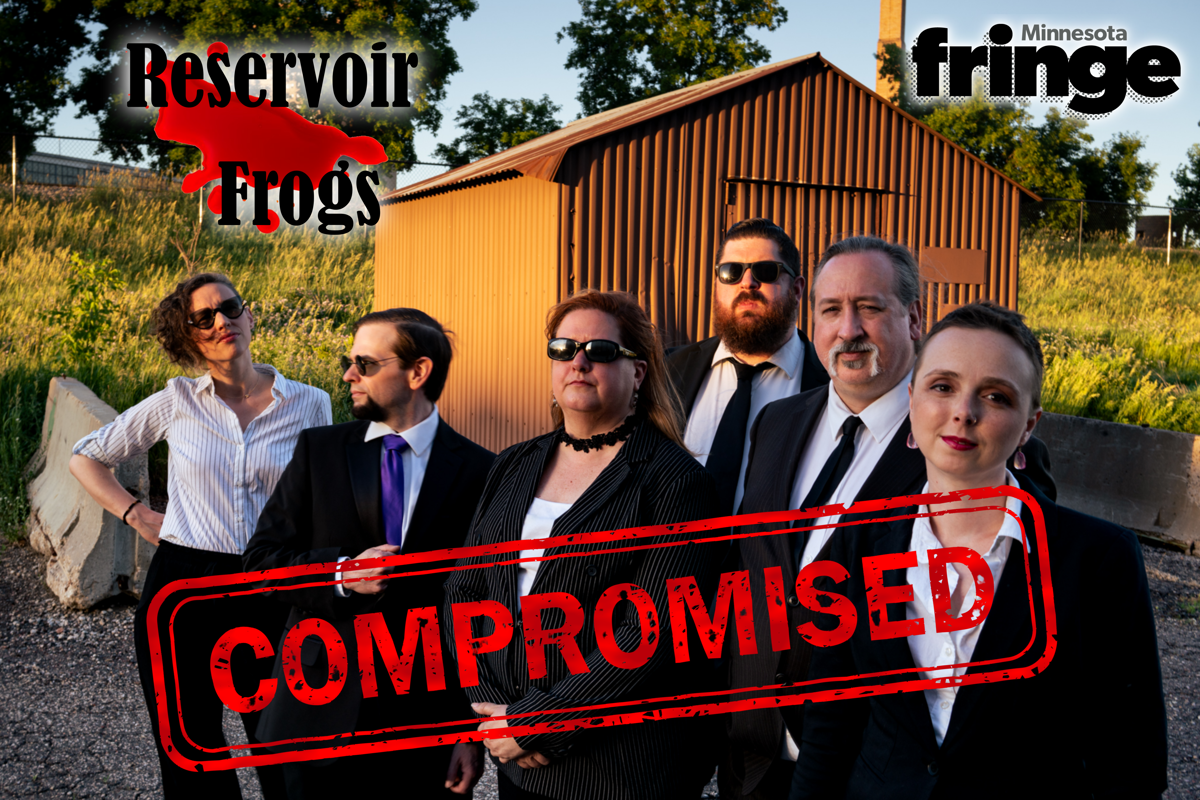 Playing at
Show Description
An improvised tale of greed, lust, hubris, and failure. A dark comedy of people letting their ambitions get them in over their heads.
Genre and Content
Content Warnings
Adult language,Drug Content,Violence
The creators say this show is appropriate for ages 12-15 and up
Learn How To Fringe
Seat Reservations and Show Tickets
| Add to Schedule | Date | Time | Ticket Options | Quantity | Purchase |
| --- | --- | --- | --- | --- | --- |
Reviews
Video Trailer
Cast and Crew
More Information
Everyone's the hero of their own story. No one wakes up in the morning looks in the mirror, and thinks 'I'm the bad guy'. Even so, stories do have villians and there are bad guys. So how did they get there? Where did things go wrong? What was the thing that a person could want so badly that they'd cross their own moral lines, whatever those might be, to get the thing they're after? Why did they Compromise?
Reservoir Frogs present 'Compromised', an improvised tale of greed, ambition, lust, incompetence, and failure. Where we follow three characters who get in over their heads and things go terribly, tragically wrong. Or maybe, just maybe, hillariously right.
Inspired by audience suggestions, each show is different and may contain various adult themes.