Rosemary Daughter and the Rest of Her Life
By Lady Chamberlain Productions
Created by Zoë Rose Jennings and Calista Robinson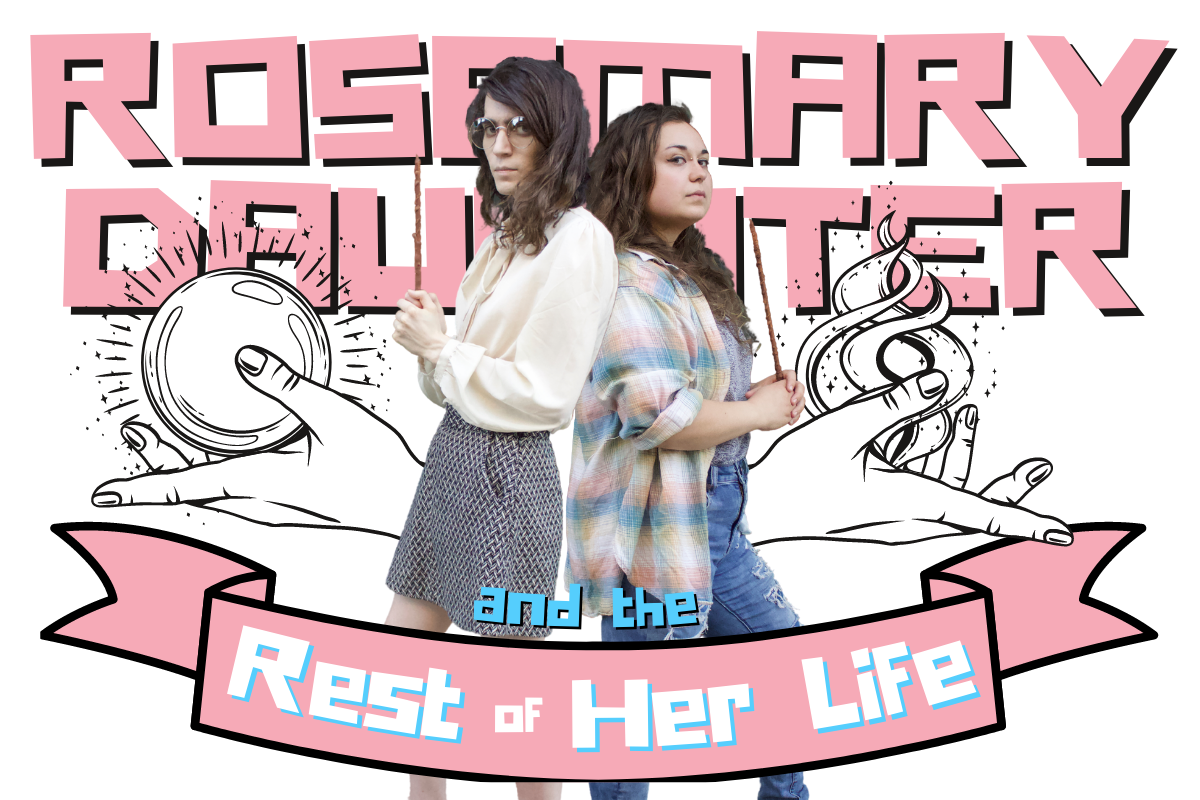 Playing at
Show Description
Trans woman and Ex-Chosen-One Rosemary Daughter must confront her prophesied past when wizardly refugees from the universe she once saved bring news that their world isn't as happily ever after as she left it.
Genre and Content
Content Warnings
Adult language,Crude Humor,Gun/Weapon usage,Other divisive content
The creators say this show is appropriate for ages 16 and up
Learn How To Fringe
Seat Reservations and Show Tickets
| Add to Schedule | Date | Time | Ticket Options | Quantity | Purchase |
| --- | --- | --- | --- | --- | --- |
Reviews
Video Trailer
Cast and Crew
More Information
***Please note that this show will be presented as a staged reading***
Once upon a time, 13-year-old Rosemary Daughter fulfilled an ancient prophesy when she defeated the greatest dark wizard of all time and ushered in an era of peace to the magical parallel universe that runs alongside our own, just on the other side of the Veil.
It's been sixteen years.
Growing up the Chosen One didn't exactly prepare Rosemary for young adulthood. It's a miracle practically on par with her defeat of Lord Curdlewort that she managed to snag an entry-level job in an office downtown with just a pre-college Disappearing credit under her belt, let alone come to terms with her identity as a trans woman. When refugees start showing up from the parallel universe where Rosemary's former magic mentor Professor Bibblysnot now rules, Rosemary and her childhood sidekick Persephone Danger track down Bibblysnot to find out why the happy ending they were ready to die for as teens isn't sticking.
Created as a collaboration between trans actress Calista Robinson and notorious lesbian Zoë Rose Jennings, Rosemary Daughter and the Rest of Her Life is an irreverent queer musing on what it's like to be personally betrayed by your childhood heroes. Inspired in part, of course, by the-fantasy-property-that-must-not-be-named, but watchable by fans, non-fans, and haters of said property alike.
Purchase a Rosemary Daughter or Lady Chamberlain T-Shirt Here!
All tips from this show, as well as all proceeds from the Creaky Seat T-Shirt, will be donated to the Minnesota Transgender Health Coalition.
Thanks and enjoy the show!