The Ends
By Moral of the Story
Created by Eric B. Jacobson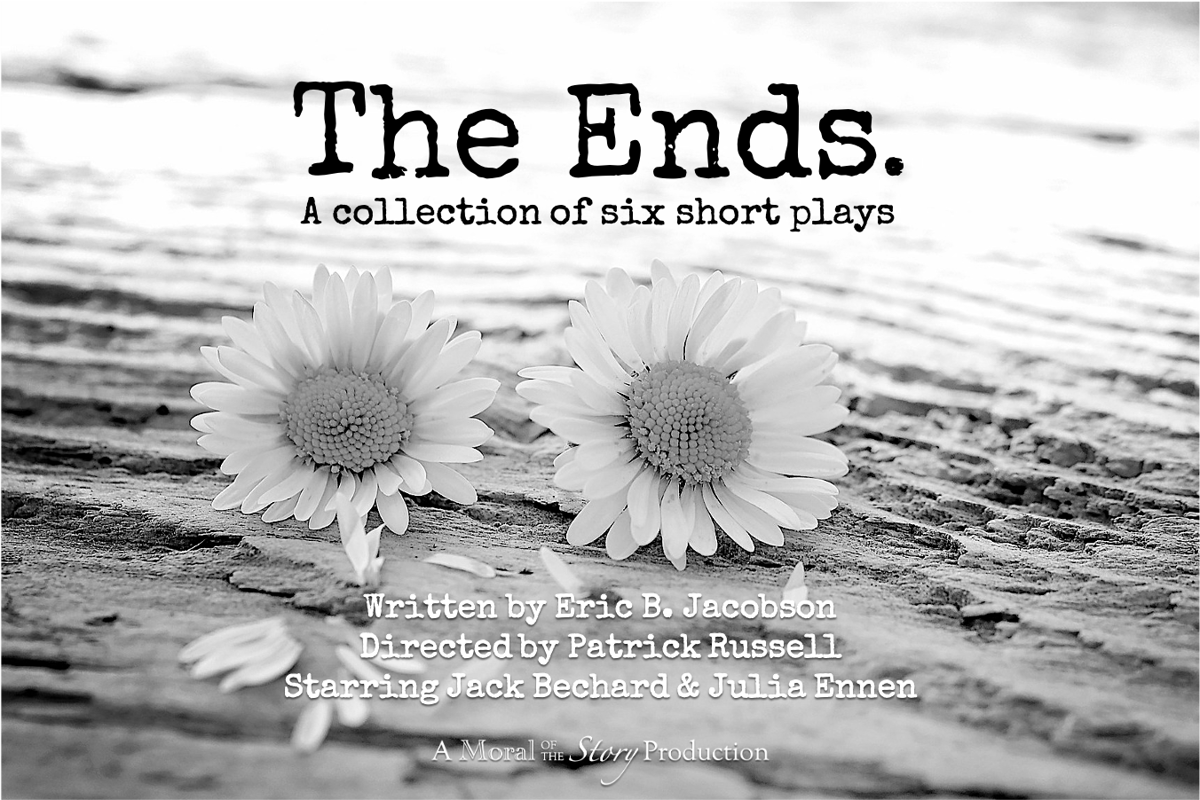 Playing at
Show Description
This one-hour collection of short plays explores the final moments of six different relationships. Ranging from surprising to funny to sad, the stories reveal the challenges of making relationships work.
Genre and Content
Content Warnings
Adult language
The creators say this show is appropriate for ages 16 and up
Learn How To Fringe
Seat Reservations and Show Tickets
| Add to Schedule | Date | Time | Ticket Options | Quantity | Purchase |
| --- | --- | --- | --- | --- | --- |
Reviews
Video Trailer
Cast and Crew
More Information
Runtime of the show is 57 minutes.
Click this link to view the program (PDF)
Join us on Sunday, August 15 at 12:00pm CDT for "The Ends" Talkback - a special opportunity to meet the cast and crew, learn about the making of the show, and share your thoughts and feedback. To register for the talkback, please complete this brief form. This event will take place via Zoom. Registered attendees will receive a link to join the day before the event.
If you can, please consider donating to the show. Your support will help us to cover the costs of production - and you could get some fun swag in return! To contribute to our show, please visit our fundraising campaign.