Penelope
By Mina Oelrich
Directed by Mina Oelrich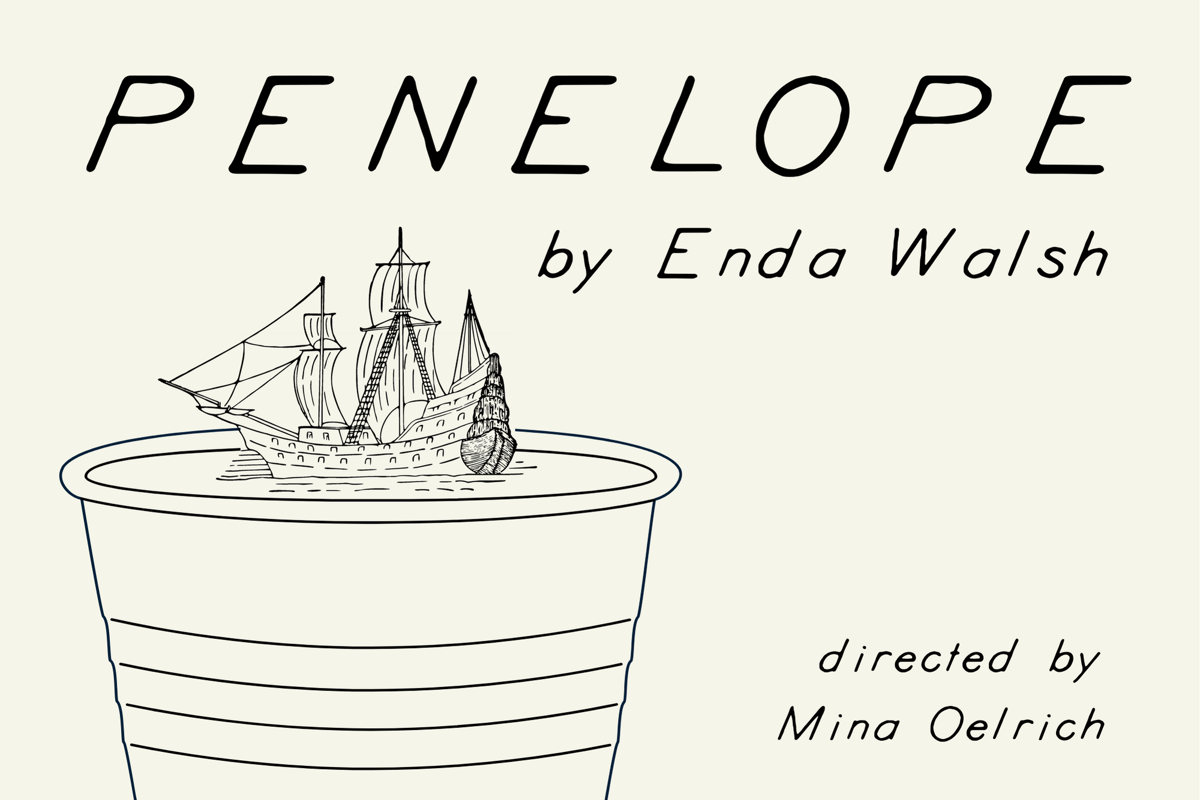 Playing at
Show Description
It's 11:30 a.m. and already it's ninety-two degrees. Four ridiculous men connive, plot, and play for an unwinnable love. A riveting and savage take on the classic Greek myth of Penelope, wife of Odysseus.
Genre and Content
Content Warnings
Abuse/Physical violence,Adult language,Blood,Crude Humor,Drug Content,Gun/Weapon usage,Loud noises,Sexual content,Violence
The creators say this show is appropriate for ages 16 and up
Learn How To Fringe
Seat Reservations and Show Tickets
| Date | Time | Ticket Options | Quantity | Purchase |
| --- | --- | --- | --- | --- |
Reviews
Video Trailer
Cast and Crew
More Information
Young art by young artists.
Take a peek into the last day before Odysseus' return home to his loving wife, Penelope, through the eyes of the last of the teenage slobs who have taken up residence in her backyard. Through pool noodle warfare, elaborate performances, and the occasional moment of open-hearted honesty, Burns, Quinn, Fitz, and Dunne spend their last days faithfully attempting to court Penelope. As these four buffoons fight to prove their dominance a sort of surveillance state, they somehow stumble upon a truth or two about our meager existence. Enda Walsh's masterful tragicomedy asks its audience: how do we love well?
Brace yourselves for fifty minutes of sausage analysis, inflatable furniture, and lots of solo cups.