Stranger vs The Malevolent Malignancy
By The Feral Theatre Company
Written by Braden Joseph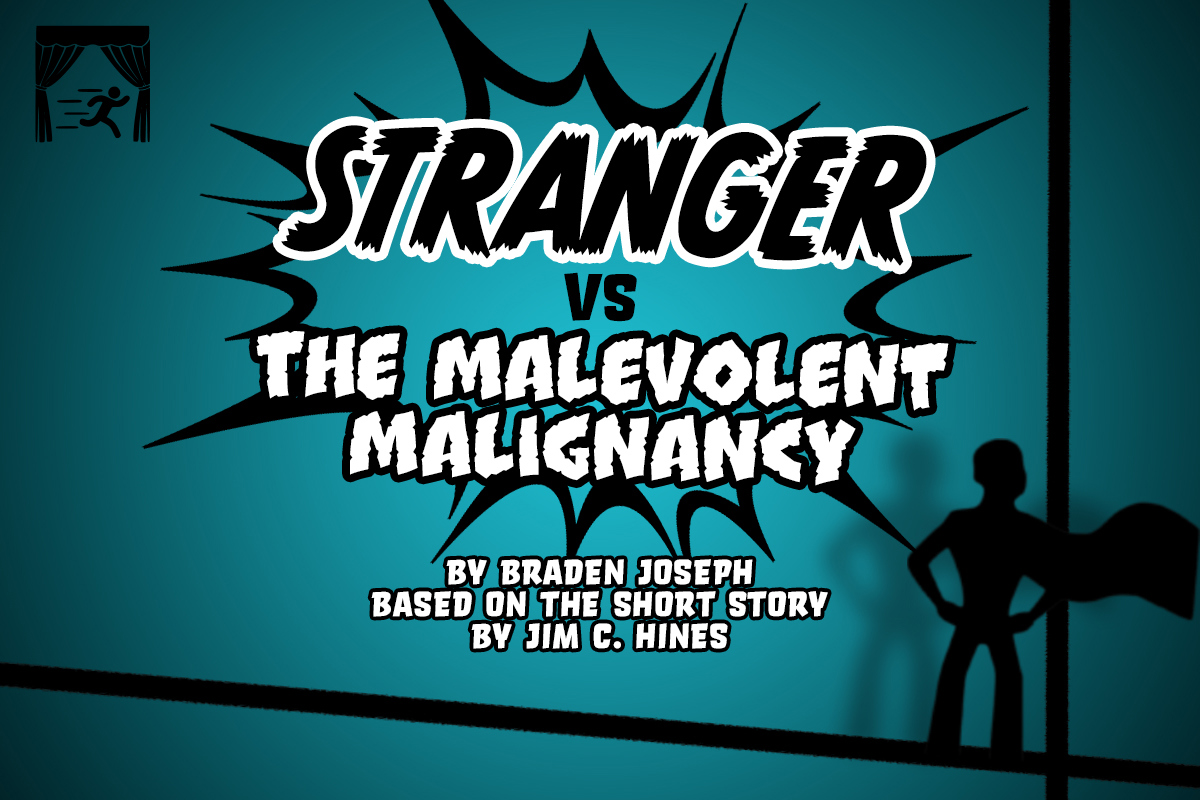 Playing at
Show Description
Warning: This play contains superheroes, epic fight scenes, a sh!t ton of inappropriate language, multiple timelines, sensible potty humor, an evil villain, the mention of Aubrey Plaza, and...oh yeah, cancer.
Genre and Content
Content Warnings
Adult language,Crude Humor,Suicidal ideation/self-harm,Other divisive content
The creators say this show is appropriate for ages 16 and up
Learn How To Fringe
Seat Reservations and Show Tickets
| Date | Time | Ticket Options | Quantity | Purchase |
| --- | --- | --- | --- | --- |
Reviews
Video Trailer
Cast and Crew
More Information
Stranger is the ultimate superhero with the power to hear the voices of anything…including his own cancer. Now he must face his biggest foe, but what happens when the hero is finally the one who needs help?
Stranger is diagnosed with seven neuroendocrine tumors in his lower bowels. According to cancer.net, A neuroendocrine tumor (NET) begins in the specialized cells of the body's neuroendocrine system. These cells have traits of both hormone-producing endocrine cells and nerve cells. They are found throughout the body's organs and help control many of the body's functions. Hormones are chemical substances that are carried through the bloodstream to have a specific effect on the activity of other organs or cells in the body. Most NETs take years to develop and grow slowly. However, some NETs can be fast-growing. NETs develop most commonly in the GI tract, specifically in the large intestine (20%), small intestine (19%), and appendix (4%). The GI tract plays a central role in digesting foods and liquids and in processing waste. GI tract NETs used to be called carcinoid tumors.