Fringe Central, hosted by The Red Sea, is the official post-show hangout destination throughout the festival.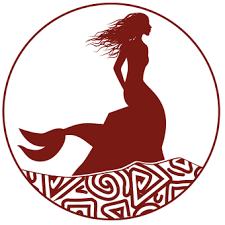 Join us each night as we feature an array of talent through cabaret, comedy, and contests. All events are free admission and open to the public.
AUGUST 4:

Alina Tamborini (from The Unboxing by Sputter Box) will present a Tuning Meditation where audience members create an ever shifting wall of sound.
Daniel Wightkin (from Help Me Help You Help Yourselfby Your Silent Partner) will bring a chamber that people can reach inside to smash and destroy things safely.
Sarah Baker & Benjamin Domask-Ruh (from Newton Jr. by Sarah Baker) will perform "Circus" style.
JON BENNET (from Jon Bennett: FIRE IN THE METH LAB by 2HOOTS PRODUCTIONS) will perform interactive stand-up and storytelling.
Les Kurkendaal-Barrett (from The Real Black Swann , Confessions of America's First Black Drag Queen by Kurkendaal-Barret Presentations) willperform from his stand-up routine.

AUGUST 5:

Blackout Improv: The all-Black improv troupe based in Minneapolis are former Fringe Festival favorites guaranteed to provide a mix of comedy, touching on social justice and arts access.

AUGUST 6:

DJ Solo: The Red Sea's favorite Ethiopian DJ will provide house music and lead a dance party for attendees the first Saturday of the month.

AUGUST 7:

Tim Mooney (from Lot o' Shakespeare by Timothy Mooney Repertory Theatre) will delight audiences with his encyclopedic knowledge of Shakespeare monologues.
Jubilee Debs (from Slender Vale by Oncoming Productions) will perform a stand-up set.
Marie Cooney (from Pajama Stories by Marie Coonie Stories) will share a story about her experience as a first-time touring artist at BorderLight Fringe Festival.
Kyle B. Dekker (from He-Man Is The Devil & Other Satanic Panic Tales by Kyle B. Dekker) will delight us with stand-up comedy.
Brad Kallhoff (from Connor's Gonna Tell: The Tain Bo Cuailnge by Mad Company) will lead us in an Irish Driking song.

AUGUST 8:

Fringe Trivia and Games Night: Hosted by a local Artist TBD, this evening will be filled with Fringe Trivia and a variety of games where attendees can win a plethora of prizes.
Local Artist Cabaret Showcases: Artists TBD. Local artists in the festival will have the opportunity to team up and demonstrate their talents on one of two nights.

AUGUST 9:

A Young Man Dressed As A Gorilla Dressed As An Old Man Sits Rocking In A Rocking Chair For Fifty-Six Minutes And Then Leaves. One performance only. Arrive early - sellout expected.

AUGUST 10:

Philip Simondet (from The Local Music Scene by The Local Music Scene) will strum a few songs.
Irene Weinhagen (local performer) will play original ukulele songs from her recent album.
Sam Walker (from Stars of the Twin Cities by Sam and Bethany Walker) will perform a sing-along of "Making Coffee is My Mommy"

AUGUST 11:

Alisa Rosenthal (from One Woman Beaches by Alisa Rosenthal) will delight us with ukulele musical comedy.
Penny Sterling (from ShMILF Life by Penny: For Your Thoughts) will perform stand up and storytelling.
Kolie Shaw (from What Takes Who by Sugar Throw Theatre) will host a short dance party and hopes the audience joins along!

AUGUST 12:

Ali Sultan Presents: Nationally recognized Yemini stand-up comedian, writer, and podcast host of "Stories with My Muslim Mom," Ali Sultan is putting together a night of stand-up to keep audiences in stitches.

AUGUST 13:

Volunteer Appreciation / Karaoke Night: Local vocal artist Casey Moo will host a Volunteer Appreciation party, sponsored by Anderson Realty, that invites audience members to take their turn on the stage singing Karaoke classics.


AUGUST 14:

Closing Night Party / Minnesota Fringe Festival Golden Lanyard Awards: Hosted by Fringe Staff, the Golden Lanyard Award ceremony will celebrate the achievements of 2022 Festival Artists.