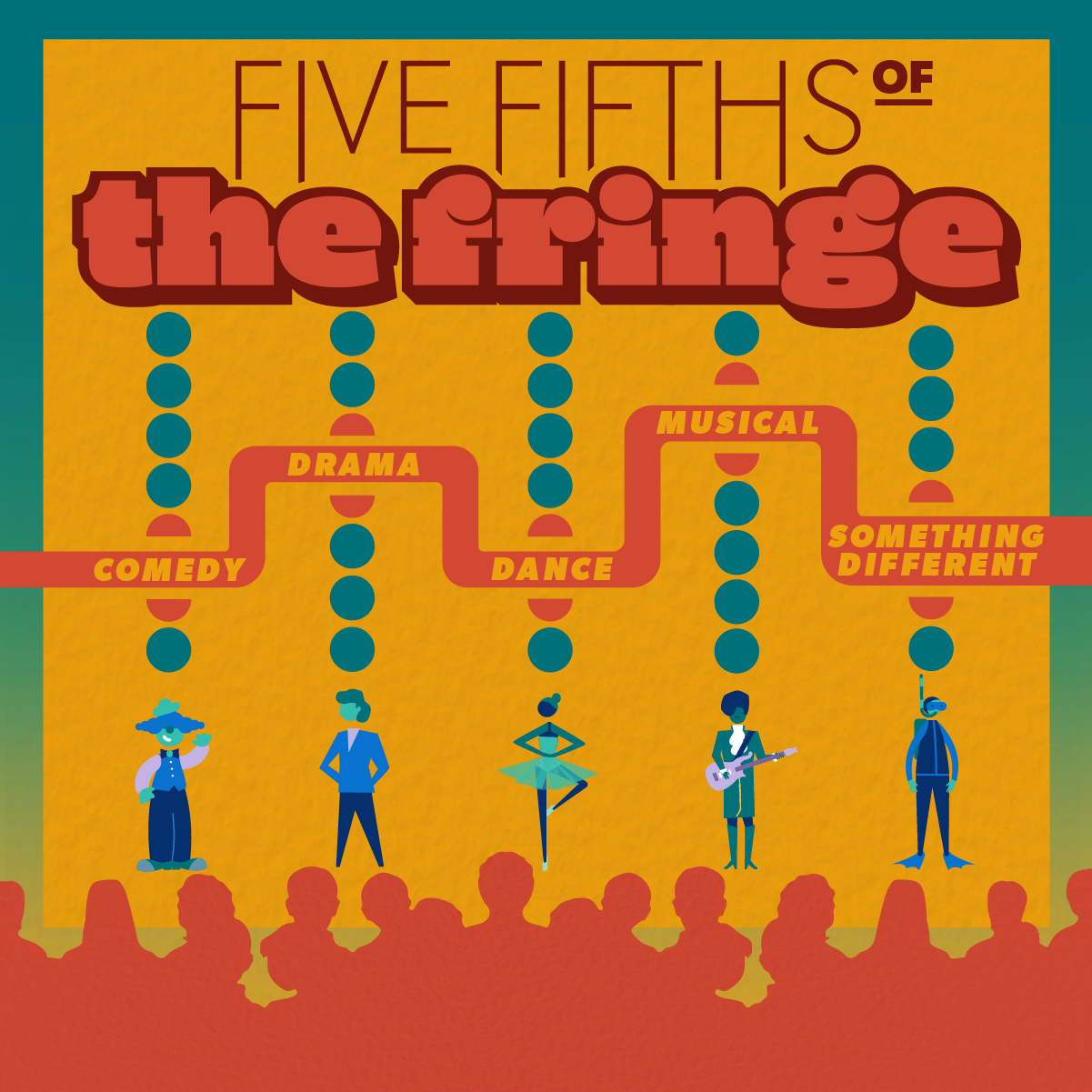 Five Fifths of The Fringe
REPLAY (thru May 15)
Celebrate 28 glorious years of the Comedy, Drama, Dance, Musicals, and Somethings Different that make up the fabulous Minnesota Fringe! Join us as five adventurous theater makers share their time, talent, and take on Five Fifths of The Fringe.
This REPLAY of our online event features short performances from Fringe Favorites: an alleged Theatre Company, Les Kurkendaal, LC Creations, Leslie Vincent & Allison Witham, and Tyler West. The entire evening will be co-moderated "host to coast" by Executive Director Dawn Bentley in Minnesota and Fringe Artist / Performer Martin Dockery from New York.
Date: Now through May 15, 2021
Place: MinnesotaFringe.com**
Tickets: $20 online / $15 artist discount / Free for Fringe with Benefits Members
**NOTE: Patrons who purchase a ticket will need to login to their verified Fringe account to see a special page in the menu for show broadcast.
New here? Create an Account
Your account has been created. Please check your email for a confirmation link and you're ready to go!