Unbelievable!
By Moral of the Story Productions
Created by Eric B. Jacobson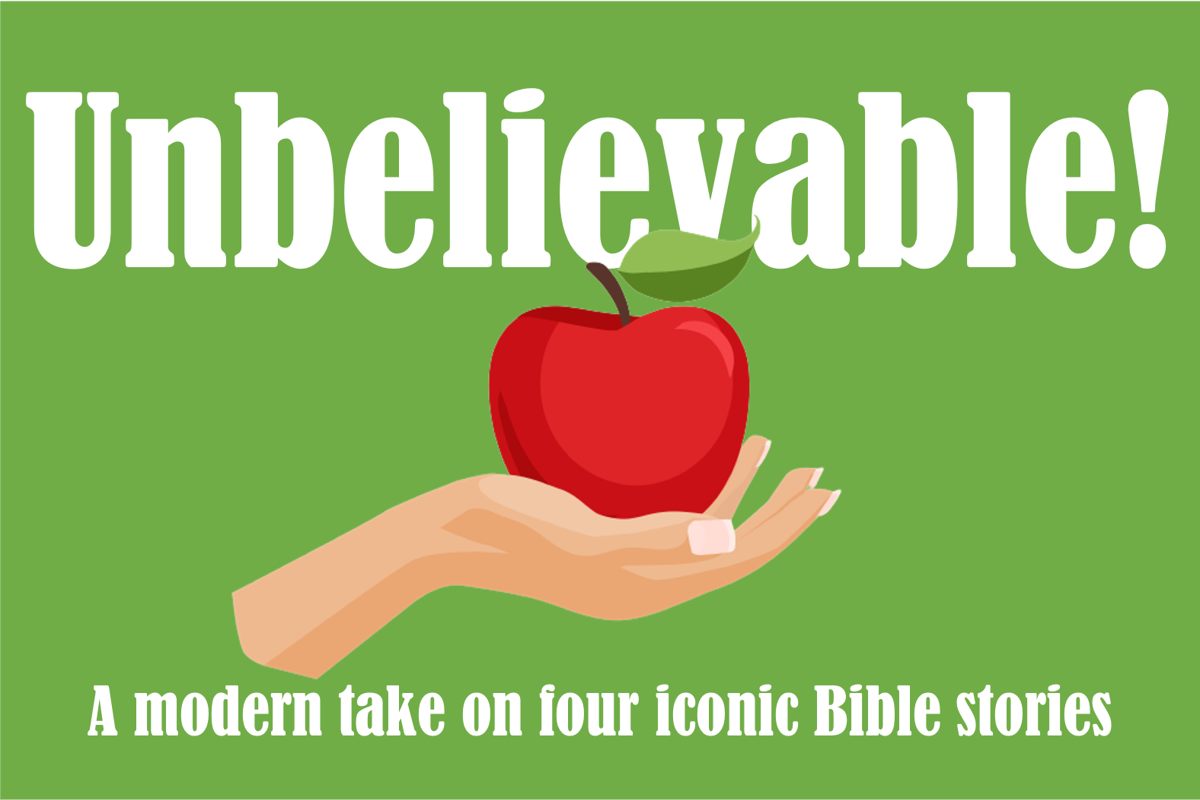 Playing at
Show Description
An all-new collection of short plays that takes a modern look at the absurdity and the significance of four iconic Bible stories. Join us for a fresh take on these tales and some thought-provoking fun!
Genre and Content
Content Warnings
The creators say this show is appropriate for ages 12-15 and up
Learn How To Fringe
Seat Reservations and Show Tickets
Reviews
Video Trailer
Cast and Crew
More Information