Monster Island on $20 a Day
By Monster Science Productions
Created by Matthew Kessen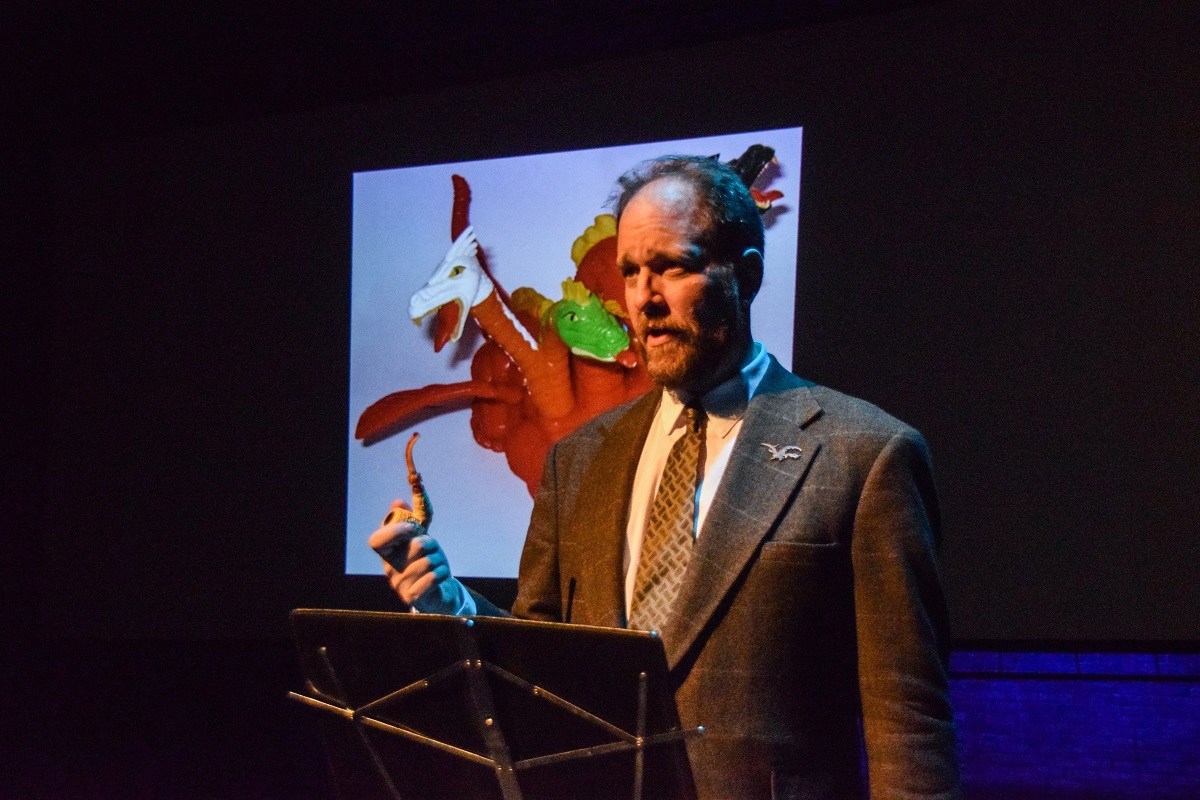 Playing at
Show Description
Acclaimed one-man show "Reverend Matt's Monster Science" returns for its 4th MN Fringe! This year: a travel guide to the imaginary lands where monsters dwell! Facts! Comedy! PowerPoint!
Genre and Content
Content Warnings
Violence
The creators say this show is appropriate for ages 7-11 and up
Learn How To Fringe
Seat Reservations and Show Tickets
| Add to Schedule | Date | Time | Ticket Options | Quantity | Purchase |
| --- | --- | --- | --- | --- | --- |
Reviews
Video Trailer
Cast and Crew
More Information
Let Reverend Matt be your guide to your many vacation getaway options in out-of-the-way, hidden paradises, in the liminal spaces at the edge of civilization itself, where order breaks down and misshapen abominations dwell, seeking only to invade the world of humanity and slaughter us all! Visit prehistoric valleys where primordial monsters still walk! Or lush, tropical islands where science gone mad creates creatures that God never intended! Or lost cities where incomprehensible horrors from the stars slumber! And many, many more!
Part of the award-winning "Reverend Matt's Monster Science" series - "Part comedy. Part science. All monsters" - of deep studies of the lore of monsters, infused with comedy jokes. A one-man show, plus PowerPoint! Back for its fourth MN Fringe Festival!