Mercedes - A One-Act Radio Drama
By Insanity on the Airwaves Audio Theatre
Written by Carly Beyer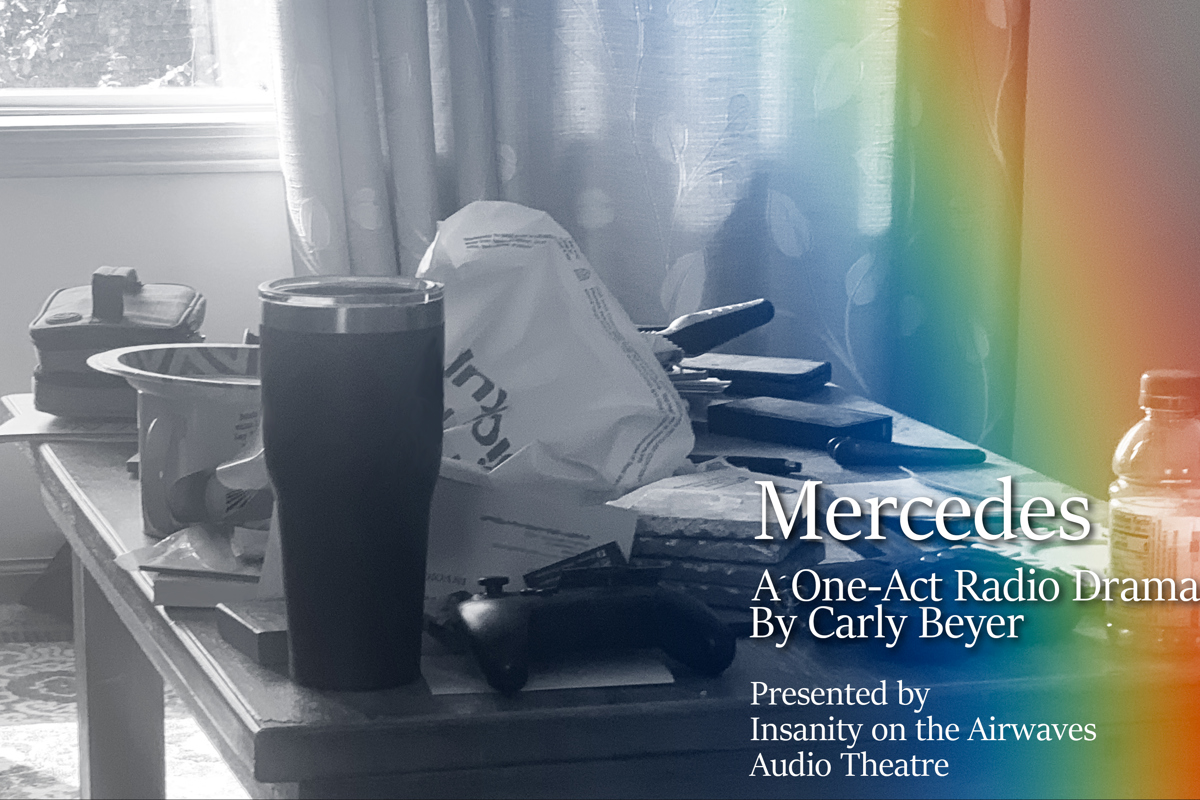 Playing at
Show Description
A closeted girl and her brother are recently in the care of their aunt. While their aunt is at mass, the sister is attempting to clean her brother's mess, knowing she'll ultimately be blamed for it.
Genre and Content
Content Warnings
Abuse/Physical violence,Adult language,Mental illness
The creators say this show is appropriate for ages 16 and up
Learn How To Fringe
Seat Reservations and Show Tickets
| Add to Schedule | Date | Time | Ticket Options | Quantity | Purchase |
| --- | --- | --- | --- | --- | --- |
Reviews
Video Trailer
Cast and Crew
More Information
Written and produced during the 2020-21 Lawrence University school year through the Biennial Fred Gaines Student Playwrighting Series, "Mercedes" is a 1-Act drama exploring domestic abuse against LGBTQIA+ youth and how that has been exacerbated due to the COVID-19 pandemic. On top of attempting to finish school entirely online, Sophie (Carly Beyer) and her unemployed brother, Gage (Carsten Aloin), are forced to move in with their traditionalist and religious aunt after their mother's death. Sophie is graduating with no ceremony, and Gage is discouraged at applying for work in a nonexistent market. With little left to lose, a secret relationship grants one sibling one last chance at a happy life, but only minutes to escape the house forever.