Qaddafi's Cook
By Belville Productions
Directed by Lynn Lohr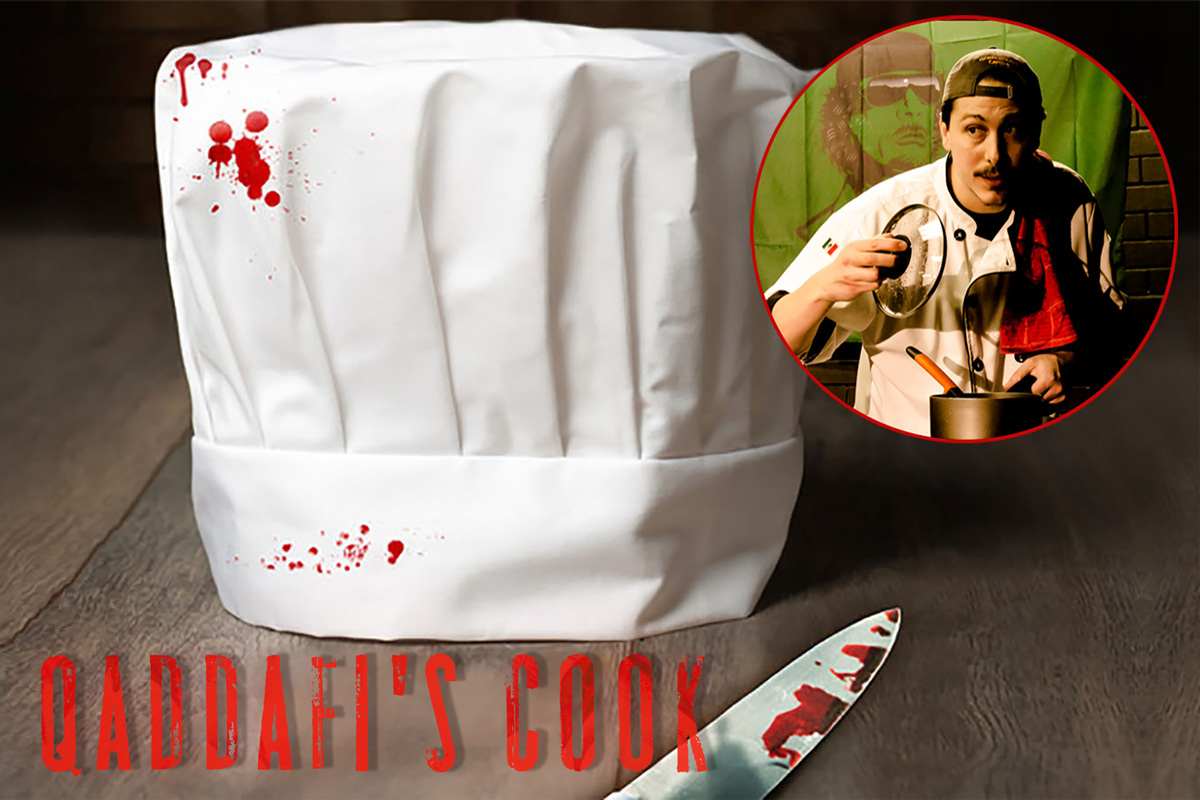 Performance Type
Show Description
Mexican chefs, followers of Ayahuasca and Jack Daniels, caught in the web of the tyrant Qaddafi, designer of the Lockerbie crash. Is it the culinary big time? High stakes espionage? Inspired by true events.
Genre and Content
Content Warnings
The creators say this show is appropriate for ages 16 and up
Learn How To Fringe
Reviews
Video Trailer
Cast and Crew
More Information
Note
This digital version is based on our January 2020 London performances at Actors Centre in the West End. Qaddafi's Cook was reworked for streaming and simultaneously recorded from London, Mexico City, San Francisco, and Minneapolis. An international feat.
Past Reviews of Live and Recorded Performances
"Highly recommended...translated well into digital format...a portrayal of passion and power...Alvaro Flores is wonderful..." KC Fringe Official Review, Barbara Dooley

"...beautifully done and a triumph of minimalism and immersive theatre...equal parts intense, charming, and like any good meal satisfying."-Theatre is Easy
"Masterful direction." - Curtain Up
"...do not mis this fine performance."- San Diego Free Press
Taste the Tyrant!
In pre-pandemic performances, selected audience members received tastes of the dictator's favorite dishes (prepared onstage by Fredy) including seedless watermelon. As we return to live performances at the end of 2021, audiences in San Francisco, Chicago, and Indianapolis will be able to purchase boxed treats that recreate the recipes. Here's a link to make your own version of Sergio's favorite creation.
The Story Behind the Story and Still More Stories
July 2013, on a flash-flooding day in Baja CA Sur, Mexico, playwright Lance Belville, by chance, heard hotelier's Carlos Ambrosi's account of cooking for dictator Muammar Qaddafi, in Libya. Belville was intrigued. As a former foreign correspondent in Latin America, the playwright was still haunted by reporting for UPI and ABC on Brazil's military dictatorship of the late 1960s. In fact, ABC pulled Belville out of Rio de Janeiro abruptly, as the secret police were after the young journalist for reporting on the regime's torture of civilians. These story lines combined and in 2016, after almost three years of research and writing, Belville and Ambrosi's Qaddafi's Cook opened at The Hotel California in Todos Santos and most recently was staged as part of The Latin American Season at Actors Centre, London, UK.
Other oppressors apparently needed feeding. Coincidentally, in 2020, How to Feed a Dictator, a collection of essays by a Polish writer, Witold Szablowski, appeared. Follow this link for more despotic dining diversion. He missed the Qaddafi saga, but he got Pol Pot and Enver Hoxha.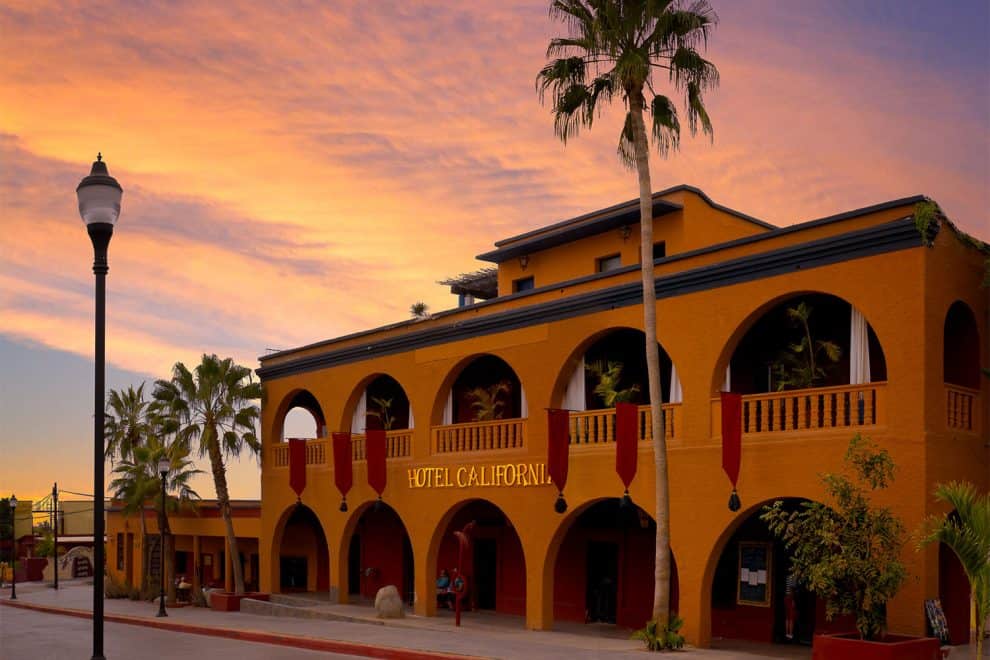 The Hotel California, Todos Santos, Baja, Mexico.
Follow us on Social Media: