Semblance
By Breanne Howerton
Created by Breanne Howerton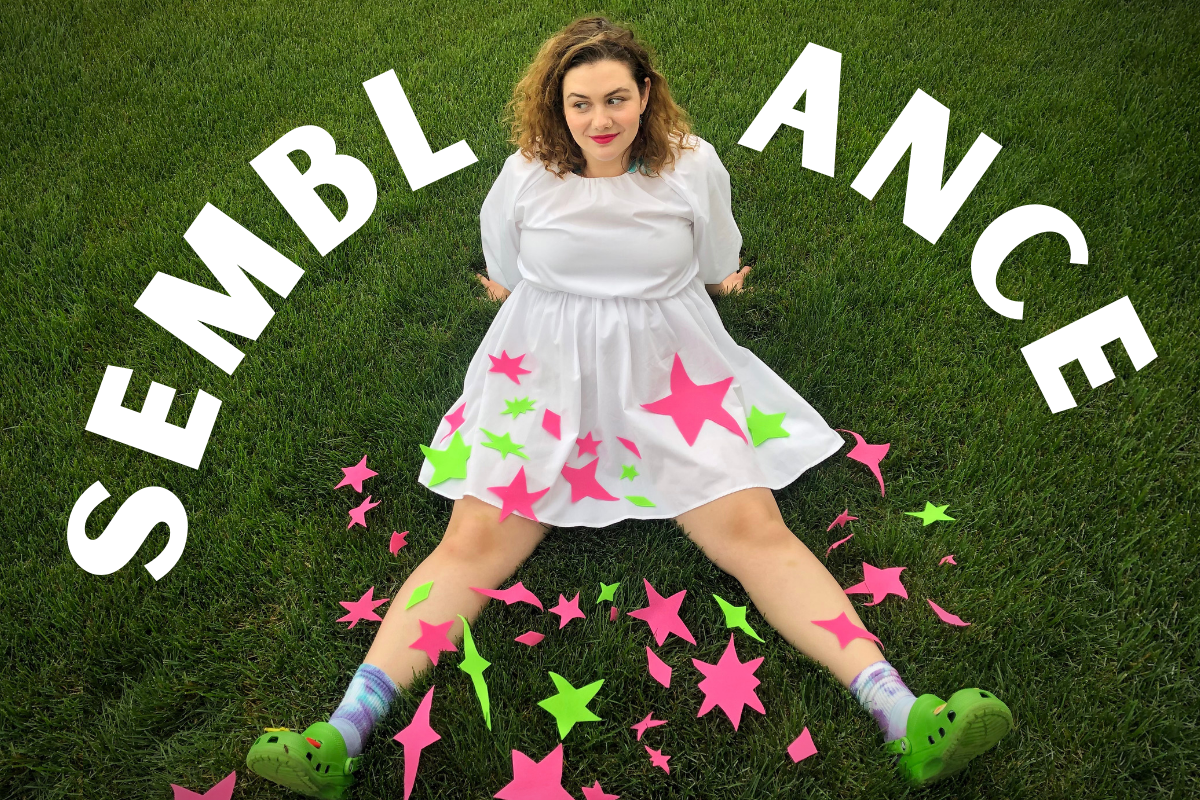 Playing at
Show Description
A seriously unhinged and delightfully scattered DIY one woman show about obsession, self acceptance and (alleged) demonic possession featuring comedy, storytelling, a single poem, and poorly drawn props.
Genre and Content
Content Warnings
Adult language,Crude Humor,Mental illness
The creators say this show is appropriate for ages 16 and up
Learn How To Fringe
Seat Reservations and Show Tickets
| Add to Schedule | Date | Time | Ticket Options | Quantity | Purchase |
| --- | --- | --- | --- | --- | --- |
Reviews
Video Trailer
Cast and Crew
More Information
Breanne Howerton is seriously unhinged, and she wants to tell you all about it.
Breanne has spent the past year worrying about the small things to forget about the big things: unemployment, isolation and clinical depression. Semblance is the cumulative output of a year of too much free time and journaling. It's a comedic coping mechanism inspired by a hysterical1 voice memo she recorded while processing a toxic2 ex-boyfriend reaching out after two years of no contact. As the show grew and morphed, it became less about her ex resurfacing, and more about obsession, Instagram snooping, idealism, and self-transformation.
Unemployed due to COVID since July 2020, Breanne has had a lot of time on her hands. The show features a lot of the "skills" and fresh insecurities she's garnered over the past year including paper puppetry3, poetry, felt art and an interest in energy healing. Let her show (and tell!) you about it in this 50-minute4 pre-recorded one woman play.
Still not convinced? Watch the trailer!5
Footnotes:
1 For the record, we're talking about hysterical as in female hysteria, the condition doctors before the 21st century would diagnose women with when they dared to have emotions or sexual desire. We are not saying hysterical as in funny, because while I (Breanne) find the voice note quite funny, it is mostly just neurotic.6
2 A true assessment of the ex, but I am worried he will see this and get annoyed at me so the cross out, I think, gives me plausible deniability. Lets hope he doesn't read footnotes.
3 I am unsure if what I'm doing actually constitutes as puppetry, but can't think of another way to describe it. Are you confused? Good! Me too! All the time! Are you curious? EVEN BETTER.
4 I am extremely aware of the irony that this is a tight therapy hour.
5 It's under a minute because I used to hate it when my ex girlfriend made us watch trailers but everytime I actually found it helpful so I reluctantly made one. As protest, I made it very short. Enjoy!
6 Just another for the record, Semblance is hysterical in both the alleged neurotic woman way and maybe the funny way??? Lets find out!