The Renaissance Revisited
By David Tyson
Created by David Tyson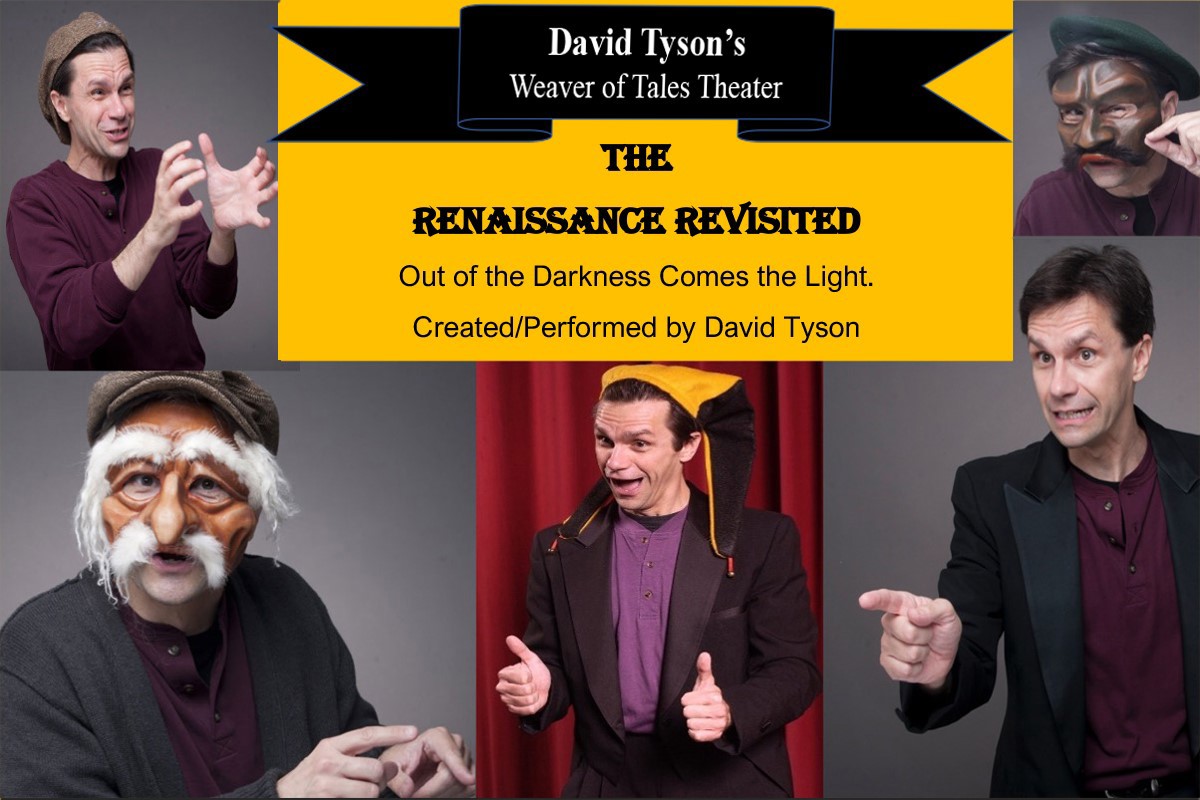 Playing at
Show Description
A modern day fool goes in search of the truth by traveling back in time. This one person show is both comic & dramatic. Storytheatre, clowning, & masks combine as we discover - Out of darkness comes the light!
Genre and Content
Content Warnings
Crude Humor
The creators say this show is appropriate for ages 12-15 and up
Learn How To Fringe
Seat Reservations and Show Tickets
| Add to Schedule | Date | Time | Ticket Options | Quantity | Purchase |
| --- | --- | --- | --- | --- | --- |
Reviews
Video Trailer
Cast and Crew
More Information
A modern-day fool goes back in time to see if the past might illuminate the future. This is a one man show in which Mr. Tyson uses storytheatre, masks of the Commedia Dell'Arte, and clowing to create a fast paced comic and dramatic adventure. The show is composed of a series of both original work and adapted pieces dating back to the middle ages. Frequently enaging with the audience David has his own take on the classic story, "Everyman," shares stories of knights and dragons, and introduces us to a host of characters; all the while trying to figure out if the wisdom of the past can help us face our present and lead us into the future.