Two-Headed Boy
By Broccoli & Cheese
Created by Jason Downie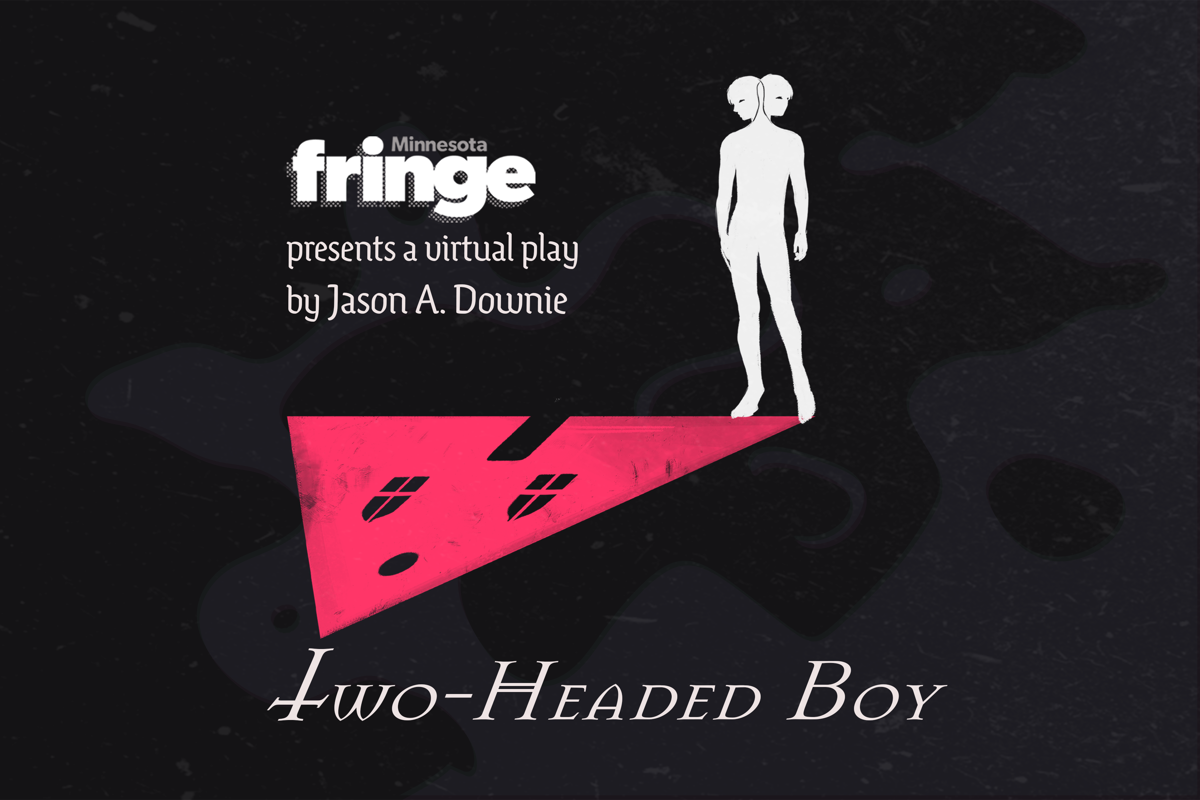 Playing at
Show Description
An honest look at the reality LGBT people living in the early 1990s in Canada faced on the daily.
Genre and Content
Content Warnings
Abuse/Physical violence,Adult language,Sexual content,Sexual violence,Violence,Other divisive content
The creators say this show is appropriate for ages 18 and up only
Learn How To Fringe
Seat Reservations and Show Tickets
| Add to Schedule | Date | Time | Ticket Options | Quantity | Purchase |
| --- | --- | --- | --- | --- | --- |
Reviews
Video Trailer
Cast and Crew
More Information
In June 2015, the Affirming Sexual Orientation and Gender Identity Act (Bill 77) was made law in the province of Ontario. The act bans conversion therapy on minors and forbids it from being funded under the Ontario Health Insurance Plan public health care for anyone, of any age.
*****
That's it.
One.
One. Province.
One single province out of 13 in total where Conversion Therapy is illegal... and that only happened in 2015.
Unfortunately, the horrifying reality of conversion therapy is something that many LGBT+ Canadians have had to face for decades, and sadly still continue to face till this day and that is why we; the cast & crew of 'Two-Headed Boy' are proud to tell this story, and we hope that Conversion Therapy in Canada, and all over the world, will one day be eraticated.
******
We are so happy you've chosen to watch our show! Sharing this very important message means a lot to us. However, we do ask, that if you are purchasing a ticket yet planning on watching with more than one person to please be honest and to please be fair to all of us who have worked very hard on this production and consider tipping us on our Ko-Fi! Ko-fi.com/broccolicheese
*****
We understand that there is subject matter within this script that can be very triggering to some people, we have provided links to support systems for you to use if you need to. The health and safety of our audience is something we take very seriously.
The Trevor Project: (866) 488-7386
National Suicide Prevention Line: (800) 273-8255
Crisis Text Line: Text START to 741-741
The Gay, Lesbian, Bisexual and Transgender National Hotline: (888) 843-4564
The GLBT National Youth Talkline (youth serving youth through age 25): (800) 246-7743
Trans Lifeline: (877) 565-8860
The National Runaway Safeline: 800-RUNAWAY (800-786-2929)
The True Colors United: (212) 461-4401
Rape Abuse and Incest National Network (RAINN): (800) 656-HOPE
*****
Because of our shows subject matter we do ask that only those over the age of 18 view this production.