Årsgång: What You Follow Follows You
By The Winding Sheet Outfit
Created by The Winding Sheet Outfit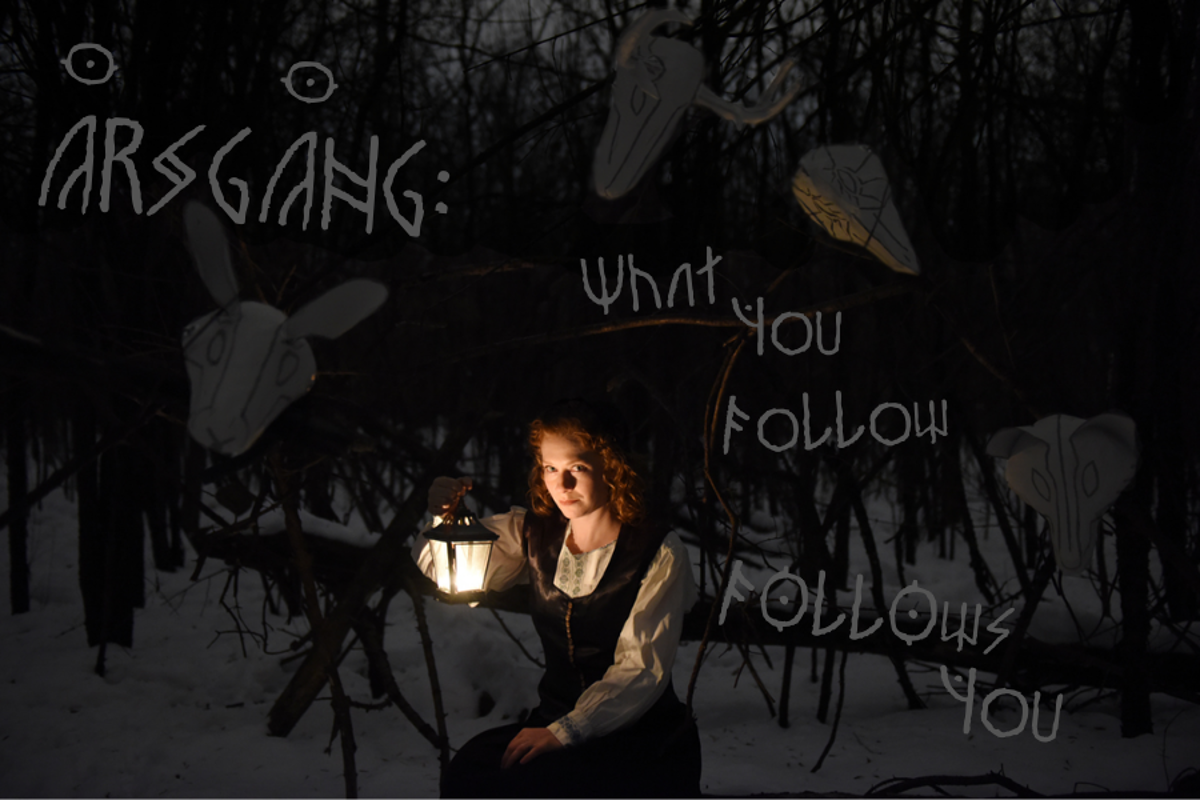 Playing at
Show Description
On the dark night of the solstice, a brave soul seeking visions of the coming year must undertake a dangerous, quiet, supernatural pilgrimage through the still and snowy forest...although not truly alone....
Genre and Content
Content Warnings
The creators say this show is appropriate for ages 12-15 and up
Learn How To Fringe
Seat Reservations and Show Tickets
| Date | Time | Ticket Options | Quantity | Purchase |
| --- | --- | --- | --- | --- |
Reviews
Video Trailer
Cast and Crew
More Information
The company that brought you MN Fringe shows The Memory Box of the Sisters Fox (2017), Blood Nocturne (2018), and You Are Cordially Invited to the Life and Death of Edward Lear (2019), as well as the Horror Fest productions ...And What Alice Saw There (2019) and When Your Love Sets You On Fire (2020) return with a new kind of show.
This year we will not be focusing on a historical person, but rather a historical practice.
Årsgång (ohrs-gohng) is a journey. A challenge. A ritual undertaken at great personal risk for the privilege to see what the future holds. There are dangers in the woods and rules to be followed. You must go alone. At midnight. On the longest day of the year.
And you must not speak, for death follows you.
Among other things.
If you'd like to get a little taste of what our little ghost story involves, you can listen to Midnight Mass of the Dead: An Årsgång Story. This is a prequel to our Fringe show with all of the same characters and a song you may become more familiar with as our story evolves. Thank you to the folks at Oncoming Productions and Hot Chocolate Media for hosting the audio episode.
Come find us in our home: www.thewidingsheetoutfit.com