Jesus Qhrist
By Christopher Kehoe
Created by Christopher Kehoe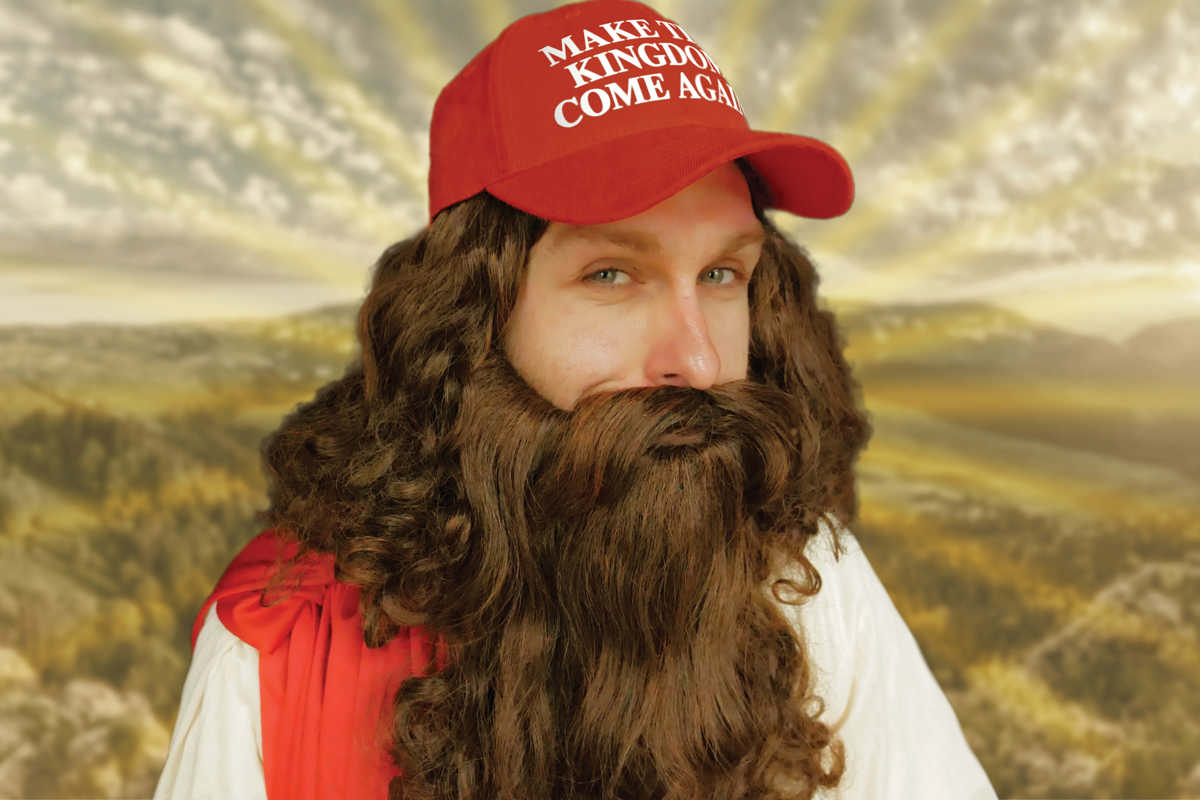 Playing at
Show Description
Is this solo performance about the ridiculous incongruities between Christianity and Trumpism? I don't know; I'm just asking questions. Don't "stand back and stand by" for this insurrection of a good time!
Genre and Content
Content Warnings
Crude Humor,Gun/Weapon usage,Mental illness,Other divisive content
The creators say this show is appropriate for ages 16 and up
Learn How To Fringe
Seat Reservations and Show Tickets
| Date | Time | Ticket Options | Quantity | Purchase |
| --- | --- | --- | --- | --- |
Reviews
Video Trailer
Cast and Crew
More Information
You can find three minutes of JQ working the room at a Minnesota Fringe Preview Showcase HERE.
(note: none of this happens in the actual show... sorry, Archie.)