Neil Gaiman's "The Wedding Present"
By Lampstand of the Covenant Productions
Written by Brian Farrey-Latz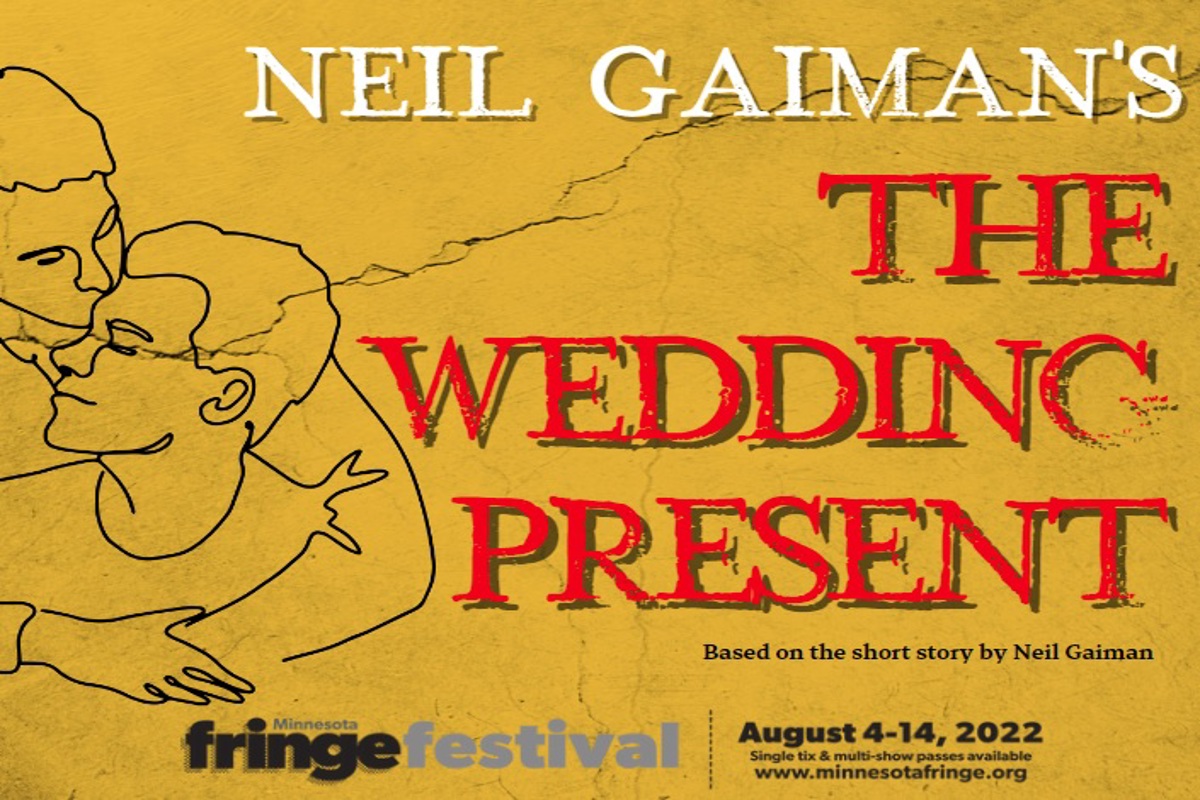 Playing at
Show Description
Newlyweds Gordon and Bryce receive a mysterious wedding gift: a written description of their married lives that tells the story of a different Gordon and Bryce, living parallel and tragic lives...
Genre and Content
Content Warnings
Adult language
The creators say this show is appropriate for ages 16 and up
Learn How To Fringe
Seat Reservations and Show Tickets
Reviews
Video Trailer
Cast and Crew
More Information
A queer take on a Neil Gaiman short story, the show follows the lives of Gordon and Bryce, newlyweds who receive an anonymous, written description of their wedding as a gift. As their own lives flourish and grow with great careers and amazing kids, Gordon and Bryce find that the text on the wedding present changes, showing an alternate Gordon and Bryce whose lives are miserable. Level-headed Gordon dismisses the whole thing but Bryce can't escape the feeling that the mysterious narrative means something darker for their family...
A story about family, loss, and the extremes we'll go to express our love.