What Takes Who
By Sugar Throw Theatre
Directed by Kolie Shaw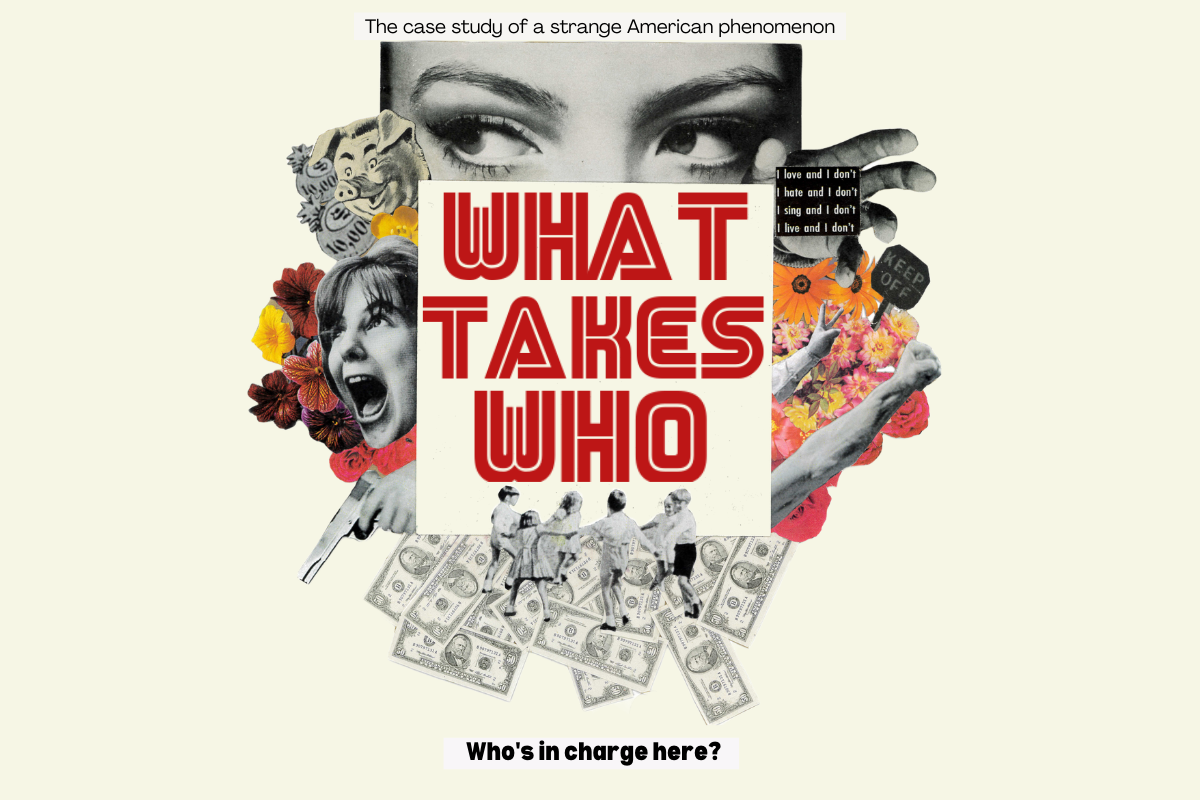 Playing at
Show Description
A dinosaur is born, and what happens next? Join us as we walk through time and space. Depictions of capitalism, what it means to exists in the body of woman, and wonder what it mean to make impactful change.
Genre and Content
Content Warnings
Adult language,Flashing lights,Other divisive content
The creators say this show is appropriate for ages 12-15 and up
Learn How To Fringe
Seat Reservations and Show Tickets
| Date | Time | Ticket Options | Quantity | Purchase |
| --- | --- | --- | --- | --- |
Reviews
Video Trailer
Cast and Crew
More Information
"Our masters have not heard the people's voice for generations and it is much, much louder than they care to remember."
― Alan Moore, V for Vendetta
Do you feel stuck in the cycle of going to work everyday just to put food on the table? Are you a creative who enjoys viewing new work? Do you want to see a puppet dinosaur travel through our time and space? And lastly, do you care and wonder what it looks like to make thought provoking change?
If you answered yes to any above, What Takes Who is the show for you.
Join the cast of What Takes Who on a journey of what it means to breathe within capitalism with the trusted help of our puppet friend DINO. Yeah, this may be one of those "weird Fringe shows" and yeah, this show may not help you escape the feeling of inevitable doom. BUT we have music, laughs, tears, and a friendly puppet to show us the way!
- Brecht Inspired.
- Puppets.
- Forum Theater.
- Devised. Based in Moment Work.
It feels like there's no good way to live these days. We must feel that before we can change it.
Note: While this shows content is suitable for youngsters, we do use inappropriate language.