1 Easy Lie
By Martin Dockery
Written by Martin Dockery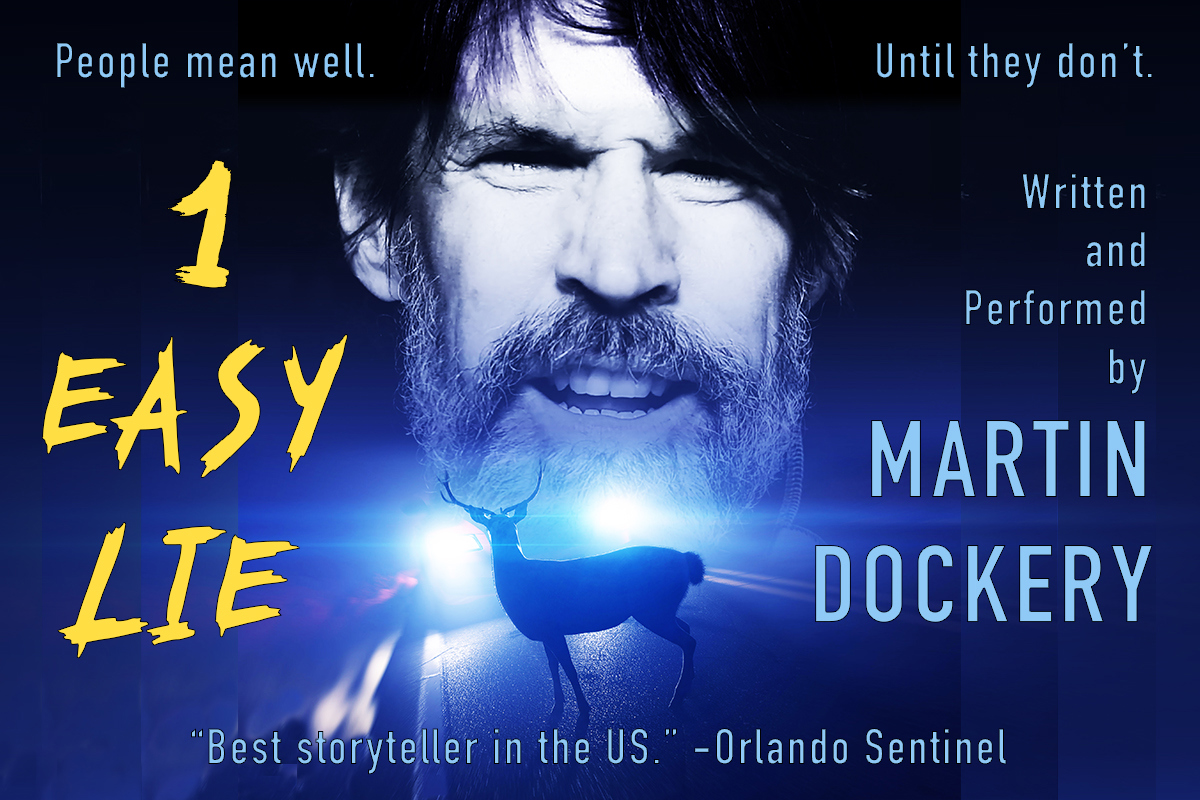 Playing at
Show Description
Small town. Bag of money. One bad decision. A thriller with a killer soundtrack. "Best storyteller in US" (Orlando Sentinel). Deception, greed, infidelity. Like a summer page-turner you can't put down.
Genre and Content
Content Warnings
The creators say this show is appropriate for ages 16 and up
Learn How To Fringe
Seat Reservations and Show Tickets
| Add to Schedule | Date | Time | Ticket Options | Quantity | Purchase |
| --- | --- | --- | --- | --- | --- |
Reviews
Video Trailer
Cast and Crew
More Information
Suspenseful storytelling, told in autobiographical style. A story of deceit, an unplanned crime, and the slow corrosion of one man's moral compass. Will have you on the edge of your seat!

Multiple award-winning storyteller Martin Dockery relocated to the remote, seaside town of Montauk, NY, during the pandemic. This is his story.
For more, please visit www.MartinDockery.com.