Breakneck Comedy of Errors!
By Timothy Mooney Repertory Theatre
Created by Tim Mooney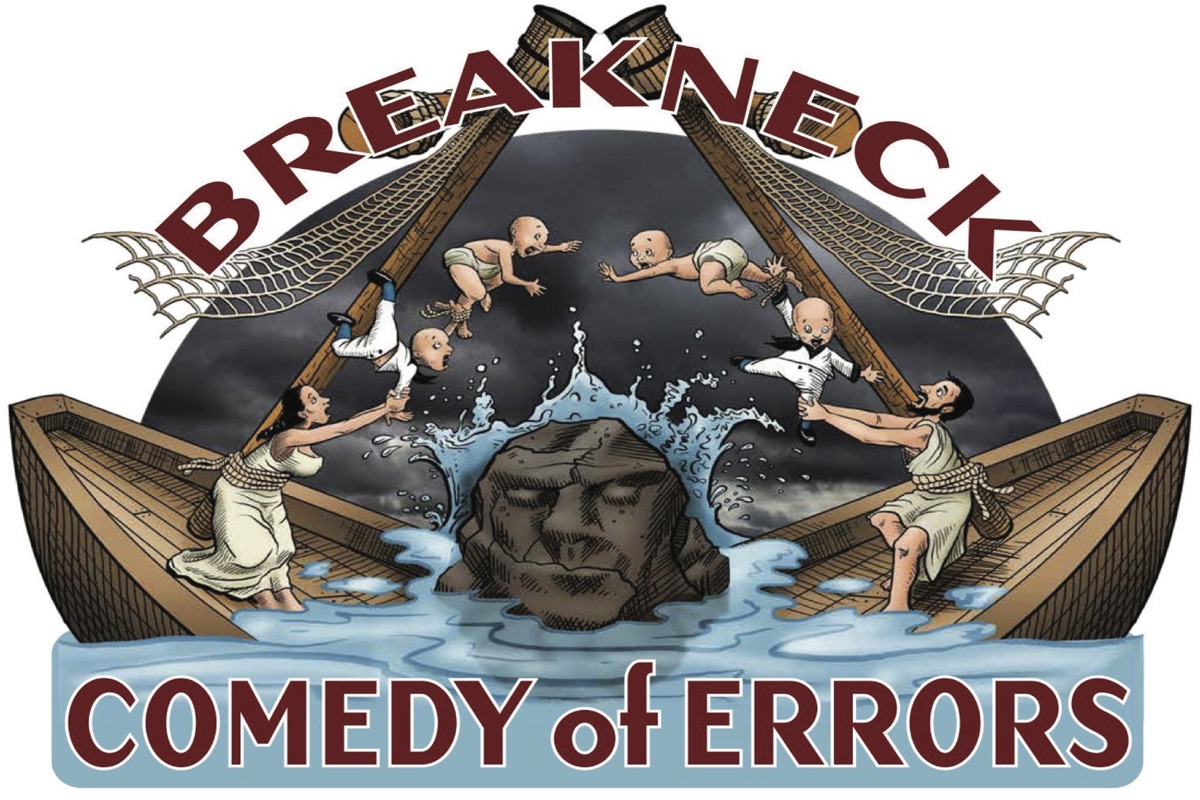 Playing at
Show Description
A play about mistaken identity when you're all the SAME identity? Tim Mooney attempts the impossible, playing all four (maybe EIGHT?) twins…and everybody else! Shakespeare's wildest farce in 1 hour? Impossible!
Genre and Content
Content Warnings
Violence
The creators say this show is appropriate for ages 7-11 and up
Learn How To Fringe
Seat Reservations and Show Tickets
| Add to Schedule | Date | Time | Ticket Options | Quantity | Purchase |
| --- | --- | --- | --- | --- | --- |
Reviews
Video Trailer
Cast and Crew
More Information
Antipholous of Syracuse and Dromio of Syracuse have been searching for their long-lost twins for the last FIVE YEARS! (No, they are NOT Minnesota Twins!) They find their way into Ephesus, where they somehow manage to cross paths with those twins again and again without actually meeting! They are shocked when people give them money or jewelry, know their names, or think they are married and, given that they having been looking for their own identical twins for SEVEN YEARS, come to the obvious conclusion! (That the town is filled with WITCHES!)
Tim Mooney attempts the impossible! A ONE-MAN "Comedy of Errors" in just ONE HOUR! Yes, Tim plays ALL FOUR PAIRS of twins! (He threw in two extra sets of twins just to up the challenge!)
This is Tim's TENTH performance at the Minnesota Fringe Festival, which has includes such stellar turns as "Molière than Thou" (venue winner), "Lot o' Shakespeare," "Breakneck Hamlet," "Breakneck Julius Caesar," "Shakespeare's Histories; Ten Epic Plays at a Breakneck Pace" and "Man Cave, a One-Man Sci-Fi Climate Change Tragicomedy…!
This time around, it's a one-man FARCE, with all of its character changes quick entrances, exits and confusion! Even HE doesn't know just how he's going to pull this one off! (It should be fun, if only to witness the train wreck… No, that's not a LITERAL train wreck.) But, seriously, as this info goes to press, we're still not 100% sure that this is actually possible!
Tim is the author of "Acting at the Speed of Life, Conquering Theatrical Style," and he has also published 17 of his rhymed versions of the plays of Molière. Aside from a year-long break to accommodate a small pandemic, he has been touring his one-man shows for over twenty years!
The Timothy Mooney Repertory Theatre is a Chicago-area theatre, and this tour is a not-for-profit organization sponsored by the DeHaan Family foundation, and generous donors from around the US and Canada.
Tim's latest announcement! he has decided to work his way through the ENTIRE catalogue of Shakespeare plays… "Breakneck Style!"