Brad Nailer, PI: Sweet Revenge
By Conundrum Collective
Written by Derek Dirlam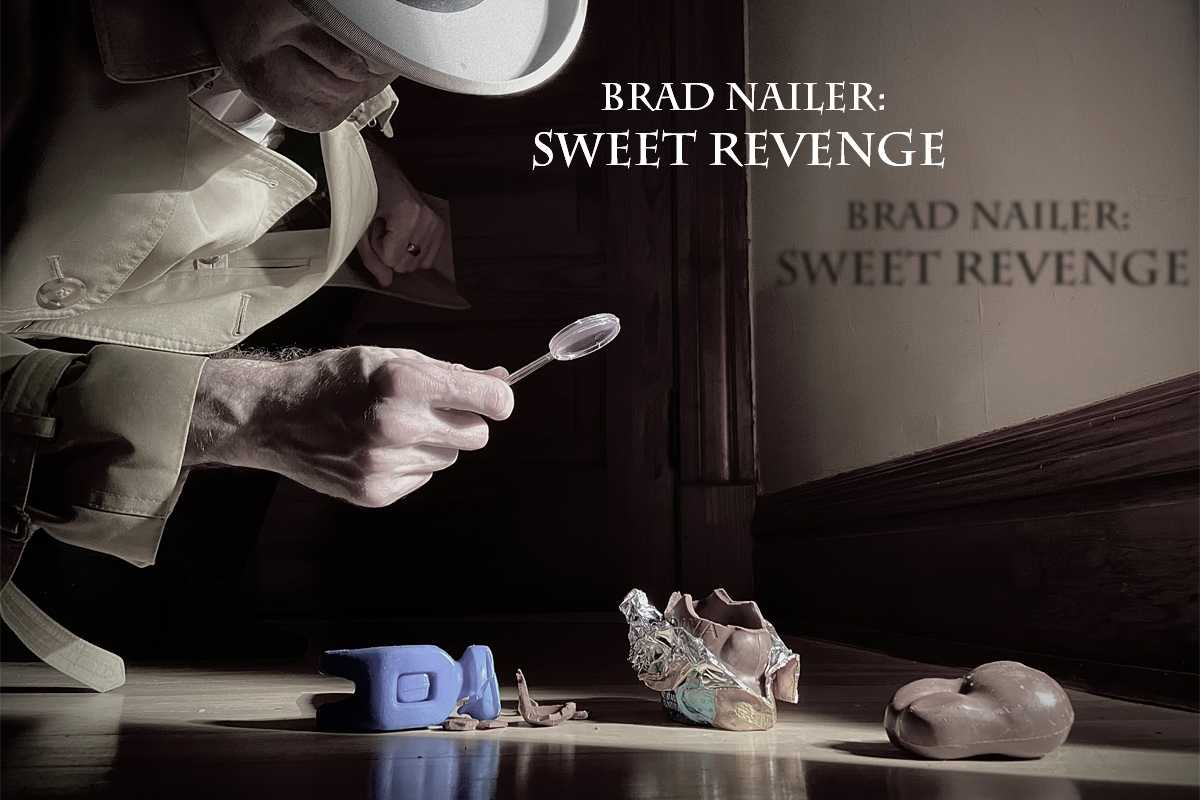 Playing at
Show Description
A cast of zany characters, Foley effects, and original artwork and music, bring this noir-comedy audio play to life! Can our soft-boiled PI and his trusty sidekick crack this chaotic candy factory mystery?
Genre and Content
Content Warnings
Crude Humor,Loud noises,Violence
The creators say this show is appropriate for ages 7-11 and up
Learn How To Fringe
Seat Reservations and Show Tickets
| Add to Schedule | Date | Time | Ticket Options | Quantity | Purchase |
| --- | --- | --- | --- | --- | --- |
Reviews
Video Trailer
Cast and Crew
More Information
After unleashing Martians, zombies, and other unspeakable horrors upon the world, Conundrum Collective is about to...do something completely different... After making his initial appearance in Conundrum Collective's "War of the Worlds," that hard-boiled PI (who's also a bit of a tool) Brad Nailer returns with a full-length episode! Aided by his trusty dog, Sprocket, the duo face an assortment of puns, zany characters, and Foley effects, as they seek to uncover yet another mystery!
In "Sweet Revenge," Brad Nailer is hired to investigate the suspicious death of a worker at a world famous candy factory (which may remind you of a certain other world famous candy factory). As the clues and the jokes pile up, so does the danger! Will Brad Nailer and Sprocket be able to solve this chaotic candy caper before the cookie crumbles? Tune in to this Noir Radio Comedy to find out!
Featuring the voice talents of: Tim Como, Sid Korpi, Mary Radtke Sturm, Patrick Sheehy, and Anneliese Stuht
Original music by: "3 Thinking Brains" - Steve Larson, Mike McKinney, and Wayne Grimsrud.
Foley effects by: Derek Dirlam
Written and Directed by Derek Dirlam
Club music courtesy of DJ Sprocket