Dame DaDa & the Meta Show: Happy Covidadaversary
By Nichole Hamilton
Created by Nichole Hamilton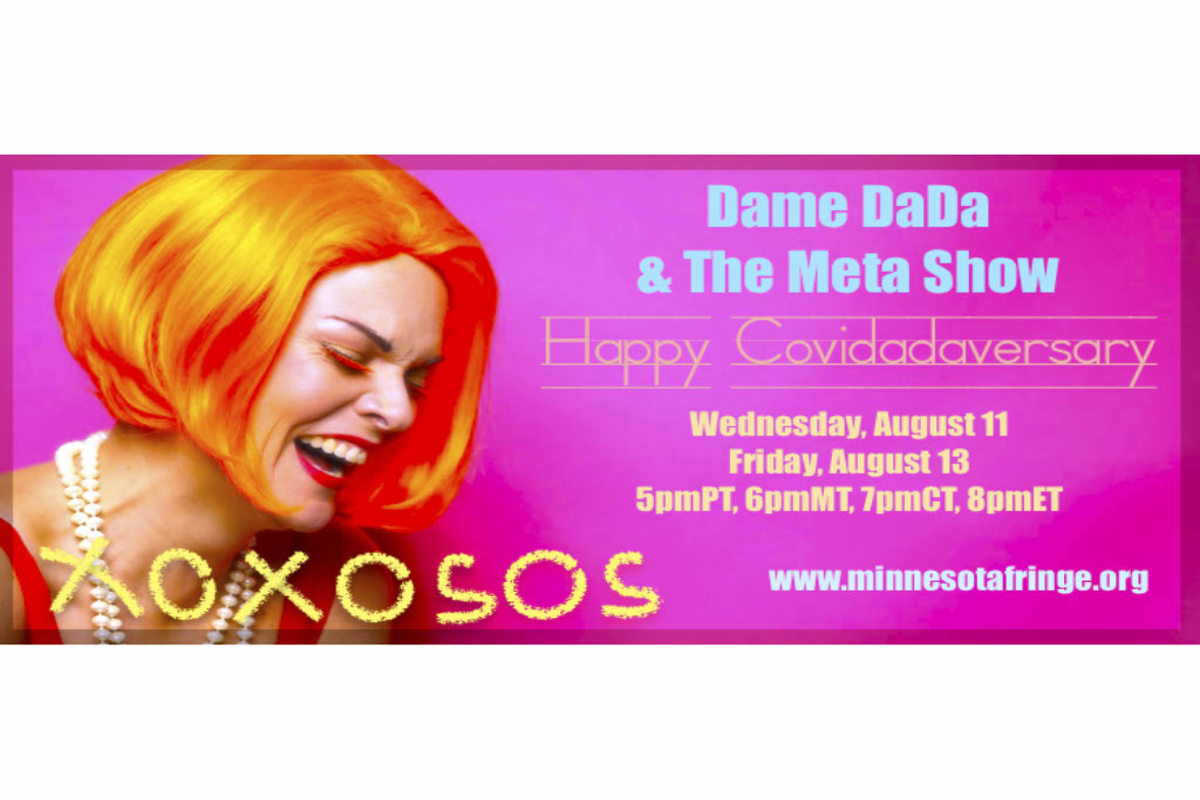 Playing at
Show Description
Where are we going, and why are we in this hand basket? What just happened? What day is it? Come celebrate a year of existential questions with Dame DaDa and a show that offers something different!
Genre and Content
Content Warnings
Adult language
The creators say this show is appropriate for ages 16 and up
Learn How To Fringe
Seat Reservations and Show Tickets
| Add to Schedule | Date | Time | Ticket Options | Quantity | Purchase |
| --- | --- | --- | --- | --- | --- |
Reviews
Video Trailer
Cast and Crew
More Information
Dame Dada made her first appearance at Burning Man in 2016, the centinneal versary of Dada itself. Since then she has birthed a baby named ART(?) in Florida, pulled a chicken out of a chicken out of a chicken in New York, and introduced a game of Battle Tits to brave audience at the 2017 Minnesota Fringe. After learning about the advancement of technology in the 21st century, she brought her Norma Desmond clowning skills to the Tube of the You in the god forsaken year of 2020 as part of the MN Nightly Fringe.
Dame daDA brings a little something different in the guise of storytelling, stand-up, satire, games, performance art (ew, gross), and pure ridiculousness, this isn't a show…it's meta...or as one Minnesotan who stopped her on the street in 2017 summarized, "Uff da, I don't know what I just saw, but I loved it!"