DIGITAL
By Emily Michaels King
Created by Emily Michaels King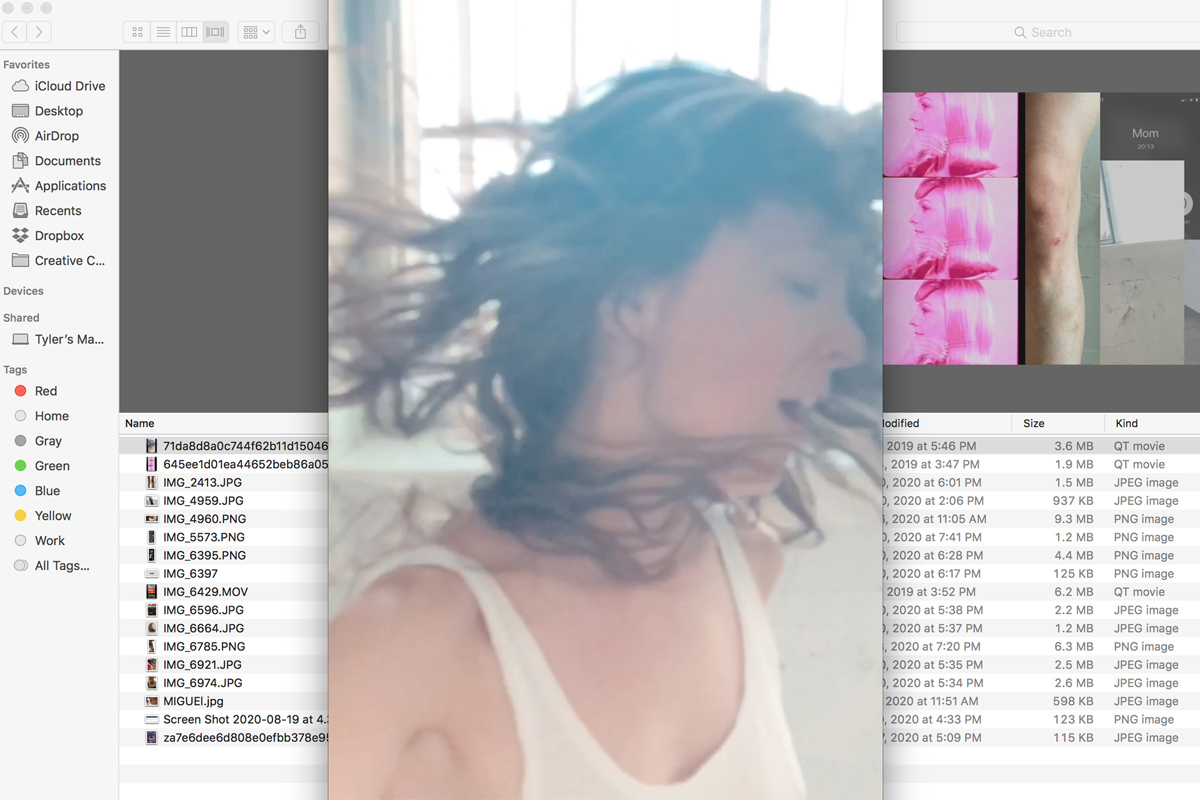 Playing at
Show Description
A pixelated performance that uses MacBook Pro, iPhone, and Zoom to explore identity and bloodline, this disorienting collage is an intimate assemblage of memory and life's detritus, digital and otherwise.
Genre and Content
Content Warnings
Adult language,Blood,Flashing lights,Loud noises,Mental illness,Nudity,Sexual content,Sexual violence,Violence
The creators say this show is appropriate for ages 16 and up
Learn How To Fringe
Seat Reservations and Show Tickets
| Add to Schedule | Date | Time | Ticket Options | Quantity | Purchase |
| --- | --- | --- | --- | --- | --- |
Reviews
Video Trailer
Cast and Crew
More Information
"One of the most innovative uses of the new virtual art media." - Cherry and Spoon
Emily Michaels King is known for her fearless solo performances, like her award winning piece MAGIC GIRL (2019) and her experimental woman-centered work with Debra Berger in their collaboration E/D (LEWIS/CLARK, ANIMUS, THE SHOW). This time, she brings you a remount of her critically acclaimed multimedia creation from February 2021. DIGITAL is a pixelated performance that uses MacBook Pro, iPhone, and Zoom to explore identity and bloodline. This inventive and disorienting collage of camera curation, screen sharing, choreography, and image manipulation is an archival assemblage of memory and the detritus of one's life, digital and otherwise. Made with and for the virtual realm, DIGITAL is bizarre and familiar, like swimming in the technicolor oil slick of our subconscious. It is unlike any online performance you've ever seen.
Each show is performed live from Michaels King's bedroom via Zoom.
EXPERIENCE INFORMATION
DIGITAL is a live virtual performance taking place on Zoom, and you will need a Zoom account to experience the show. The waiting room for the performance will be open at 7:45PM CST, and your camera and audio will automatically be disabled throughout the experience. The runtime is approximately 1 hour and 15 minutes, with no intermission and no late seating. Let's get DIGITAL!
WANT TO LEARN MORE?
VISIT: www.emilymichaelsking.com
LISTEN: Emily and DIGITAL were featured on the Minneaculture podcast in February 2021. LISTEN HERE.