Faded Shorts
By Fridge Door Live Theatre Company
Created by Len Cuthbert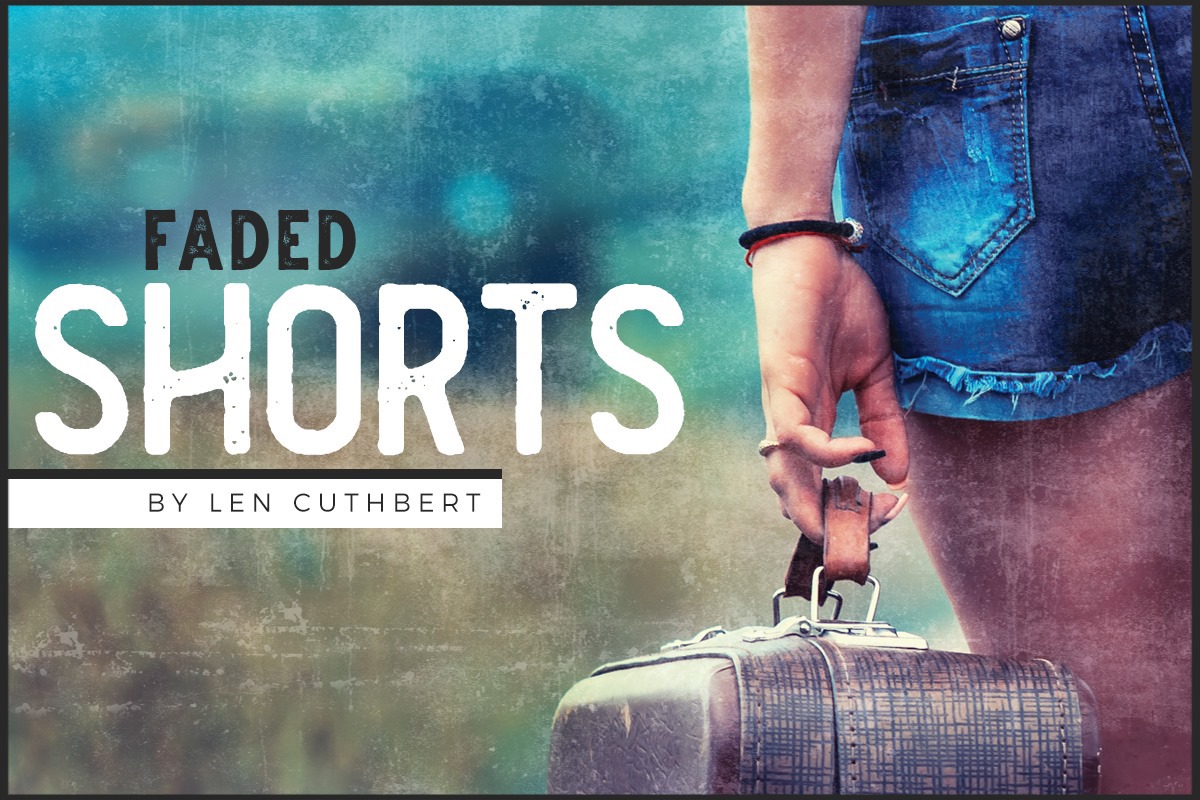 Playing at
Show Description
Faded Shorts is a collection of 4 short plays about the mystery of life and beyond. "I highly recommend this collection of pieces about life and death, time and space, family and strangers." J.B, Artist, Actor
Genre and Content
Content Warnings
The creators say this show is appropriate for ages 7-11 and up
Learn How To Fringe
Seat Reservations and Show Tickets
| Add to Schedule | Date | Time | Ticket Options | Quantity | Purchase |
| --- | --- | --- | --- | --- | --- |
Reviews
Video Trailer
Cast and Crew
More Information
Faded Shorts includes these four plays:
Okay Charlie: "In a digital world, who's really in control?" Featured in the September 2020 issue of Synkroniciti Magazine
Cruzar: "Cruzar is the most terrifying yet most satisfying ride. It's the ride you leave until last."
Relativity & Me: "In a subway station, a young mother meets her great grandmother for the first time regarding a life altering opportunity." Produced at the Warner International Playwrights Festival (March 2021) and the Jersey City Theater Center (May 2021) and was a finalist with Ixion Theatre and semi-finalist with B3 Theater.
Stolperstein: "Two distinctive girls uncover their parallel lives." Features a real historical character. Inspired by a trip to Rostock, Germany.
Featuring
Haley Kriz is a dancer, singer and actor and is a graduate of the Music Theatre Performance Program at St. Clair College, Canada.
Naomi Simpson is a singer, musican and actor and is a Bachelor of Music graduate of Western University, Canada, and a Bachelor of Education candidate at Western's Althouse College.
Fynn Cuthbert is a singer, actor, dancer, musician and composer and is a graduate of the Music Theatre Performance Program at St. Clair College, Canada. His debut EP is featured on Bandcamp.
Written by
Len Cuthbert is the founding director of Fridge Door Live Theatre Company in Ontario, Canada. His plays have been staged in Canada, US and Europe. Reunited Shorts, his collection of 6 short plays about reunions, was recently published by Dramatic Publishing.
What people have said about Faded Shorts
There is a whole Theory of Relativity/science fiction/23 & Me layer that makes the story very contemporary. To make sense of that sentence, you will simply have to watch the performance. The Patch Review, Naugatuck, CT (on Relativity & Me)
This set of shorts -- featuring a great group of quirky female characters -- is energetic and entirely engaging. Len Cuthbert has a wonderful imagination for the possibilities of sci fi, technology and metaphor, woven into what at first seem to be everyday situations and then turn into very high stakes, moving, life-and-death conflicts. I leaned in throughout. Would love to see the entire evening staged. Victoria Z. Daly (VictoriaZDaly.com), Playwright, Script Consultant, Educator. Founding Director of 9th Floor, NYC.
I highly recommend this collection of pieces about life and death, time and space, family and strangers, and of most importance, roller coasters. Several rapid-fire, surprising, tender and heart-breaking plays that would make a wonderful evening of theater. John Busser (behance.net/johnbusser0391). Graphic Artist, Writer, Actor in Cleveland, OH
Faded Shorts was among our Final Favorites; in this jury process. Theatre Company
This is a great set of shorts strung together by a really engaging and thought-provoking theme. Fast paced, funny, and ominous all in one breath. This playwright has a flare for turning slice of life moments into something surprising and thought-provoking. I'd love to see this evening of shorts on stage. Great roles for women / female identifying actors - it would be a lot of fun to dig into as an actor. Jennifer Walton, Playwright and co-artistic director and member of Women's Work Playwright Collective in Hamilton, Ontario.mance ProgramMusic Theatre Performance Program