Pajama Stories
By Marie Cooney Stories
Created by Marie G. Cooney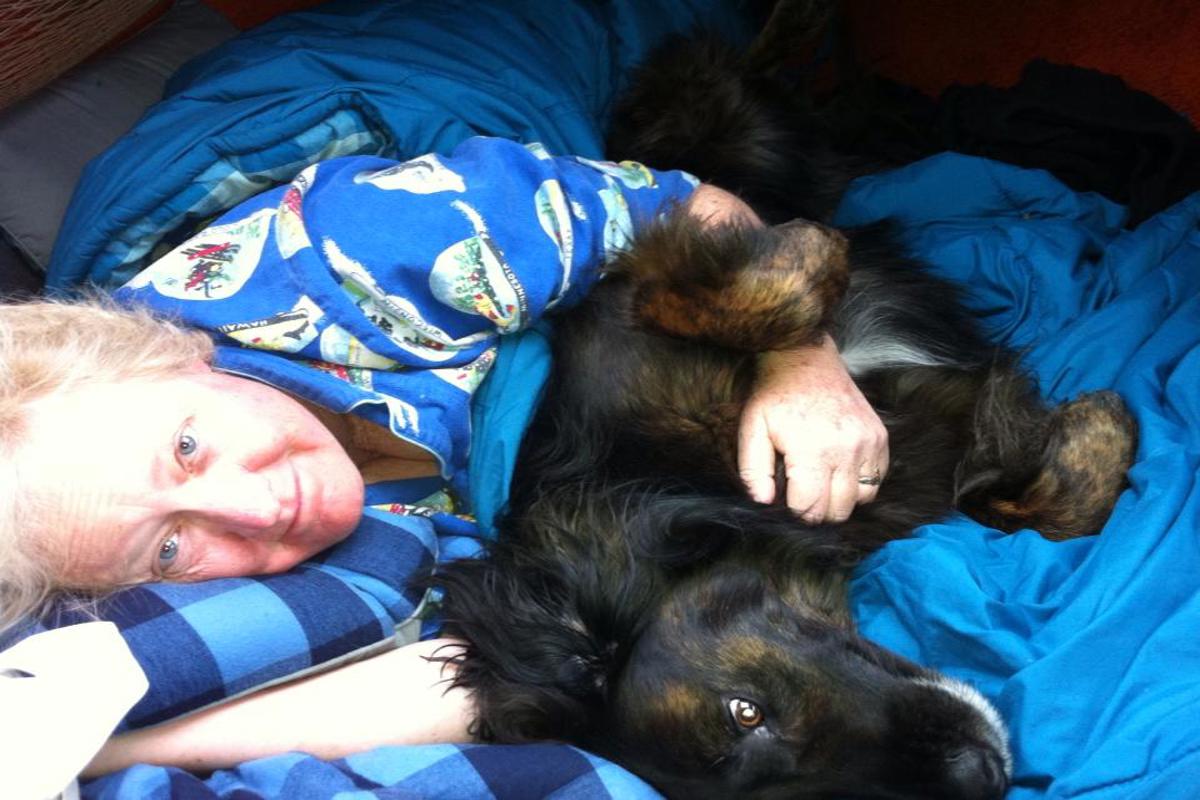 Playing at
Show Description
Camouflage Pajamas, Let's Be Decadent, Did You Know?, Four-Footed Furry Friends, Queen Helene & Sir James, and Nikki, Tori, & Grandma are stories for most ages. Stories cover kindergarten through young adult.
Genre and Content
Content Warnings
Mental illness,Violence,Other divisive content
The creators say this show is appropriate for ages 7-11 and up
Learn How To Fringe
Seat Reservations and Show Tickets
| Add to Schedule | Date | Time | Ticket Options | Quantity | Purchase |
| --- | --- | --- | --- | --- | --- |
Reviews
Video Trailer
Cast and Crew
More Information
Pajama Stories
by Marie Cooney
VERY LIMITED LINK FOR COMPS: MESSAGE ME @ MarieCooneyStories ON FACEBOOK IF YOU HAVE NOT WORKED DUE TO THE CORONAVIRUS PANDEMIC OR ARE TRAVELING FROM OUT OF TOWN ON VERY LIMITED INCOME. OTHERWISE, PLEASE PURCHASE TICKETS FOR $10 PER PERSON, NOT GROUP, PLUS $5 BUTTON TO SUPPORT THE FRINGE. YOUR FINANCIAL AND ARTISTIC SUPPORT MEANS THE WORLD TO ME, AS DO REVIEWS ON THE FRINGE AND YOUR SOCIAL MEDIA, ESPECIALLY SINCEi HAVE HAD NEXT TO NO INCOME IN THE LAST 18 MONTHS.!
LIVE PERFORMANCES: First time producer of five different themed evenings with various guests and storyteller at MN Fringe 2019. TC Moth at Amsterdam Bar and Parkview Theater, Word Sprout and OUTSpoken at Strike Theater , Story Club Minneapolis at Bryant Lake Bowl, Patrick's Cabaret; KFAI Radio Host, Cream & Amber beer, bars, and books in Hopkin's MN, Re-Verb Open Mic, Golden Thymn Open Mic and more. Duluth: Amazing Grace, former Beaners.
VIRTUAL COVID PANDEMIC OPEN MICS AND MEMBERSHIPS: First time producer and story teller at Denver Fringe June 2021. Saturday Short Stories with Marie Cooney (local and national guests), The Story Studio Open Mic, National Storytelling Network, Better Said Than Done, Worldwide Virtual Storytelling, RISK!, Story Sistas, SmARTS and more.
This year has been a challenge. I miss telling and hearing stories in person. So, I created close-up stories with the i-Movie app for Macs, which enabled me to create movies and trailers that include videos, photographs, music, sound cues, titles and more. Please view trailers, purchase tickets, leave reviews at the MN Fringe, copy review and show link to your social media. Every paid ticket and every word of mouth advertizing helps me as an artist. Thanks!
1.) Camouflague Pajamas
Busted by Chad and Ty, the boys living downstairs, I am a hit while wearing my blue pajamas late in the day. Sometime later, I watching them for their Mom during what becomes an evening of exchanged stories.
2.) Did You Know?
During a family vacation, my niece Kelly starts a litany of did you know questions about things learned in kindergarten, which suddenly turns very dark. How does Aunt Marie answer the horrors troubling her young mind in the late 1990s? Much has changed since then, but unfortuanately, horrors still remain.
3.) Let's Be Decadent!
Young Reed learns that some of the best words have different meanings depending on who uses them. Unfortunately, he also faces the shame of knowing words, some people think he should not know.
4.) Four-Footed Furry Friends
This story addresses the age old questions: are individuals dog people or cat people? Can you be both? My mother's rule was "No cats", because she was frightened by the hissing, howling, and fighting of alley cat in NYC. Good thing my father didn't "let the cat out of the bag" and tell her they were mating or my sisters and I might not have been born!
5.) Queen Helene & Sir James
This is the beginning of a personal fairy tale bases on my parents and other relatives. In the last 18 months it has been fun to see how storytellers from around the world reclaim old tales from new perspectives or create their own.
"Pajama Stories for Adults" is a second set of virtual stories by Marie Cooney, which is also available at the 2021 MN Fringe. Stories include Excruciating Pain, Covid Comfort Food, Learning to Love My Life Again,
which are intended for all. Three Intimate Conversations are intended for adults only due to sexual, mental health, and mastecomy topics.
REMINDERS: YOU MUST PURCHASE A BUTTON FOR $5 TO SUPPORT THE MN FRINGE FESTIVAL AND GAIN ACCESS TO TICKETS. TICKET PRICES ARE $10 PER PERSON, NOT PER GROUP. I HAVE A LIMITED NUMBER OF COMPS IF YOU HAVE BEEN UNEMPLOYED, AS I HAVE BEEN FOR 18 MONTHS. YOU MUST STILL PURCHASE A BUTTON TO SUPPORT THE FRINGE TO USE COMP AND ACCESS OTHER PAID SHOWS. THANKS.