The DEFinition ASSOCiation
By Maatology Productions
Written by Marcus Ma'at Atkins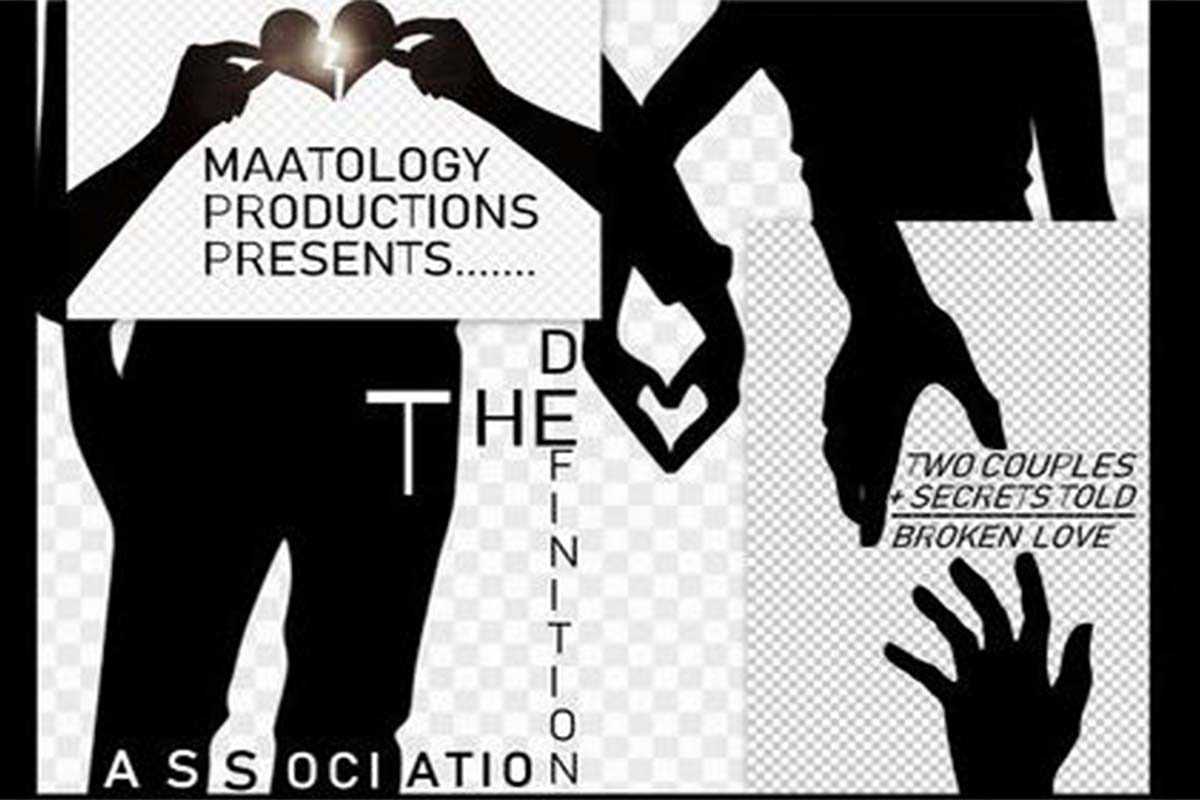 Playing at
Show Description
Do you think you really know your next door neighbors when you meet them for the first time? Check out what happens when a cell phone and a home alarm system cause opened secrets that can't be taken back!
Genre and Content
Content Warnings
Adult language,Drug Content,Sexual content,Violence
The creators say this show is appropriate for ages 18 and up only
Learn How To Fringe
Seat Reservations and Show Tickets
| Add to Schedule | Date | Time | Ticket Options | Quantity | Purchase |
| --- | --- | --- | --- | --- | --- |
Reviews
Video Trailer
Cast and Crew
More Information
HEARS WHAT VIEWERS ARE ALREADY SAYING ABOUT THE DEFinition ASSOCiation!
"Good Job. Seems like it could be a part 2"- Jamar79
"Definitely enjoying...Wow!" Wendell Hubbard
"OMG this is great...I loved it!" Demetrius Lykes
"This is delicious." Barbara Butler, member of BAFTA
The DEFinition ASSOCiation is a dark comedy/"mental horror" about the lives of two neighboring couples (The sophsisticated The Fitzgeralds and the wordly The Lavingways) whose first meeting after a late night, random incident causes both couples' lives to change after shocking
secrets are revealed unbeknownst to each other.
Inspired by the over the top Nollywood movies, didactic monologues of August Wilson and the sardonic pen of Neil Simon, The DEFinition ASSOCiation was written and directed by Emmy Award nominated writer Marcus Maat Atkins, co directed by former Los Angeles talent agent Andrea Jacobs and produced by Los Angeles based entertainment consultant Wes Hubbard .
This show has LGBTQIA themes.
Tola Lawal.....Clara Fitzgerald
Jean Charles...Stewart Fitzgerald
Jade Jackson...Denise Lavingway aka Coffi Brown
Chenzo Samuels...Lindell Lavingway aka D-Lav
Wes Hubbard...Mr Stanley