The Darger Project aka The Darger Project
By The Winding Sheet Outfit
Created by The Winding Sheet Outfit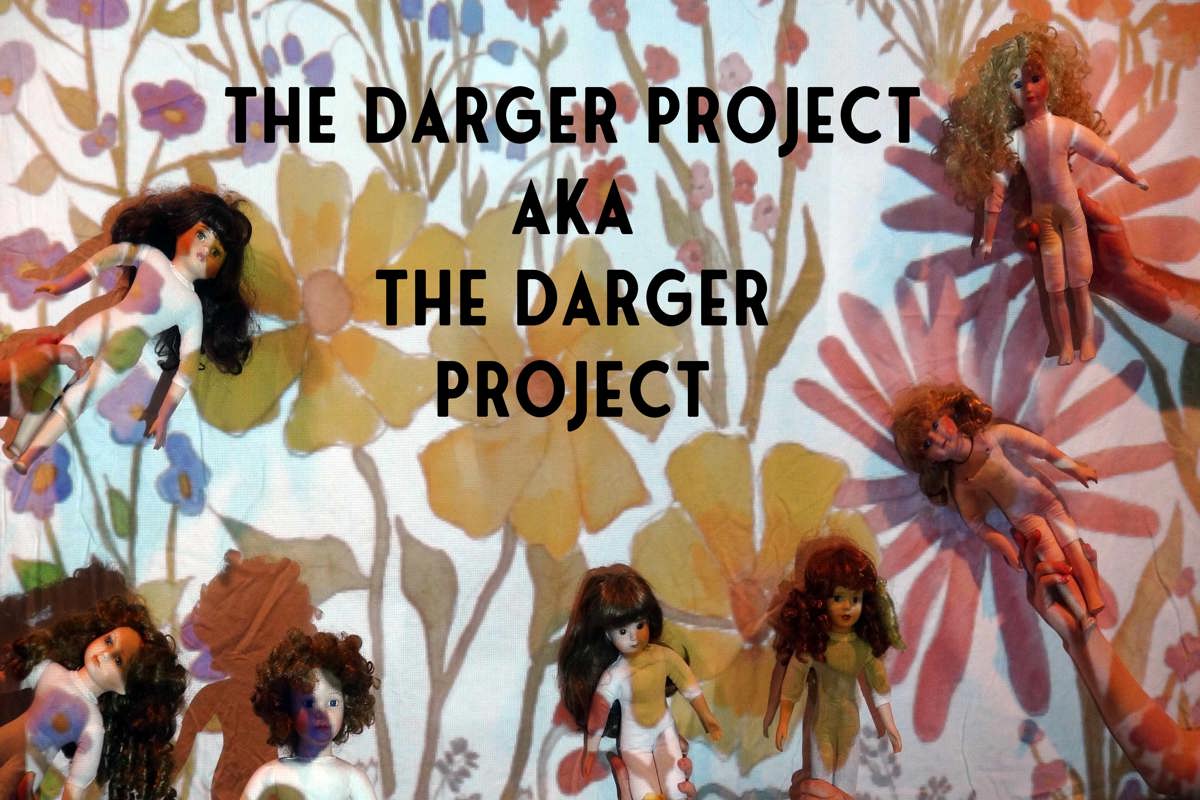 Playing at
Show Description
Henry Darger created hundreds of paintings and a sweeping epic novel about The Vivian Girls. He created his worlds in isolation, his prolific work only discovered after his death. THIS SHOW IS NOT ABOUT HIM.
Genre and Content
Content Warnings
Adult language
The creators say this show is appropriate for ages 16 and up
Learn How To Fringe
Seat Reservations and Show Tickets
| Add to Schedule | Date | Time | Ticket Options | Quantity | Purchase |
| --- | --- | --- | --- | --- | --- |
Reviews
Video Trailer
Cast and Crew
More Information
What you're about to watch is not a show.
We repeat, not a show.
The team responsible for award-winning Fringe shows like You Are Cordially Invited to the Life and Death of Edward Lear (2019), Blood Nocturne (2018) and The Memory Box of the Sisters Fox (2017) set out to bring you a documentary about a man who made weird art in isolation.
And you might learn something about Henry Darger.
But.
In the end, a documentary about a man who made weird art in isolation...became a documentary about us. Making weird art in isolation.
The Darger Project aka The Darger Project is a love letter to staying connected during a pandemic.
Staying connected to our art, to our ideas, to ourselves, and to each other.
You're invited to witness the attempt, the devolution, the randomness, and a lot of distrubing dolls.
We look forward to returning to the stage soon, and to being in a theater with all of you.
In the meantime, thank you for bringing us into your homes and allowing us to abide with you.
~~~
WHO IS HENRY DARGER?
In his lifetime, Henry was a quiet man who kept to himself, not close to many and not overly remarkable even to those who knew him.
But after his death, his art was found.
Thousands of pages detailing the stories of The Vivian Girls, an epic story of capable young women fighting for truth and justice.
Hundreds of paintings and drawings of self-taught folk masterpieces illustrating his masterwork.
Together, they comprise his tale: In the Realms of the Unreal.
You can learn more about Henry Darger here.
~~~