The Martina Marraccino Show
By Marraccino Productions
Created by Martino Mayotte (Martina Marraccino)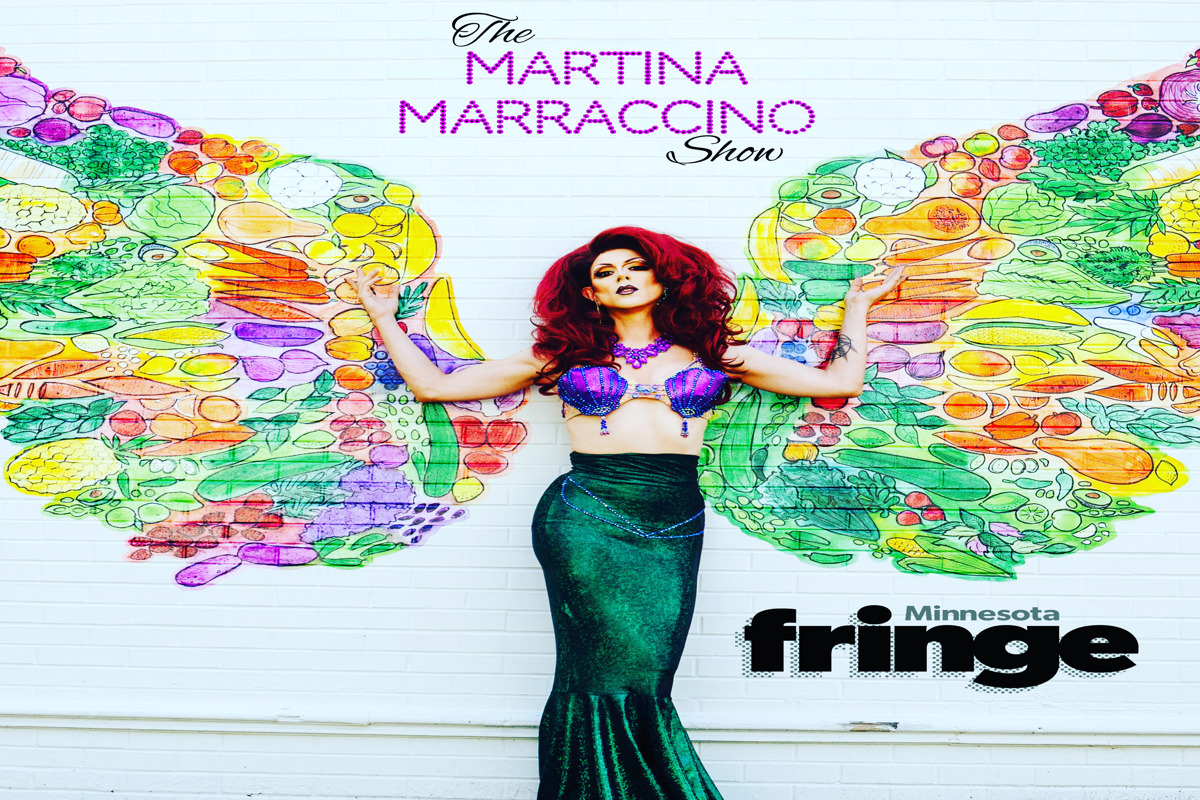 Playing at
Show Description
Live Singing, Tap Dancing, and Slapping her favorite Broadway hits with a Glamour Stick. You never know what a Drag Queen will do, and that's never been more true then with the weird but wise Miss Marraccino.
Genre and Content
Content Warnings
The creators say this show is appropriate for ages 2-6 and up
Learn How To Fringe
Seat Reservations and Show Tickets
| Add to Schedule | Date | Time | Ticket Options | Quantity | Purchase |
| --- | --- | --- | --- | --- | --- |
Reviews
Video Trailer
Cast and Crew
More Information
Twin Cities Drag artist Martina Marraccino, played by actor Martino/a Mayotte, sings and dances her way into your heart in this new one woman show. Take a trip into her mind, spoiler alert, it's goofy.
We never know what Martina will do, come find out with us!