What We Leave Behind
By Two Desks Productions
Written by Sean Ewert, Tory Brogan, Randy Ford, and Julie Isaacson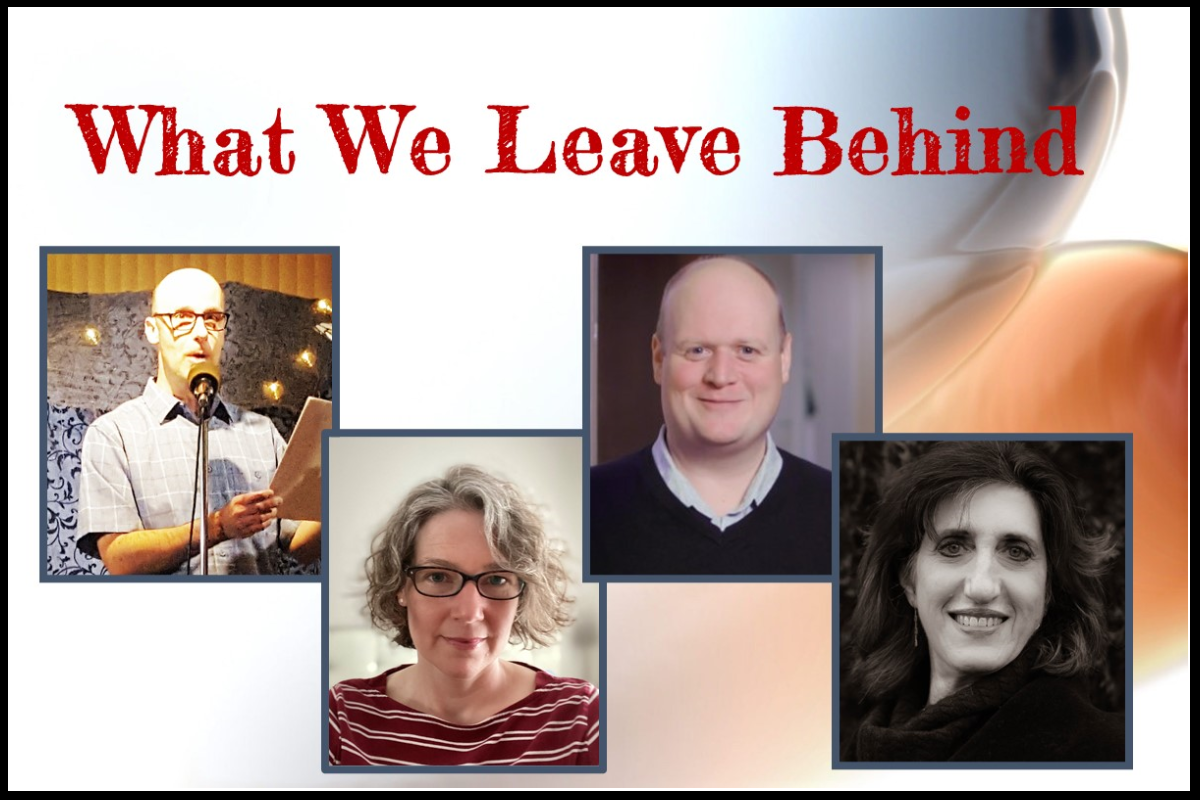 Performance Type
Show Description
Four storytellers from California, Illinois, and Minnesota tell personal stories exploring family legacy and how it can affect us in unexpected ways.
Genre and Content
Content Warnings
Abuse/Physical violence,Mental illness
The creators say this show is appropriate for ages 16 and up
Learn How To Fringe
Reviews
Video Trailer
Cast and Crew
More Information
What We Leave Behind brings together storytellers from Chicago, Los Angeles, and the Twin Cities.
The story that Sean Ewert tells in this show was recently a storySLAM winner with The Moth, Los Angeles.
Running time: 31:35
Stephen F. Murray and Sean Ewert are appearing in a second Minnesota Fringe Festival this year. They are part of the creative team for I Do / Renew.
For more background on this and other projects, follow Two Desks Productions on Facebook.
__________________________________________________________________________
July 15 - had a watch party with the cast. Everyone is super happy with how it turned out. Can't wait to share it with everyone else. Wish Fringe started tomorrow.
July 6 - recorded the host bits. Now on to editing. Hopefully that's the end to filming but we will know very soon.
June 24 - All the stories are recorded. Now all we have to do is film the host's bits before we can start editing.