Curtain Call: Letters to My Friend Louie Anderson!
By Jason Schommer
Created by Jason Schommer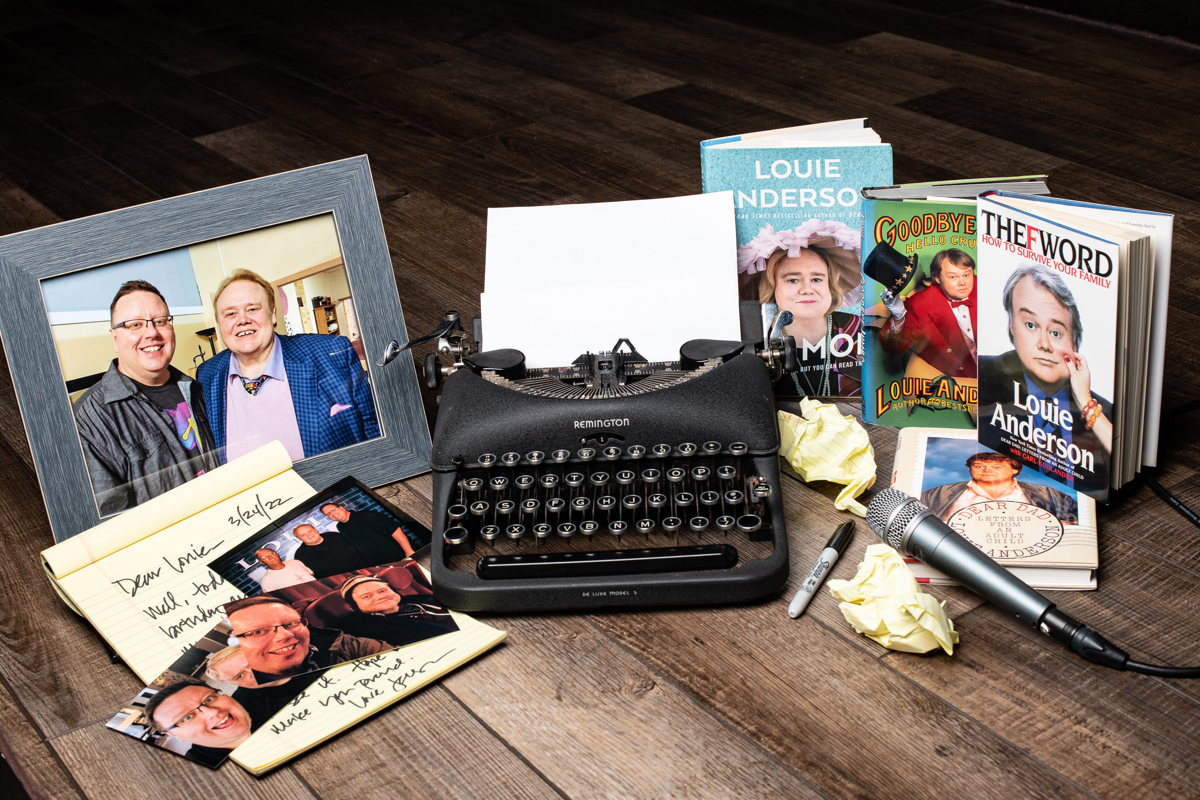 Playing at
Show Description
Comedian Jason Schommer explores a remarkable friendship with comedy icon Louie Anderson in a series of hilarious adventures and poignant life lessons, shared through theatre, stand up comedy and storytelling
Genre and Content
Content Warnings
The creators say this show is appropriate for ages 16 and up
Learn How To Fringe
Seat Reservations and Show Tickets
| Date | Time | Ticket Options | Quantity | Purchase |
| --- | --- | --- | --- | --- |
Reviews
Video Trailer
Cast and Crew
More Information
For many years Jason Schommer opened for comedian Louie Anderson in Las Vegas and on tour. What began as a chance meeting at a promotional event grew into a deeply profound, once-in-a-lifetime friendship filled with hilarious adventures and poignant life lessons. Starting simply as a celebrity and a fan, Jason and Louie eventually became mentor and mentee, then boss and employee, and ultimately close friends and chosen brothers.
Through a series of letters Jason wrote to Louie after his passing, Jason shares hysterical real-life moments blended with deceptively ordinary and mundane events. This show paints a vivid picture of the power of friendship and its highs and lows and twists and turns.
From a first hello at a grocery store in St. Louis Park to a final goodbye at a hospital in Las Vegas, the audience is taken on an incredible journey over thirteen years of friendship. Stops along the way included the stages of Las Vegas, clubs on the road, a garage sale in Minnesota, The Rosie Show in Chicago, an airport in Japan and so much more!
Curtain Call: Letters to My Friend Louie Anderson takes the audience through the power of friendship and how one person can change another's life. Blending elements of traditional theatre, stand up comedy and storytelling, this show is as unique as their friendship was and just as unexpected. Curtain Call: Letters to My Friend Louie Anderson is a revealing, witty, hilarious, emotional, and intimate look at Hollywood, celebrity, and friendship.
After the passing of his closest friend, Louie Anderson, Jason Schommer started writing letters to Louie. Writing them helped Jason hold on to the memories of their amazing, life changing friendship, and process the deep grief engulfing him. In those letters, Jason discovered hilarious moments filled with important life lessons and the courage to face devastating loss. Inspired by Louie and his books to his deceased father (Dear Dad: Letters from an Adult Child) and mother (Hey Mom: Stories for My Mother But You Can Read Them Too), this show is an homage to Louie's legacy and his meaningful connection to his beloved family, friends, and fans.