Slender Vale
By Oncoming Productions
Created by Oncoming Productions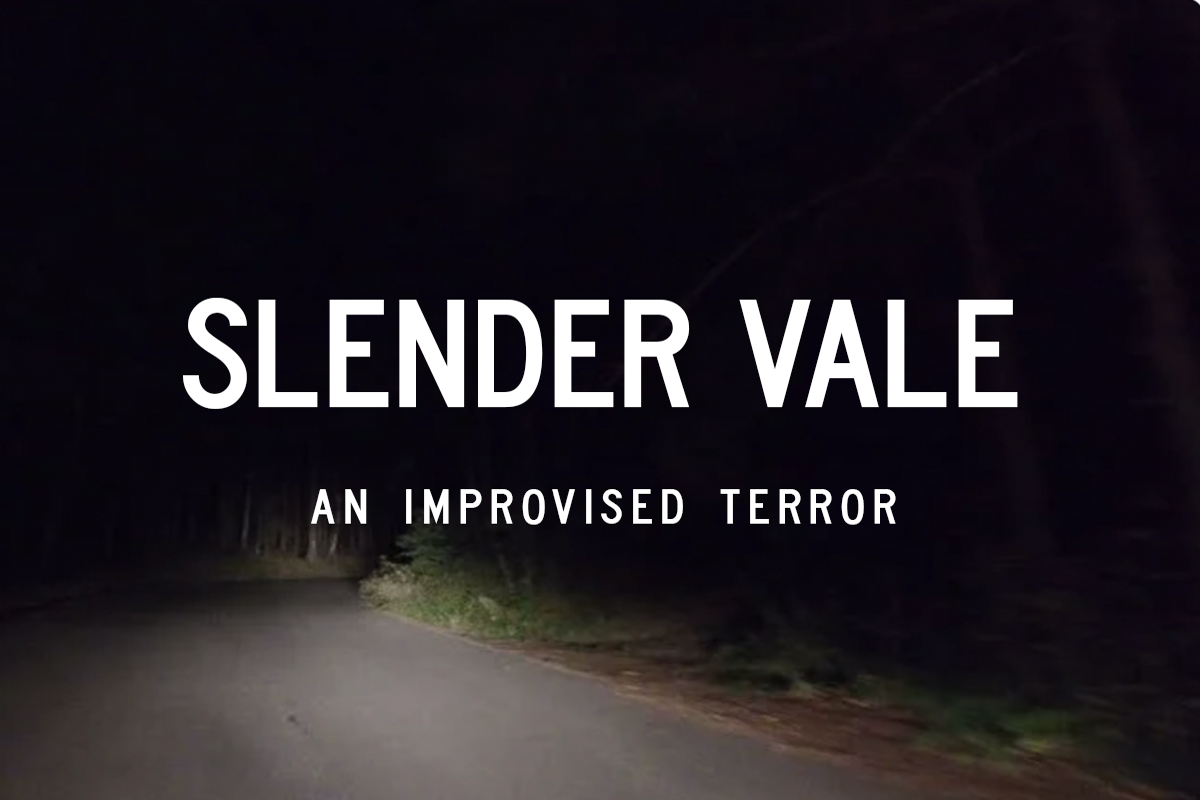 Playing at
Show Description
Each performance is a spontaneous tale of terror from the haunted, cursed, infested little Northern MN town of Slender Vale. You've seen improv comedy, now come explore the darker corners of what improv can do.
Genre and Content
Content Warnings
Adult language,Flashing lights,Loud noises,Mental illness,Violence
The creators say this show is appropriate for ages 16 and up
Learn How To Fringe
Seat Reservations and Show Tickets
| Date | Time | Ticket Options | Quantity | Purchase |
| --- | --- | --- | --- | --- |
Reviews
Video Trailer
Cast and Crew
More Information
From Oncoming Productions, the dark-theater company that brought you shows like Geminae, The Last Bombardment, The Deep Dark, and the podcasts Blight Christmas and Dead North, comes a whole new breed of stage horror.
The haunted ground of Slender Vale, MN is saturated with stories, crying out to be told. By drawing three cards from our deck of one hundred archetypes, the cast/cultists will tap into the dark roots of this spooky little town, and bring one of those unsettling tales back to the surface. With nearly one million possible card combinations, you're bound to catch a story that has never been told before and will never be told again. You wouldn't want to miss that, would you?
Performer schedule:
Live music by Erik Ostrom at all performances
Pre- and post-show music by Freaque (Gabriel Rodreick)
Thursday, Aug 4 @ 5:30pm:
Danielle Lynch
Erika Sasseville
Gabriel Rodreick
Janelle Kloth
Julie Censullo (sound)
Mahmoud Hakima
Rachel Buhman
Vanessa Tu
Will Schroeder (narrator)
Saturday, August 6 @ 5:30pm:
AlysshaRose Jordan-Bird
Danielle Lynch
Erika Sasseville (sound)
Jubilee Debs
Julie Censullo
Lauren Chesnut
Mahmoud Hakima (narrator)
Tom Reed
Vanessa Tu
Will Schroeder
Sunday, August 7 @ 7:00pm:
AlysshaRose Jordan-Bird
Danielle Lynch (sound)
Gabriel Rodreick
Janelle Kloth
Jubilee Debs (narrator)
Julie Censullo
Lauren Chesnut
Rachel Buhman
Tom Reed
Vanessa Tu
Monday, August 8 @ 8:30pm:
AlysshaRose Jordan-Bird
Danielle Lynch
Erika Sasseville
Janelle Kloth
Jex Arzayus
Jubilee Debs
Julie Censullo (sound)
Lauren Chesnut (narrator)
Mahmoud Hakima
Will Schroeder
Saturday, August 13 @ 10:00pm:
Erika Sasseville (narrator)
Gabriel Rodreick
Jex Arzayus
Jubilee Debs (sound)
Julie Censullo
Lauren Chesnut
Mahmoud Hakima
Rachel Buhman
Tom Reed
Will Schroeder
Sunday, August 14 @ 8:30pm:
AlysshaRose Jordan-Bird
Danielle Lynch (sound)
Erika Sasseville
Gabriel Rodreick
Janelle Kloth
Jex Arzayus (narrator)
Jubilee Debs
Julie Censullo
Lauren Chesnut
Rachel Buhman
Will Schroeder