The Brothers Dangus Vol. 1: The Liturgy of the Big Yellow Ghost
By The Yes Fly List
Created by The Brothers Dangus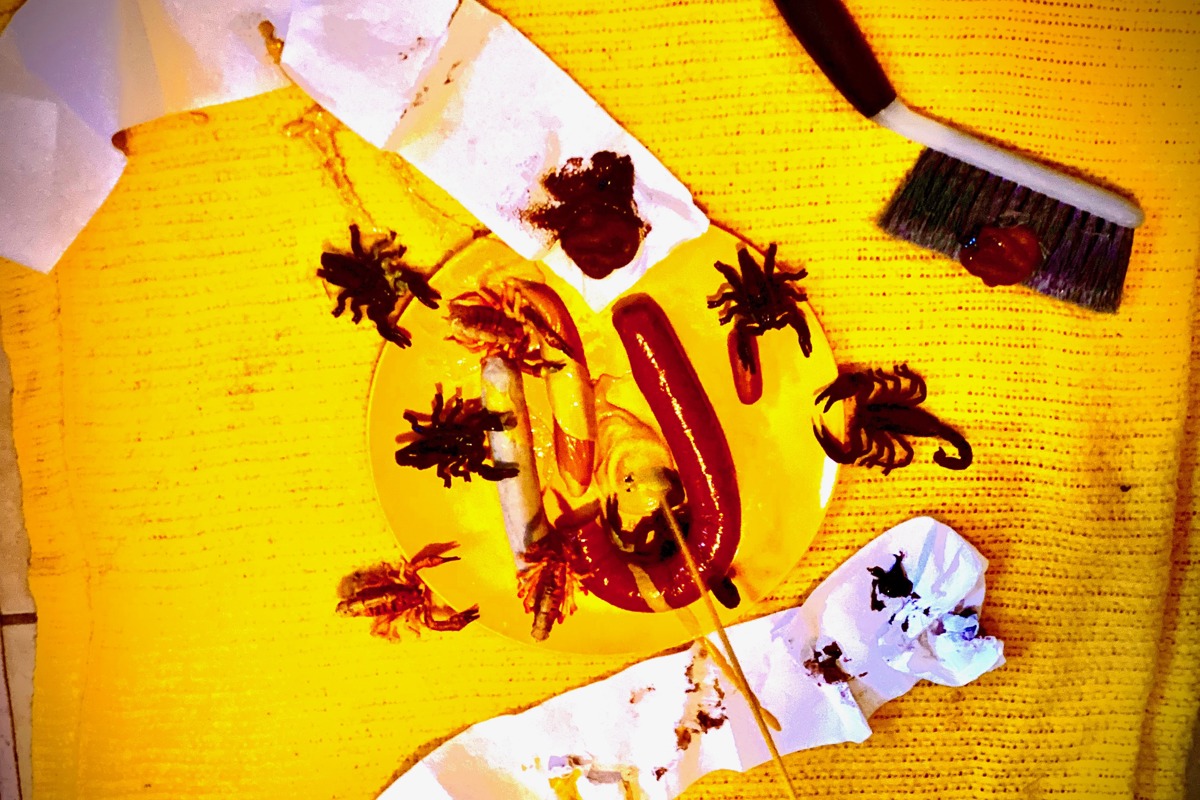 Playing at
Show Description
A noble pastorale which confronts the audience with the [a]symbiotic relationship between arts and commerce. Nourish your mind, body, and spirit in playful revelry with the Brothers Dangus.
Genre and Content
Content Warnings
Adult language,Crude Humor,Drug Content,Gun/Weapon usage,Loud noises
The creators say this show is appropriate for ages 18 and up only
Learn How To Fringe
Seat Reservations and Show Tickets
Reviews
Video Trailer
Cast and Crew
More Information
June 30 2022: Portents of the Hot Hot Moon emerge nightly; the smattering of gnats, the smell of charred meats, and the mood is a lazy nod to inherent sexuality. We dine upon grapes and goo and have completed the first working draft of the script.
July 15 2022: Much like the Big Yellow Ghost rising, The Brothers Dangus have risen to their feet and are preparing the physical aspects of the show. We also want to issue a warning: this show will not be a good show. It will be a bad, bad show. Going to it will warp you irrevocably and mire you in a decades-long disappointment, and you will never get your money back should you choose to attend. We wish to make that very clear -- no refunds will be issued. Matthew A. Everett (Single White Fringe Geek) put us as #14 of his "shows to see" list or whatever it's called and we want to absolve him from any responsibility, as it is apparent we have not been clear enough that this is not a "show to see" at all, much less listed as number 14 out of however the hell many there are. There have been some really good snacks at rehearsal lately, there were some jalepeno garlic pickles last night, and Derek brought some dried mango which whet our sweet tooths and provided nourishment to our bodies. Food is like air for the body.
July 26 2023: Three of four Brothers Danguy pleaded their case to the jury last night, addressing such concerns as audience safety regarding the various products we will be selling during the show. We are appalled by the allegations that an epidemic of pink-eye in Minne-crap-olis was due to our show, and we repeatedly urged the audience to imbibe both Winesky and to sup upon Scorpion Soup in order to abate the pink-eye, but it is certainly not our fault if our advise was not heeded. Furthermore, we repeatedly mentioned that Ol' Young Zeb's Patented Sh*t Broom was in the status of "patent pending," meaning that although our product was determined to be safe for general use, the jerks down at the US Patent Office decided that what we offer is too similar to another widely available and superior product to grant us a measly little patent. But hey, you can't fight city hall. But hey, you CAN fight the judge and the officers of the court, or should we say Kangaroo Court that us Danguy are subjected to.
July 26 2022: We thought last night was next year and we are now aware that what we attended was a preview for the Minnesota Fringe Festival 2022 and the audience are merely patrons of art and not members of any present or future jury. That said, we ran the whole thing, we've got to shave off about three minutes, but other than that this show is going to be both TIGHT and BAD. This we guarantee.
July 29 2022: me find dangus login information on dark web. me share many interast with human. me smoke. me wollop. me meat. me prey. me dove. me like you. me like human. me think human deserve big wet kiss. me have big mouth what for to give many kiss. me love tongue kissing human.