Virality
By Lady Chamberlain Productions
Written by Zoë Rose Jennings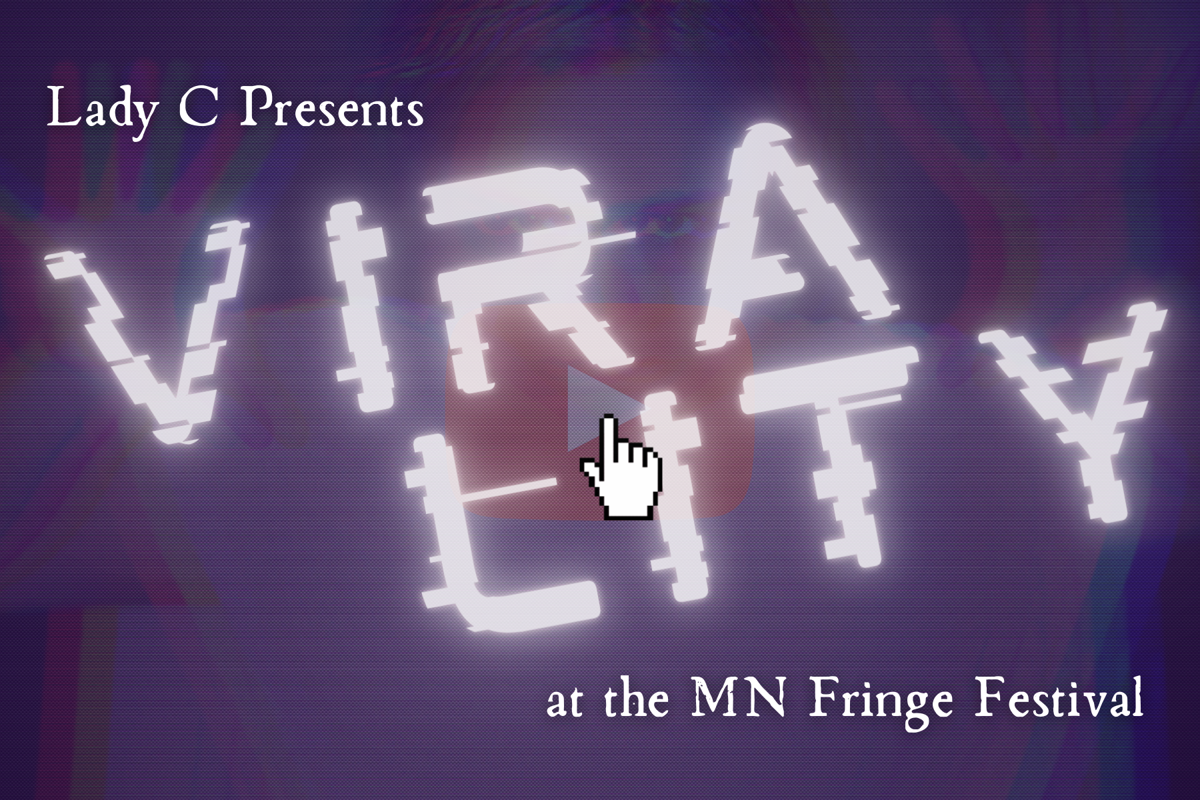 Playing at
Show Description
Thanks to the ghost of a 1918 sorority girl, Kinsey's career as a true crime Youtuber is taking off--but she may be in too deep. A horror dramedy about trying to survive in a world that prefers you dead.
Genre and Content
Content Warnings
Abuse/Physical violence,Adult language,Crude Humor,Flashing lights,Loud noises,Mental illness,Violence,Other divisive content
The creators say this show is appropriate for ages 16 and up
Learn How To Fringe
Seat Reservations and Show Tickets
| Date | Time | Ticket Options | Quantity | Purchase |
| --- | --- | --- | --- | --- |
Reviews
Video Trailer
Cast and Crew
More Information
Kinsey Allen is quitting her part-time gas station gig--she's making bank on Youtube telling stories about grisly crimes against women. But Kinsey's in over her head when a grad student who's being haunted by a victim of the 1918 flu pandemic contacts her for advice. Back in 1918, a story with eerie parallels to Kinsey's own is playing out. We know how this story ends. But what can we do? Written and directed by Zoë Rose Jennings, Virality is part love letter to, part criticism of the true crime phenomenon. For lovers and haters of: social media, sorority girls, the 24-hour news cycle, history class, and ouija boards. Also features: a little lesbian yearning. For dessert.
Please note that this show will contain loud noises, staged domestic abuse, staged murder, and the brief presence of a prop firearm (not fired).