Glass & Lady M.
By Full Circle Theater Company
Created by Martha B. Johnson and Lindsey Bushnell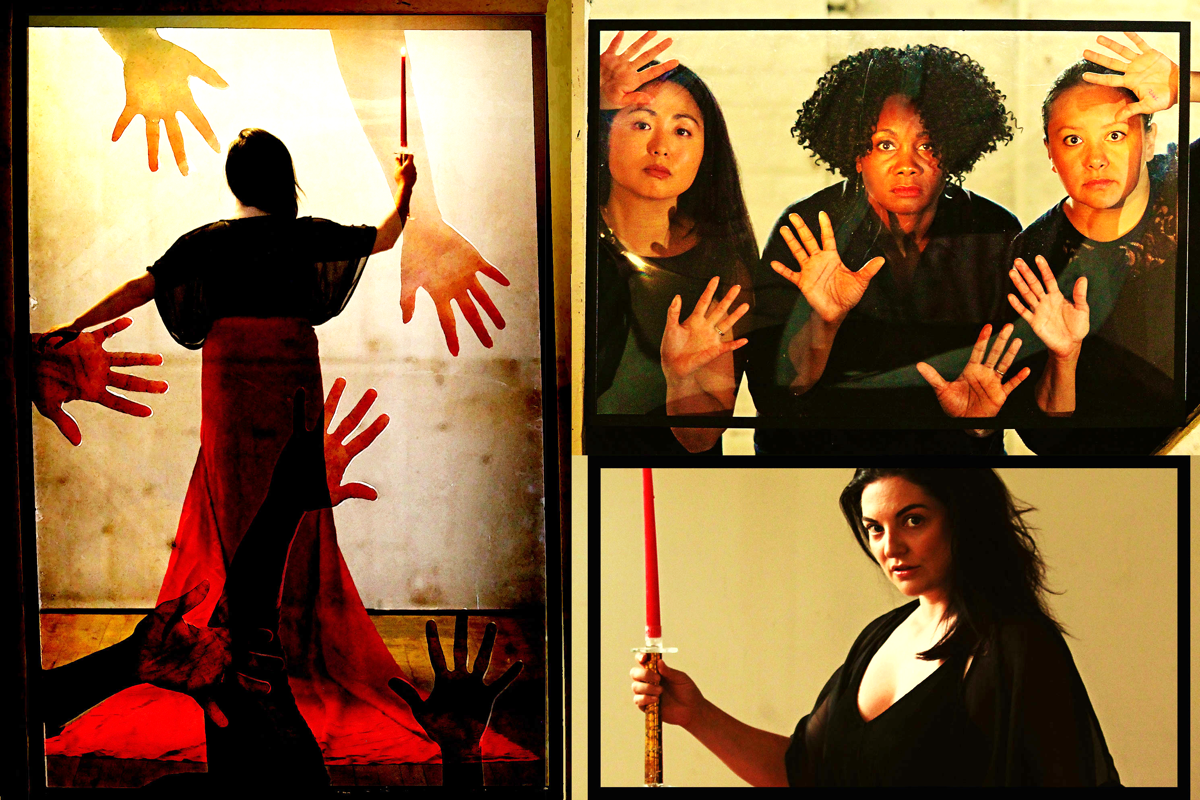 Playing at
Show Description
"Original & powerful!" "Wow!" Two short pieces: GLASS, a dystopian, feminist absurdist play by Lindsey Bushnell; and LADY M., a reimagining of Lady Macbeth's sleepwalking scene conceived by Martha B. Johnson.
Genre and Content
Content Warnings
The creators say this show is appropriate for ages 12-15 and up
Learn How To Fringe
Seat Reservations and Show Tickets
| Add to Schedule | Date | Time | Ticket Options | Quantity | Purchase |
| --- | --- | --- | --- | --- | --- |
Reviews
Video Trailer
Cast and Crew
More Information
Glass & Lady M.
"Full of Empowerment" "Stunning Simplicity" "Four powerful and outstanding actresses."
(2019 Fringe Reviews)
Full Circle Theater Company presents 2 short plays, Glass & Lady M., streaming online for the 2021 MN Fringe Festival


Glass
Described by its playwright Lindsey Bushnell as "A Feminist Absurdist Play," Glass is set in a dystopian world where four women are psychologically trapped and controlled behind glass by an unseen Man. Each woman is an archetype--nurturer (Apple Woman), housekeeper (Sweeping Woman), mother (Rocking Woman), and woman obsessed with body image (Too Woman)--and each has her own views of escape. Glass tackles gender, economic, and societal issues faced by women throughout the centuries.
Content Warning: Please be advised that this piece contains some portrayal of child loss.
Lady M.
Conceived by Martha B. Johnson, Lady M. is a reimagining of Lady Macbeth's iconic sleepwalking scene ("Out, damned spot") from Shakespeare's Macbeth. Using mythical and ritualistic theatrical techniques, this piece re-envisions Lady Macbeth's profound remorse and guilt as a wake-up call for America to similarly acknowledge the problematic nature of American history, and to feel the humanizing power of remorse.
Q&A with the GLM Artists - Thursday, August 12 at 7:30 p.m. CDT
Join the GLM Artists on Zoom as they reunite for the first time since 2019!
On August 12th at 7:30 p.m. CDT, the GLM team will be gathering for a casual Q&A with the audience, so watch the show any time beforehand on the Fringe site and hang out with us on Zoom on August 12.
Zoom link: https://us02web.zoom.us/j/89683171377?pwd=dG9GZXFFaUZBTFl2ampaY294MUVQdz09
Full Circle Theater Company
ABOUT FULL CIRCLE THEATER COMPANY: Founded in 2014, Full Circle Theater is led by a Core Artist Leadership Group made up of Co-Artistic Directors Rick Shiomi and Martha B. Johnson and Core Artistic Leadership Group Members Stephanie Lein Walseth, Lara Trujillo, Ricardo Beaird (Full Circle's 2020-2021 Resident Core Artist.)
Our mission is to produce heartfelt, groundbreaking theater that artfully addresses issues of diversity and social justice for 21st-century audiences.
To learn more about Full Circle Theater and our season, please visit: https://www.fullcircletheatermn.org/
Full Circle Theater Company Supporters:
Full Circle Theater expresses its gratitude to The McKnight Foundation for its general operational support of our company.
This project is supported by the Saint Paul & Minnesota Foundation and by the F. R. Bigelow Foundation.