Smile All The Time
By Amanda Erin Miller
Created by Amanda Erin Miller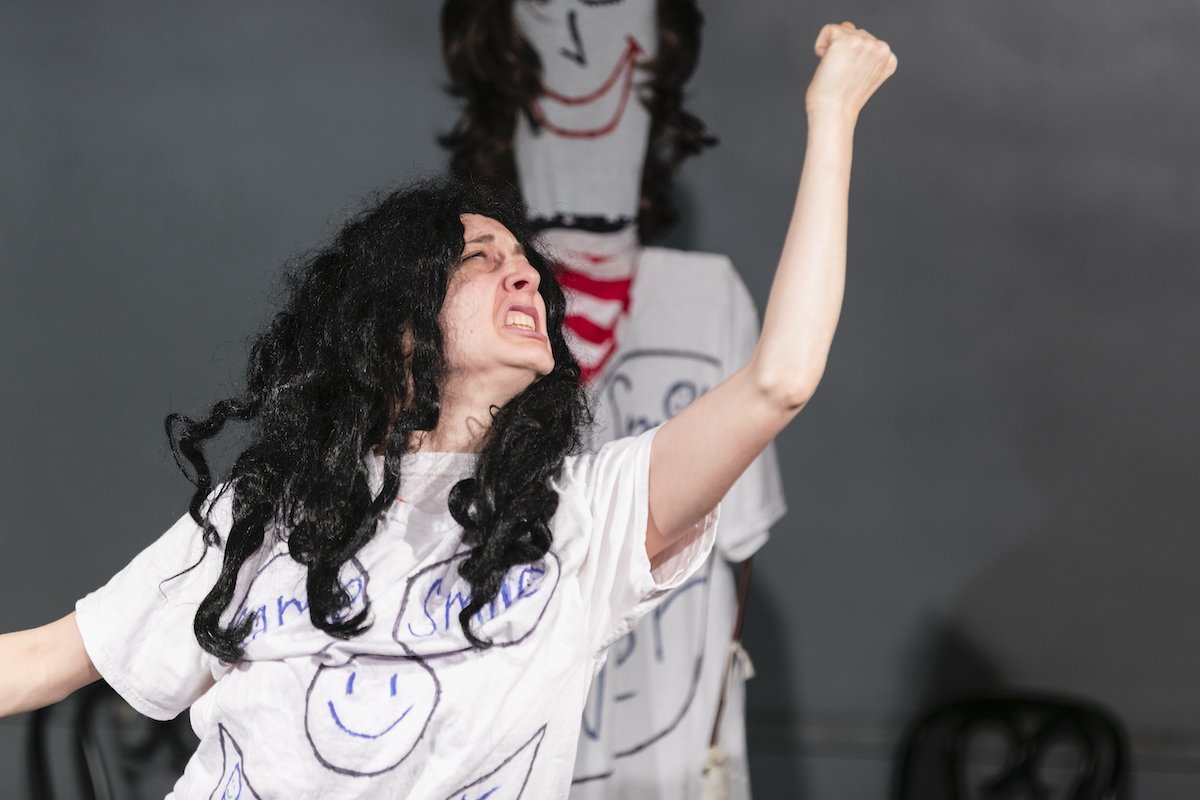 Playing at
Show Description
In this makeshift puppet-filled tragicomic romp, sixteen-year-old Kevin re-enacts the wild series of events that landed him in prison for the cold eye of the security camera in his cell.
Genre and Content
Content Warnings
Adult language,Crude Humor
The creators say this show is appropriate for ages 16 and up
Learn How To Fringe
Seat Reservations and Show Tickets
| Add to Schedule | Date | Time | Ticket Options | Quantity | Purchase |
| --- | --- | --- | --- | --- | --- |
Reviews
Video Trailer
Cast and Crew
More Information
After stealing Covid-19 vaccines from politicians to inject into ICE detainees, Kevin is sent to Camp Smile Power, a teen anger management camp, for a second time. He escapes! On the road, he befriends Ajax, another Smile Power runaway. Together they create a poetry and song infused political demonstration to destroy capitalism that spirals out of control, thrusting them into a reckoning with criminal justice in America.
Amanda Miller serves on the Nonfiction committee for PEN America's Prison Writing Contest, and has worked on various projects for PEN's Prison and Justice Writing Program. Since the fall of 2020, she has served on the development team and as the editor of the Justice Art's Coalition's podcast, Inside Art, to feature interviews with formerly and currently incarcerated artists, and teaching artists who have taught art in prison.
50% of every ticket sold will go to the Campaign for the Fair Sentencing of Youth, a nonprofit organization leading efforts to ban extreme sentences for children in the United States. www.cfsy.org.