Erotica for Houseplants
By Tom Reed
Created by Tom Reed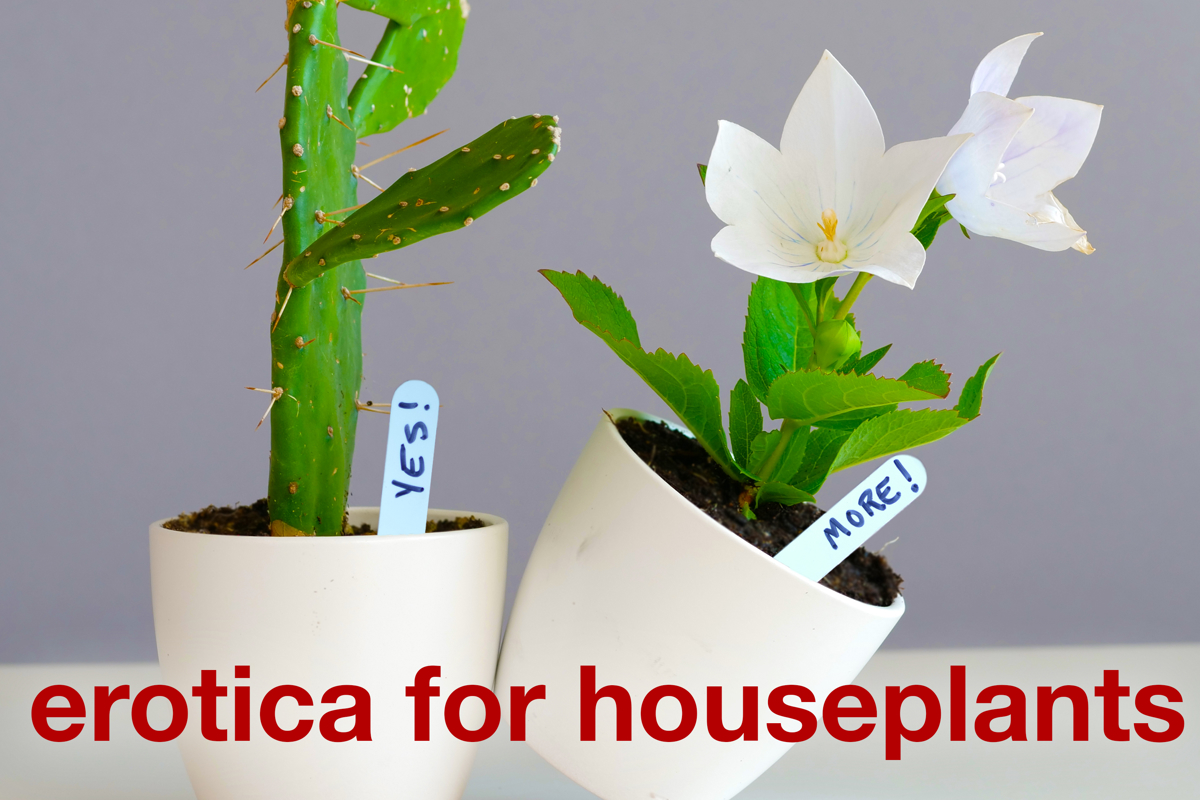 Playing at
Show Description
A comedic collage of erotica by, for and about plants (read aloud by a human). Steamy succulents. Lonely redwoods. Corn-ographic tales of crop pollination. A silly botanical f*ckfest. Houseplants get in free!
Genre and Content
Content Warnings
Adult language,Sexual content
The creators say this show is appropriate for ages 18 and up only
Learn How To Fringe
Seat Reservations and Show Tickets
| Date | Time | Ticket Options | Quantity | Purchase |
| --- | --- | --- | --- | --- |
Reviews
Video Trailer
Cast and Crew
More Information
"Wickedly funny and oddly arousing at times" - Stages of MN

"Droll, informative and risque

Fringe winner

" - Star Tribune Fringe preview and review.
Erotic for Houseplants is a Cherry and Spoon 2022 Must-See, "This is something you could really only experience at Fringe."

More GLOWING reviews from: The Stages of MN, Aisle Say -- Twin Cities, Matthew Everett, Lettered in Theatre
WHAT IS THIS SHOW?
A comedic collage of erotica by, for and about plants. Featuring sultry stories, poems and songs in an intimate reading/performance by Fringe favorite and multiple-time erotic slam poetry champion Tom Reed (who also grew up on an organic garlic farm). It's erotica for plants, but you can come too.


DO HOUSEPLANTS REALLY GET IN FREE?
Yes.

They get the best seats in the house (look for signs).*


PAST FRINGE HITS CREATED BY TOM REED:
Bite Me Twilight
Couple Fight (co-creator)
Strangerer Things: Netflix and KILL
Game of Toms
The Hungry Games
Parry Hotter and the Half-Drunk Twins
QUOTES ABOUT TOM'S SHOWS:

"Drop-dead Funny" - Star Tribune
"Smart, funny, quick-witted, and possessing a better voice than a funny man should." -Cherryandspoon.com
"Rubber-faced, invitingly over-the-top" - Pioneer Press
"Guaranteed laughs" - Matthew Everett

—


*Please don't bring a whole Christmas tree. Please DO bring your succulents.