Endometriosis: the Musical
By Ripped Nylons Productions
Written by Maria Bartholdi and Kristin Stowell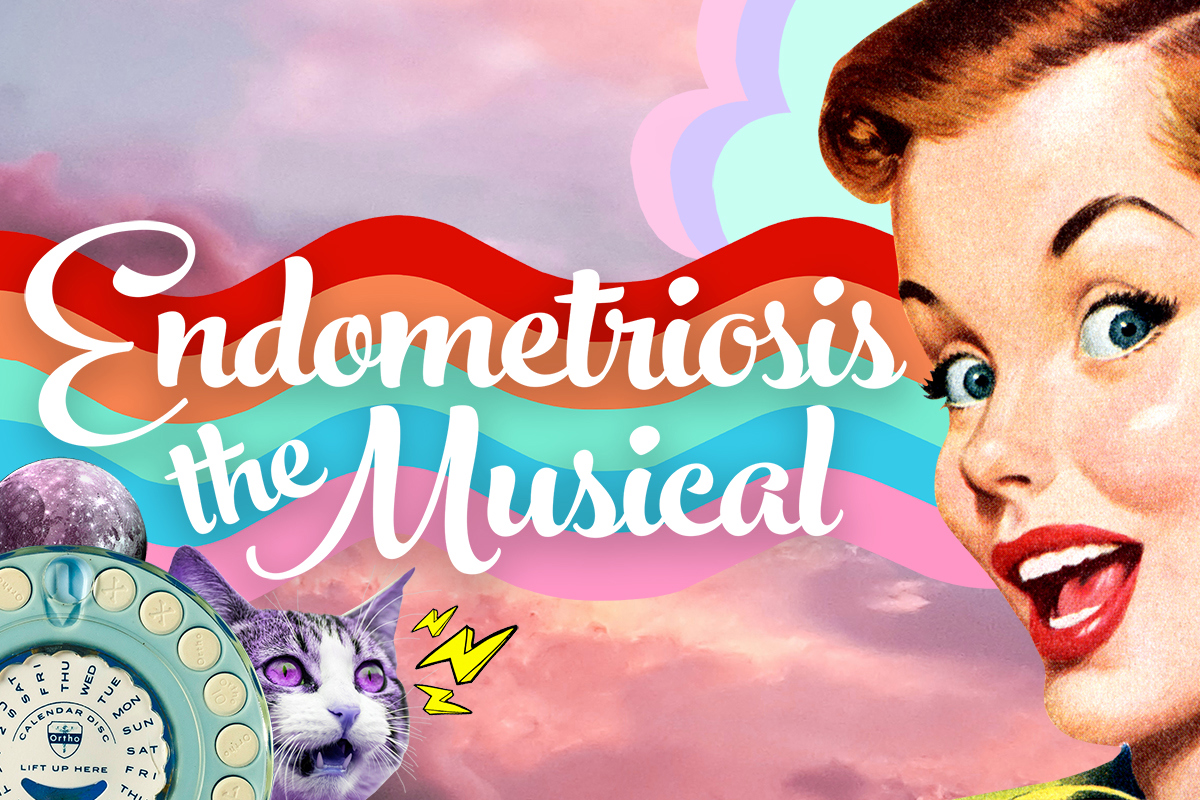 Playing at
Show Description
Endometriosis: the Musical is a humorous and playful look at the deeply flawed world of women's healthcare and the complex, and often infuriating, realities of navigating a system built for anyone but you.
Genre and Content
Content Warnings
Adult language,Sexual content
The creators say this show is appropriate for ages 16 and up
Learn How To Fringe
Seat Reservations and Show Tickets
| Date | Time | Ticket Options | Quantity | Purchase |
| --- | --- | --- | --- | --- |
Reviews
Video Trailer
Cast and Crew
More Information
WHAT IS ENDOMETRIOSIS?
Endometriosis (en-doe-me-tree-O-sis) is an often extremely painful disorder in which tissue similar to the lining inside the uterus grows outside of it instead. Endometriosis most commonly affects the ovaries, fallopian tubes and the tissue lining the pelvis. Sometimes, endometrial-like tissue may be found elsewhere in the body -- as far away as the brain.
On average, endometriosis takes a decade to diagnose. It affects 1 in 10 people who menstruate worldwide (not just women!). There are treatments, but there is no cure.
VIDEO PREVIEW OF "BIRTH CONTROL"