Hope
By Gerry Shannon
Created by Gerry Shannon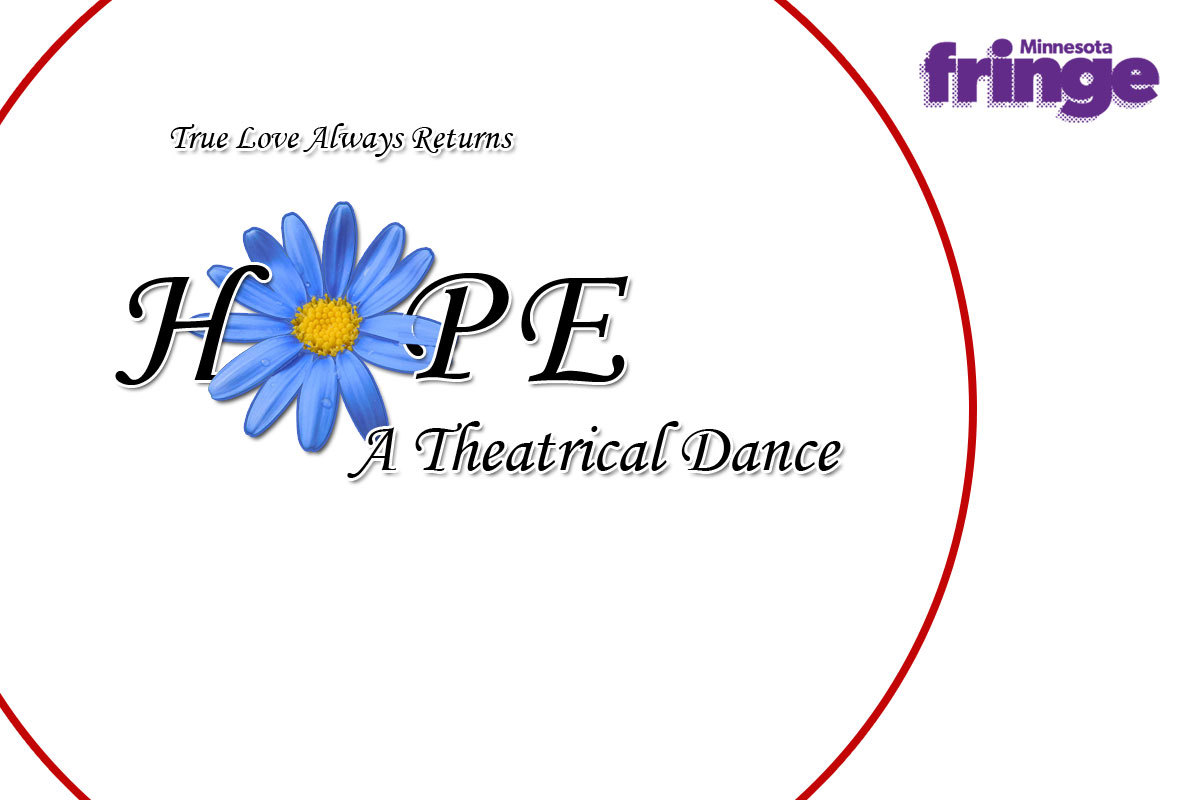 Playing at
Show Description
A heartfelt story told through a two person dance, following the lives of two characters who can't quite find the right time to be together and a cluster of outside individuals they encounter along the way.
Genre and Content
Content Warnings
The creators say this show is appropriate for ages 16 and up
Learn How To Fringe
Seat Reservations and Show Tickets
| Date | Time | Ticket Options | Quantity | Purchase |
| --- | --- | --- | --- | --- |
Reviews
Video Trailer
Cast and Crew
More Information
I am setting out to answer a simple question; can two dancers entertain an audience for 45 minutes? Let's start by asking if I can entertain you for 2 minutes.
This concept molded from a couple sources. Years ago, I heard Give Me Love (Ed Sheeran) and pictured a duet, a couple in love, but at the end of the dance ... well, I don't want to tell you what's at the end of the dance. :-) This song didn't fit into any shows I'd been involved with, but I kept the song in mind. In fall of 2019, Good Theater produced a show called Popcorn Falls, a comedic two person play wherein the two actors take on different roles throughout the show, changing costumes right on stage. As I watched, I considered "could two dancers pull this off?" As the cogs turned, the Ed Sheeran song and this multiple characters concept started to take shape. It occured that the fringe would be a great place to present such an idea. So I sat in thought, started coming up with a "simple" story revolving around the Give Me Love concept and I've now landed on this original production called Hope.
Reviewed By Karen Staehling
In the description for "Hope, a Theatrical Dance," creator Gerry Shannon says, "Can two dancers entertain an audience for 45 minutes?" The answer is a definite yes. This performance will not only entertain viewers but will likely put a smile on their faces. The show tells the story of a long-term relationship through different dance styles choreographed to modern pop songs. At times the dancers move together and dance apart, mimicking the ups and downs of the relationship. Seamless on-stage costume changes add variety to the performance.
The choreography successfully conveyed a story arc, raw emotion, and a subtle sweetness. Audiences will get swept up in the movement and the story. The chemistry between the dancers was authentic, and their joy was palpable. This heartfelt performance will capture audiences with its humor but surprise audiences with its tenderness. Viewers will leave with a range of emotions wrapped in a bundle of hope.
Cited: https://kcfringe.org/2022-reviews/hope/
Patron Reviews from Portland and KC Fringe: https://kcfringe.org/2022-shows/hope/
"This endearing dance duet portrays the joy and trials of a long term relationship. The choreographers' use of varied styles of dance allows the audience to experience the different phases of Hope and Asher's romance. You will thoroughly enjoy the performances by Mackenzie and Gerry." - Karla on July 18, 2022 at 11:38 am
"Hope: A Theatrical Dance is a wonderful combination of heartfelt choreography with a captivating storyline. Audience members are immediately drawn into the world of the two characters, joining them on the emotional journey that is life. Sometimes bursting with fun, full energy, sometimes frenetic and scary, sometimes slow paced and touching, the story, like life, moves swiftly along offering humor, sadness, and unexpected joy. The dancing is beautiful and the sheer pleasure of being on stage expressed by Gerry and Makenzie is palpable. This is one show you will not want to miss." - Julia K. on July 19, 2022 at 12:37 pm
"This show will make you laugh, cry and keep you on the edge of your seat. BEAUTIFUL choreography with various dance styles performed with ease by two talented dancers. You don't want to miss this!!!" - Melissa Hawkes on July 23, 2022 at 5:44 pm
"We saw this show last night. It was fun. Great music choices for showing off different styles of dance. Fun interpretive dance telling a heartfelt story.
" - Byron W on July 24, 2022 at 7:22 am
"Outstanding show! One of the best dance performances that I've seen in years!" - Bernadette on July 24, 2022 at 9:17 am
"This show sneaks up on you. It's a fun, carefree dive into various dance styles, following a somewhat traditional story of 'how relationships go sometimes.' Relatable and cute. With a full house, it's so earnest and genuine that it would likely have the audience swaying, vibing, laughing, crying, and awww'ing right along with the dancers/actors.
" - Nicole on July 27, 2022 at 7:36 pm