Peace Retreat
By New Endeavors
Written by Andy Rakerd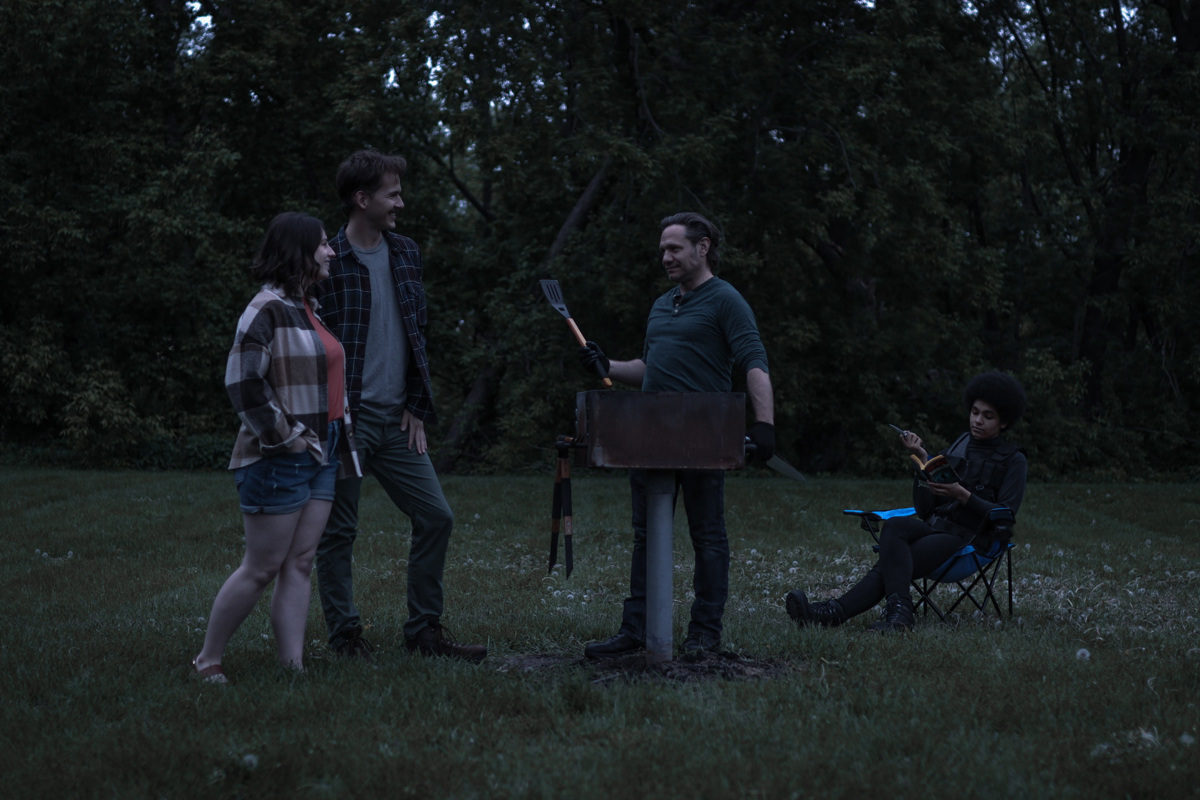 Playing at
Show Description
Marital woes + armed assassins = a lousy vacation. Secrets are revealed and tension builds to a violent conclusion in this dark comedy from the producers of The Buttslasher and Love and Persuasion.
Genre and Content
Content Warnings
Abuse/Physical violence,Adult language,Crude Humor,Gun/Weapon usage,Violence
The creators say this show is appropriate for ages 16 and up
Learn How To Fringe
Seat Reservations and Show Tickets
| Date | Time | Ticket Options | Quantity | Purchase |
| --- | --- | --- | --- | --- |
Reviews
Video Trailer
Cast and Crew
More Information
New Endeavors is a small, local theatre company committed to bringing new works to the stage. Previous Fringe Festival productions have been Love and Persuasion, The Buttslasher, and The Buttslasher: And Then There Were Buns.
In Peace Reatreat, a struggling married couple hopes to rekindle their relationship at a secluded cabin weekend. Their idyllic retreat is soon interrupted by a pair of assassins with mysterious intentions. The mystery unravels over the course of an evening, and all is not as it seems. The tension builds toward a tense conclusion that has plenty of violence and touch of irreverant humor. This show is great for audience members looking for a mystery/thriller with dark comedic elements.

Check out our preview video here: https://www.youtube.com/watch?v=2zf_V0X0n7Q