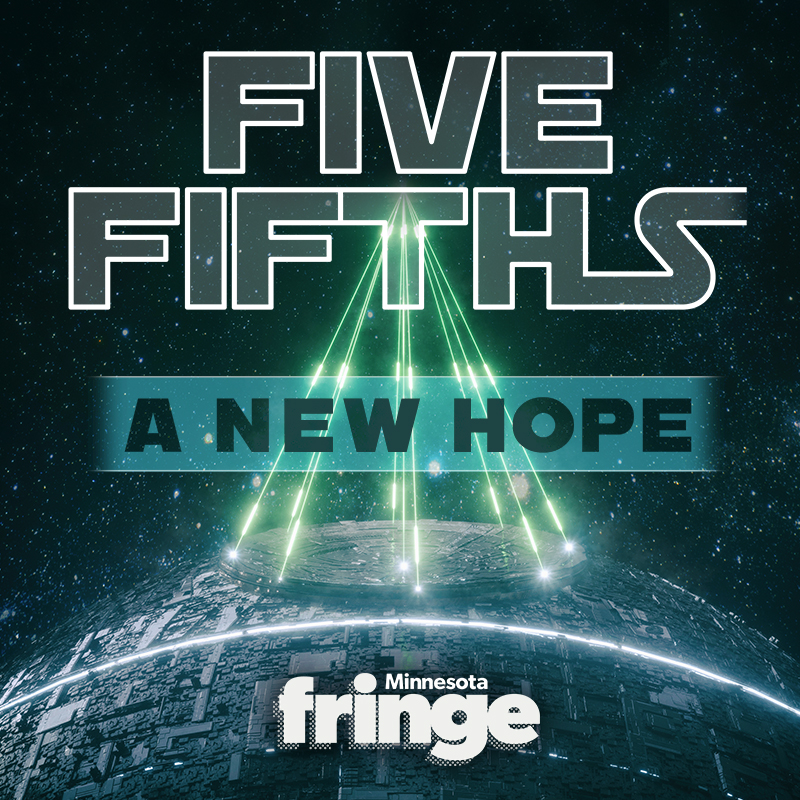 Five Fifths of A New Hope RECORDING
VIDEO ON DEMAND: May 15 - June 30
Did you miss Five Fifths of A New Hope? No worries! Our brilliant friends and supporters at Pennant
are hosting a VIDEO ON DEMAND so you can see the show and support the Fringe.
Date / Time: May 15 - June 30, 2022 * Tickets: $15 for unlimited views
Five Fifths of A New Hope features the talents of:

The Winding Sheet Outfit, Fringe favorites of devised theater of historical-based content
Rogue & Rabble Dance, known for eclectic modern dance theater
Devious Mechanics, Fringe favorites specializing in dark comedy musicals
The Bearded Company, Festival long-form improv favorites
Harisen Daiko, providing quality taiko and artisanal nonsense in the Twin Cities Metro area
New here? Create an Account
Your account has been created. Please check your email for a confirmation link and you're ready to go! If you don't see an email from us, please check your Junk Mail folder. If you don't receive your confirmation link, you may already have an account in the system. You can reset your password here.