Dearest Mother
By Juggling Act Productions
Created by Kelly Lamphear-Dash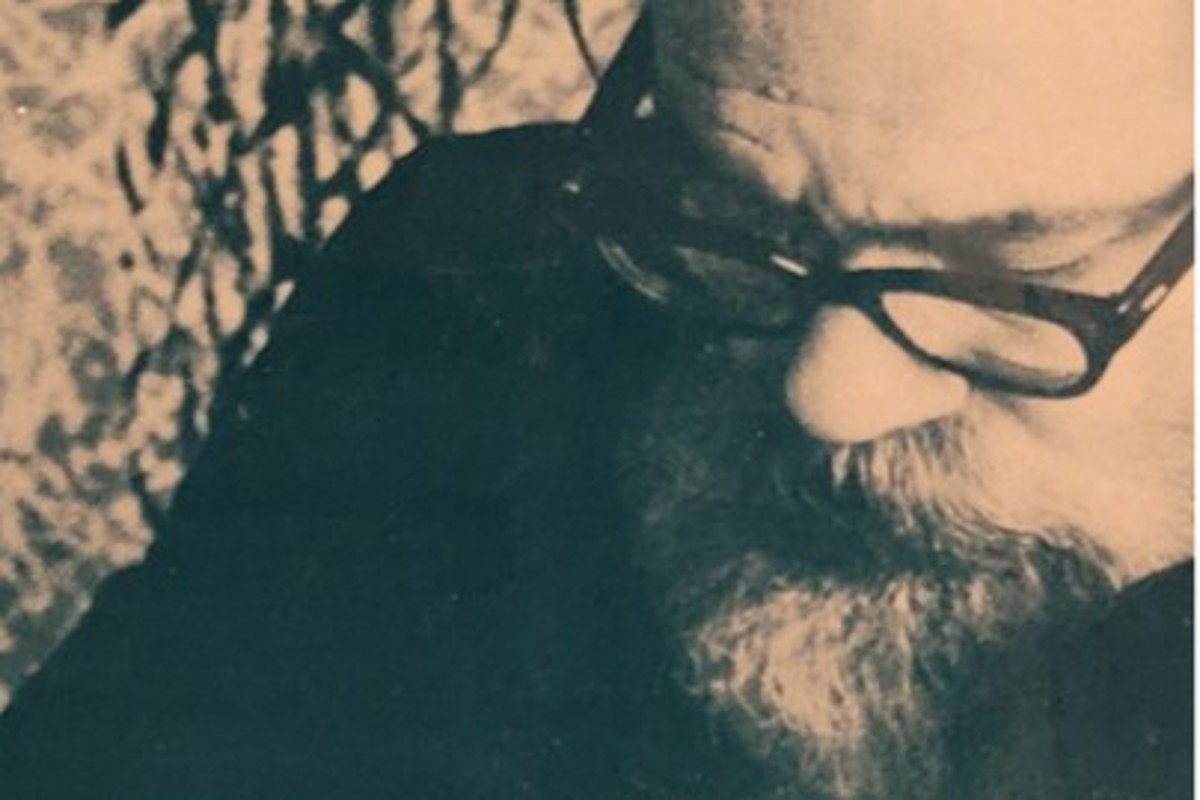 Playing at
Show Description
John Berryman, Pulitzer Prize winning poet and popular University of Minnesota professor, had a complicated and dramatic relationship with his mother as told through their many letters until his death in 1972.
Genre and Content
Content Warnings
Mental illness,Suicidal ideation/self-harm
The creators say this show is appropriate for ages 16 and up
Learn How To Fringe
Seat Reservations and Show Tickets
Add to Schedule
Date
Time
Ticket Options
Quantity
Purchase
Sat 08/05
2:30 PM

Pre-sale closed

Online sales end at 11:59pm the day before the show, or when 70% of the house is sold.

Mon 08/07
8:30 PM

Pre-sale closed

Online sales end at 11:59pm the day before the show, or when 70% of the house is sold.

Wed 08/09 ASL
7:00 PM

Pre-sale closed

Online sales end at 11:59pm the day before the show, or when 70% of the house is sold.

Thu 08/10
10:00 PM

Pre-sale closed

Online sales end at 11:59pm the day before the show, or when 70% of the house is sold.

Sun 08/13
5:30 PM

Pre-sale closed

Online sales end at 11:59pm the day before the show, or when 70% of the house is sold.
Reviews
Reviews for: Dearest Mother
---
Video Trailer
Cast and Crew
Kelly Lamphear-Dash
Writer, Director, Producer
Kelly is from Minnesota and graduated from the College of St. Catherine's Theater Department with a degree in Film Studies. She continued to pursue both passions of film and theater. However, until MN Fringe, film dominated her creative efforts. In 2021 when the festival was virtual, Kelly filmed a monologue production as a short film. In 2014 she produced a documentary film that is a great introduction to the poet and UMN scholar John Berryman that is now on PBS. She has continued to explore Berryman's controversial work in a feature documentary; however, even these films don't allow her to explore all topics about Berryman. Now that the festival is fully in person, she took this opportunity to explore the personal story of John Berryman and his conflicted relationship with his mother in this short play. This situation also gives her the opportunity to work with actors and crew that she has worked with in film. It gives them all a new way to play.
Max Sjoberg
Actor - John Berryman
Max Sjöberg, born in Sweden, professionally serves as an award-winning freelancer behind the cameras and curtains, in a multitude of roles, for clients around the world. Growing up, he often hovered around the creative arts, acting often on stage through middle and high school in rural WI. Despite several departures from the arts through his academic and professional career, he always made his way back, and now happily has found a balance of technical and creative throughout his life. This marks his first return to the stage in over ten years.
Susan Chambers
Actor - Jill Berryman
Susan was born and raised in Minnesota. She has performed Grand Opening (Theater In The Round); Spirit Level (Day Trippers Theater); Fifty Words (Elektric Lounge- L.A.); Oklahoma (CFVT); In Tv/Film: her recent work, Chicago Fire-NBC, The Christmas Listing-Lifetime, VIP ( Bill Murray award), and soon to come out: My 7 Grandmas. She has studied with top LA & NY acting coaches/ teachers: Larry Moss, Joseph Pearlman,Roy London and more. Susan has branched out to producing films & working behind the camera, but her passion is acting.
Molly Ryman
Actor - Kate Berryman
Molly Ryman is an actress originally from Minneapolis, Minnesota. Her love for storytelling took her to New York City where she pursued independent film and studied at the Stella Adler School of Acting and The T. Schreiber Studio. She has been a part of numerous award winning films and has taken home a number of Best Actress wards. Molly has acted in everything from dark dramatic films to campy drag queen comedies. Since moving back home to Minnesota, Molly is married with a sweet, young family. She is represented locally by Moore Creative Talent and Wehmann Models and Talent and continues to travel for film work.
Cynthia Schreiner Smith
Stage Manager, Costumes
Cynthia Schreiner Smith is an actor/writer/author/short film producer and owner of her ownSt. Paul walking tour company, CynCity Tours. in the 1990's, she was co-owner of the Grand Theatre of Stillwater producing 29 plays in four years. She has acted in past Fringe shows and is very happy to be behind the behind the scenes this time collaborating with Kelly after working with her in the past on short films.
More Information
There's a fine line between love and control. The real life mother, Jill, and son, John, explore this theme through the actual letters they wrote to each other in the late 1960s to 1972. John Berryman was a Pulitzer Prize winning poet for his collection "77 Dream Songs" [plus many other prestigious literary awards] and honored scholar and professor at the Univeristy of Minnesota. He was passionate, eccentric, a hard worker, lifelong alcoholic, accomplished, and harboring a tragic past. Was it all of this or something else that drove him to decide to jump off the Washington Avenue Bridge on January 7, 1972?
The short documentary "Rediscovering John Berryman" is currently available on the PBS App to view on demand.
988 is the Suicide and Crises Hotline available 24 hours a day. If you or someone you know is at risk, help is available.