The Definition of Loss
By Ashen Armor Productions
Written by Ash Kaun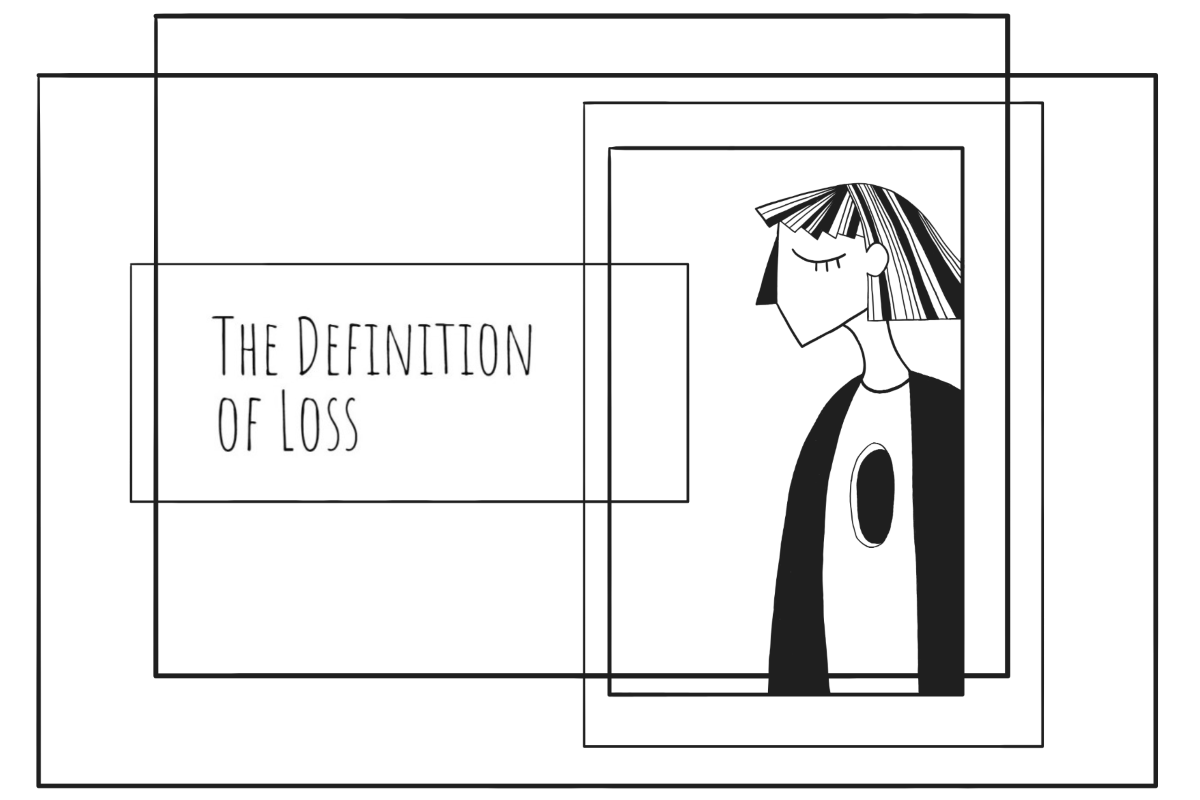 Playing at
Show Description
After the death of her mother, a teenager struggles through grief, guilt, and growing up. Will she be swallowed whole by the darkness, or will she be able to find herself again?
Genre and Content
Content Warnings
Adult language,Crude Humor,Flashing lights,Loud noises,Mental illness,Suicidal ideation/self-harm
The creators say this show is appropriate for ages 16 and up
Learn How To Fringe
Seat Reservations and Show Tickets
Add to Schedule
Date
Time
Ticket Options
Quantity
Purchase
Thu 08/03
10:00 PM

Pre-sale closed

Online sales end at 11:59pm the day before the show, or when 70% of the house is sold.

Sat 08/05
7:00 PM

Pre-sale closed

Online sales end at 11:59pm the day before the show, or when 70% of the house is sold.

Sun 08/06 ASL
8:30 PM

Pre-sale closed

Online sales end at 11:59pm the day before the show, or when 70% of the house is sold.

Fri 08/11
5:30 PM

Pre-sale closed

Online sales end at 11:59pm the day before the show, or when 70% of the house is sold.

Sat 08/12
2:30 PM

Pre-sale closed

Online sales end at 11:59pm the day before the show, or when 70% of the house is sold.
Reviews
Reviews for: The Definition of Loss
---
Video Trailer
Cast and Crew
Ash Kaun
Writer/Director/"Han"
Ash (They/She) is a multi-disciplinary artist based in Minneapolis, MN. They received a B.A. in Theatrical Direction, Design, and Playwriting from Augsburg University in 2018. Since then, Ash has been working primarily as a costume designer and technician. They have had the honor to create and cultivate costumes with many organizations around town including Exposed Brick Theatre, Jungle Theater, Mill City Summer Opera, Mixed Blood Theatre, Park Square Theatre, Penumbra Theatre, Shakespearean Youth Theater, Ten Thousand Things Theater, Theater Latte Da, Theatre Mu, Trademark Theater, and Yellow Tree Theatre. "The Definition of Loss" is the first play they are bringing to the stage. They feel so lucky to share this artistic endeavor with the MN Fringe Community. Hopefully, it is the first of many.
Mallory Lewis
"Mother"
Mallory (they/ them) is a classically trained actor, who graduated from the UW Madison with a BS in Theatre and Drama - Acting Specialist Degree in 2020. Additionally, they have trained privately under the tutelage of the Minnesota Opera House for four years. Their recent works include "The Girl Who Swallowed a Cactus" (Dust Cloud), "The Giver" (Mother), "Much Ado About Nothing" (Margaret), "Henry IV (Part 2)" (York), and "Midsummer Night's Dream" (Titania). Mallory feels honored to be performing in "Extreme Roadshow" and "The Definition of Loss" at their Minnesota Fringe Festival debut!
Kyra Scanlan
Choreographer/"Also Han"
Kyra Scanlan Duzynski (She/Her) is a lifelong dancer and musician. She fell in love with modern and contemporary dance while studying at UW-River Falls. Kyra performed as a company member of The Phipps Dance Theater for nine seasons. She has also choreographed contemporary dance pieces for local youth ensembles. Kyra's first performance at the Minnesota Fringe Festival was last year in "Orzel Rising." Apart from performing, "Ms. Scanlan" lives out her other passion as a 5th grade teacher.
More Information
From the creator:
In 2011, my mom lost her battle with cancer. I was 14. If I'm being honest, I don't have a clear idea about what that time in my life genuinely looked like. Numbing myself seemed to be the only way to make it through high school alive. People were uncomfortable with my sadness. My depression. The black hole that seemed to be swallowing me whole. So, I learned to mask it. Now that I'm in adulthood, it feels like I'm playing catch-up on how to be a whole person.
Grief is one of the hardest things I have personally experienced. I couldn't tell you how many times I have googled "grief quotes," "grief books," or "grief poetry." I wanted to know that other people got it; that other people understood my pain. I didn't want to feel alone. It took me a long time to admit I couldn't feel and/or go through this on my own. I needed support.
The Definition of Loss is my way of letting people know that I understand their pain. I see you, and I feel with you.
It hurts to lose someone we love because we love them.
The love makes it all worth it.
With all of my love, Ash
Even more about the show:
The plan was to independently produce The Definition of Loss back in 2020. A few friends and I were creating a documentary about turning trauma into art, and how the two can heal and inform each other. When Covid sent us all indoors, the project was tabled. BUT! We do have a snippet of some of the ideas we were exploring. Check out the trailer here:
Folks involved with Adapting for the Stage include: Leor Szleifer, Hunter Reeve, Sam Rodgers, Ora Damelin, and Katlyn Klepp.
At the show/trigger warnings:
Audience participation: We're going to be asking for actors, readers, anyone willing to say a few lines, etc! Three people, to be exact. You won't have to come onstage. You'll even be handed a script. Super simple. If that's your jam, please be enthusiastic so we can find you.
The strobing lights: Strobe is more of a pulsing light, and very minimal.
Loud noises: Mostly pertains to our music. It gets a little loud in some dance pieces.
Special thank yous:
Avi Aharoni, Riley McNutt, Leor Szleifer, Nate Willie, Auntie Jena, my therapist, Theater Latte Da, Arena Dances, Abbee Warmboe, and GOWNS (for a killer "dream" song).
This show wouldn't be what it is without you.
AND a huge thank you to my wonderful family for weathering the storm by my side.