Baldwin's Last Fire
By Black Lives Black Words International Project
Written by Reginald Edmund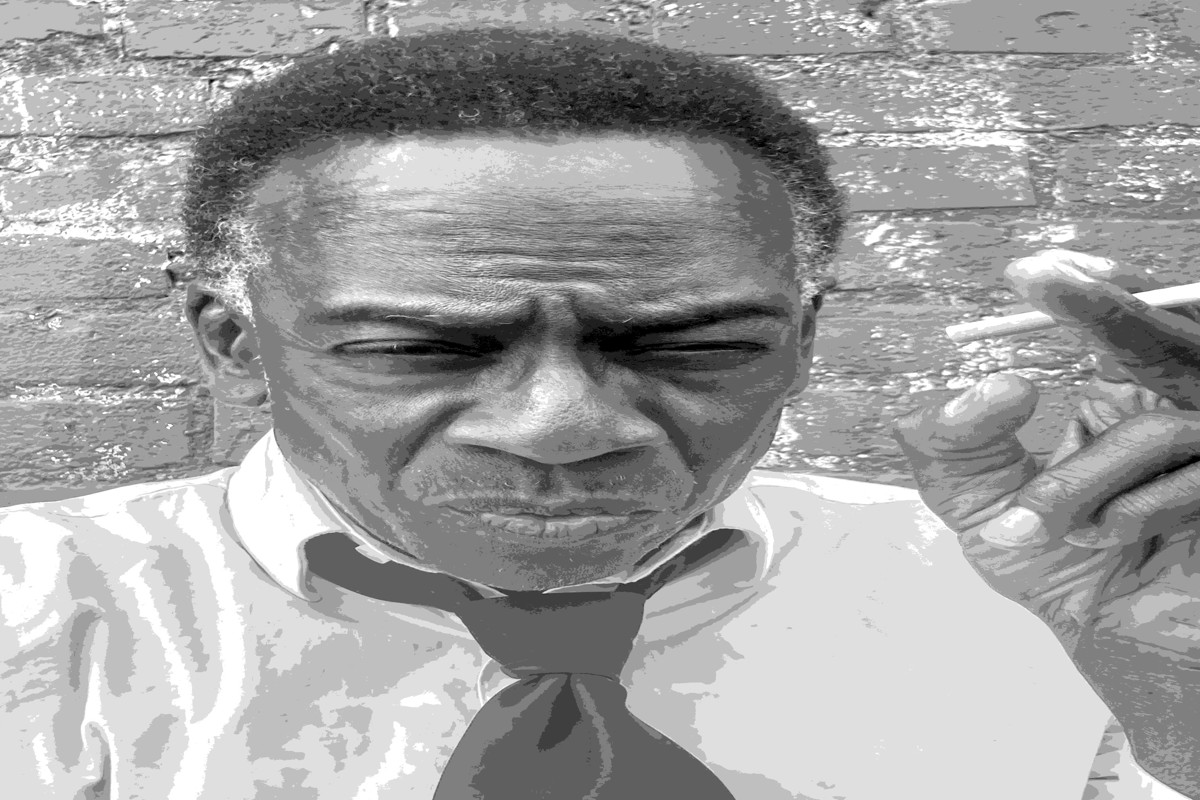 Playing at
Show Description
In this historical fiction, James Baldwin has retired to a life hiding away in France when he uncovers a gripping murder mystery. Witness the unravelling of his final masterpiece.
Genre and Content
Content Warnings
Abuse/Physical violence,Adult language,Crude Humor,Gun/Weapon usage,Violence
The creators say this show is appropriate for ages 18 and up only
Learn How To Fringe
Seat Reservations and Show Tickets
Add to Schedule
Date
Time
Ticket Options
Quantity
Purchase
Thu 08/03
10:00 PM

Pre-sale closed

Online sales end at 11:59pm the day before the show, or when 70% of the house is sold.

Sun 08/06
2:30 PM

Pre-sale closed

Online sales end at 11:59pm the day before the show, or when 70% of the house is sold.

Mon 08/07
7:00 PM

Pre-sale closed

Online sales end at 11:59pm the day before the show, or when 70% of the house is sold.

Tue 08/08
5:30 PM

Pre-sale closed

Online sales end at 11:59pm the day before the show, or when 70% of the house is sold.

Wed 08/09
8:30 PM

Pre-sale closed

Online sales end at 11:59pm the day before the show, or when 70% of the house is sold.
Reviews
Reviews for: Baldwin's Last Fire
---
Video Trailer
Cast and Crew
Reginald Edmund
Playwright
Reginald Edmund is the Co-Founder and Managing Curating Producer for Black Lives, Black Words International Project. Inspired by #blacklivesmatter, this project gives voice to some of the most contemporary political black writers from both the US, Canada and the UK, asking them to explore the question, "Do black lives matter today?" In addition, he was a Resident Playwright at Tamasha Theatre in London, England and an Alumni Resident Playwright at Chicago Dramatist, an Artistic Associate at Pegasus Theatre-Chicago and an Artistic Patriot at Merrimack Repertory Theatre; in addition to his work leading BLBW, he is currently an Artist in Resident at Towne Street Theatre, as was awarded the 2022 Gard Foundation Leadership Award.
Harry Waters Jr
Director / James Baldwin
Jake Quatt
Park
Jake Quatt (he/him) is a multi-disciplinary artist from Vermont. He currently works in illustration, animation, relief printing, and various design work with local theaters. He received his B.A in Fine Arts and Journalism from Beloit College in 2019. This is his first acting role.
Matthew Saxe
Homeless Man, Inspector Blanchett, Taxidermist
This is Matt's 15th & 16th shows Minnesota Fringe Show since 2010. Minnesota Fringe Festival Credits: 2010: Sex, Soap, Torture, Weather (Producer, Director, Co-Writer & Lead Performer), 2011: Once Upon A CSI, 2012: Tales From A Twisted Universe, 2013: Theatre 101 & Grimm For Kids (Producer, Director, and Performer). 2014: The Jungle Book, 2015: Melancholy London, 2016: So Bright the Night. 2017: Waiting for Gygax & The Tragedy of Obi-Wan Kenobi, 2018: An Odyssey Backwards and In Heels & TITUS: Sweet Water, Silent Walks. 2019: The Viking and The Gazelle, 2020: Orzel Rising (Winner of Two Minnesota Fringe "Golden Lanyard" Awards-Audience & Artists) Nominated for Best Actor in 2022 BroadwayWorld Minneapolis/St. Paul Awards He is also performing in BALDWIN'S LAST FIRE/RECEPTION in this years Fringe. Matt is the founder of Shadow Horse Theatre and executive producer of A Drinking Game-Minnesota. Film & TV: JARHEAD, PEARL HARBOR, THE BOLD & THE BEAUTIFUL. Theme Parks: Universal Studios Hollywood-Special Effects Stages Show for 5 years. B.A. in Theatre-The University of Alabama, where he appeared in the State Premiere of ANGELS IN AMERICA. SAG-AFTRA Member since 2002—Support the SAG-AFTRA Strike. Thank you for returning to support live theatre at the Minnesota Fringe Festival!
Ashe Jaafaru
Annalise / Annabelle / Various
BIO: Ashembaga (Ashe) Jaafaru is an actor + dancer, writer, artistic administrator, + creative/arts director. She has been involved in theatre + film + movement + voiceover work in the Twin Cities + beyond since 2009. Ashe creates art for liberation of the mind, body and SPIRIT + will continue to write + produce imaginative stories. Recent theatre + film credits include: All My Niggas Surround Me, And I'm Surrounded By All My Niggas (creative direction/acting coach) a film w/ Jai Stephenson, Mlima's Tale (assistant director) w/ Ten Thousand Things, Weathering (Neighbor/Turtle) w/ Penumbra Theatre, JOY ON ME (myself) w/ Pillsbury House Theatre, Impact Theory of Mass Extinction (Fahari) w/ In The Heart of the Beast Theater, Nearly (Lala) a film w/ Atlese Robinson, Zuri's Tree (Ava) a film w/ Adja Gildersleve, Buttafly Precinct (Lady) a Zoom play w/ Catalyst Arts, Keon (Patience) a film w/ FreeStyle Films, The Convert (Jekesai) w/ Frank Theatre, for colored girls who have considered suicide when the rainbow is enuf (Lady in Brown) w/ KC Repetory Theatre & Penumbra Theatre, A Midsummer Summer Night's Dream (Hermia) w/ Black Ensemble Players, School Girls; or the African Mean Girls Play (Paulina) w/ Jungle Theater & Arkansas Rep Theater
Jacob Hellman
Taxi Driver, Butterfly Catcher
Jacob Hellman (The Butterfly Catcher) is flying high on his (debatably) triumphant return to the stage after a decade of writing, researching, and mostly grading. Originally from Baltimore, Jacob is a dramaturg, script translator, theatre scholar, and teaching artist who holds a Ph. D. in Interdisciplinary Theatre Studies from the University of Wisconsin-Madison if he promises to be really, really careful not to drop it. Past roles include Oscar in the American premiere of Lights Out! (In-House Theatre, Madison, WI); Dromio of Syracuse in The Comedy of Errors (Center Stage Theater-Merkaz Hamag'shimim Hadassah, Jerusalem, Israel); and multiple roles in Hecho en Ecuador (Dramatic Adventure Theatre, Off-Off-Broadway). Jacob would like to thank Reggie and Harry for this opportunity to spread his wings.
Chesare Cipriano
Stage Manager
Anna Schloerb
Assistant Stage Manager
More Information