Uncle Walt
By The World Crime League
Written by Andrew Rosdail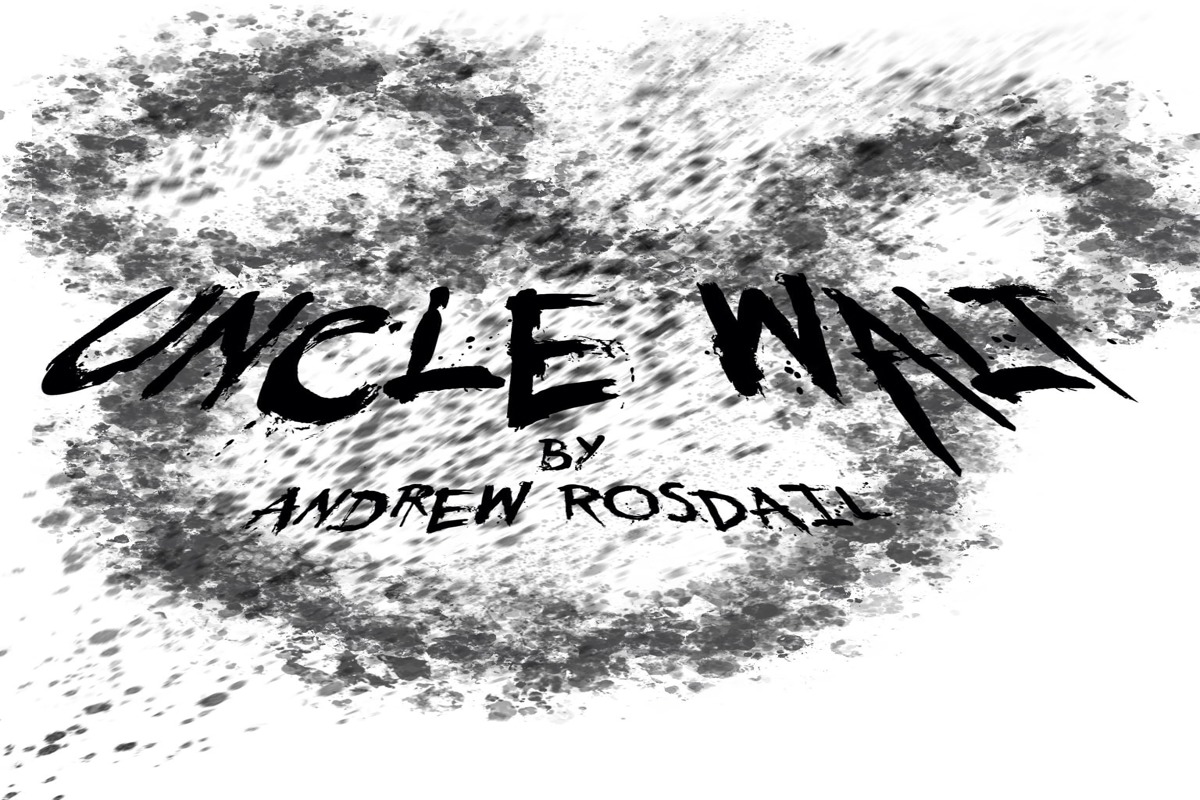 Playing at
Show Description
A disgruntled former animator and his deadbeat brother have stolen the cryogenically frozen head of Walt Disney with hopes for a big payday…except Walt has other plans.
Genre and Content
Content Warnings
Abuse/Physical violence,Adult language,Blood,Crude Humor,Violence,Other divisive content
The creators say this show is appropriate for ages 16 and up
Learn How To Fringe
Seat Reservations and Show Tickets
Add to Schedule
Date
Time
Ticket Options
Quantity
Purchase
Thu 08/03
8:30 PM

Pre-sale closed

Online sales end at 11:59pm the day before the show, or when 70% of the house is sold.

Sun 08/06
5:30 PM

Pre-sale closed

Online sales end at 11:59pm the day before the show, or when 70% of the house is sold.

Tue 08/08
7:00 PM

Pre-sale closed

Online sales end at 11:59pm the day before the show, or when 70% of the house is sold.

Fri 08/11
10:00 PM

Pre-sale closed

Online sales end at 11:59pm the day before the show, or when 70% of the house is sold.

Sat 08/12
4:00 PM

Pre-sale closed

Online sales end at 11:59pm the day before the show, or when 70% of the house is sold.
Video Trailer
Cast and Crew
Luke Peterson
Ron
Luke Peterson is ecstatic to be making his Minnesota Fringe Festival debut in Uncle Walt. Originally from the small town of Newhall, IA, Luke graduated with bachelor's degrees in Theatre and Sociology from St. Ambrose University (SAU) in May 2021. Since then, Luke has relocated to the Twin Cities, where he currently works as a freelance actor/director and as a teaching artist through Hennepin Theatre Trust's Spotlight Education program. Some of Luke's favorite previous roles include Dean in All Shook Up, (Paul Bunyan Playhouse) Student/Lab Tech in Wit (Hypnic Jerk Theatre) and Ernie in Rumors (SAU). Luke has loved Disney movies ever since he was a child, with some of his favorites being Aladdin, Up, and the wonderfulness that was last year's Turning Red. He hopes you enjoy the show!
Mike Dee
Clint
Embracing the Disney Adult life, Mike Dee is super excited to be part of "Uncle Walt". Having started his thespian journey back in 2015 with a gifted improv class, Mike has blossomed into a versatile and quirky actor. You can find him on the river in Fearless Comedy's "Murder on the Mississippi" as well as with Jesters Comedy Improv and Vilification Tennis. Other notable roles include Gerry in "Ted's Talk" that ran in the 2022 Twin Cities Horror Festival, as well as John Bender in the 2019 MN Fringe piece "Tale of the Bloody Benders"
Jeffery Goodson
Walt Disney
Jeffery Goodson has performed at Fringe 7 times before as well as on stages in the Twin Cities including shows at Nimbus and at the Chanhassen Dinner Theater, The Brave New Workshop, Park Square and Lyric Arts. Some of his favorite roles: Seymour in "Little Shop of Horrors", Brad in "Rocky Horror Show", Arthur P in "Superior Donuts", Mark in "Rent", Cromwell in "A Man For All Seasons" and his time as an improver-writer-cast member of the Brave New Work Shop. He has a published play - "Shakespeare Ate My Brain", writes and records his own songs and has co-created a science fiction storytelling podcast called "Space Croutons" which is in it's third season. Find out more about him at jefferygoodson.com Favorite Disney Movie: Something Wicked This Way Comes Favorite Disney movie character: Timon from Lion King Favorite Disney parks ride: Space Mountain
Andrew Rakerd
Director
Andrew Rakerd is a Minneapolis actor, director, and playwright. He has been a producer for the Minnesota Fringe Festival, working on such plays as Peace Retreat, The Buttslasher, and Love and Persuasion. He is a regular actor for the Murder Mystery company. However, most of his creative energy goes into directing shows for the Blaine High School Theatre Department. He'd like to thank his wife, Cayla Marie Wolpers, and the rest of his friends and family for their undying support.
McKayla Henderson
Stage Manager
McKayla is a local actor and tech enthusiast. She's been doing a combination of both acting and tech for around six years. She is excited to be working with this company to help produce this show. She is extremely thankful for this opportunity that she has been given. Favorite Disney Character: Elsa or Anastasia, one of the evil stepsisters only because of the second Cinderella movie
Mason Tyer
Violence Director
Mason Tyer is a director, violence director, intimacy director, teacher, and theatre producer living in Minneapolis, Minnesota. Mason is a Certified Teacher, Theatrical Firearms Safety Instructor, and Secretary for the Society of American Fight Directors. He has taught stage combat for The Guthrie, Children's Theatre Company, North Hennepin Community College, Art in Arms, and Open Gate Movement Arts. Mason is a lead teaching artist for The Guthrie and Children's Theatre Company. As a violence and intimacy director, he has worked with Journey North Opera Company, Fake Fighting Company, Children's Performing Arts, Combat Chess United, Ashland Productions, Expressions Community Theatre, Merrill Community Arts, and numerous high schools and community groups. Mason is also a stunt performer and coordinator for music videos and short films in Minnesota.
Luke Tourville
Understudy
Luke is thrilled to be part of Uncle Walt with World Crime League in his first production at the Minnesota Fringe Festival. Luke studied Theatre at Drake University, where he received a BFA. Classically trained, he has played roles from Shakespeare to Chekov, and further enjoys collaborating with local filmmakers on indie projects and regional festivals. He would like to thank his wife Amanda and son Leo for always supporting his passions.
Andrew Rosdail
Playwright/Producer/Co-Director
Andrew is a local actor, playwright, and occasional director and founder of the World Crime League. He most recently appeared as Troy McClure in the Complete Works of Troy McClure-Abridged (Albino Squirrel), various roles in Chroma (Phantom Chorus), and Willie Conklin in Ragtime (Morris Park Players). He directed last year's Golden Lanyard-winning play Peace Retreat (New Endeavors) for the 2022 Fringe as well as appearing in Neil Gaiman's the Wedding Present (Lampstand of the Covenant Productions). Andrew is excited for the World Crime League's return to the Minnesota Fringe after its debut in 2016 with the play Writer's Block. Favorite Disney Movie: the Great Mouse Detective Favorite Classic Disney Character: Donald Duck Favorite Disney Princess: the squirrel from Sword in the Stone
More Information
The World Crime League is Andrew Rosdail's production brand, specializing in dark comedy, horror, and theatre with a twisted edge. Founded in 2016, the WCL made its debut at that year's Minnesota Fringe Festival with Writer's Block. Other World Crime League productions include the Dead of Winter Double Feature and the World Crime League's F**ked-Up Xmas Special.
Follow the World Crime League on Facebook to stay in the loop and learn about their future machinations!