Fargo Allegro
By Nightfall Productions
Directed by Brad Erickson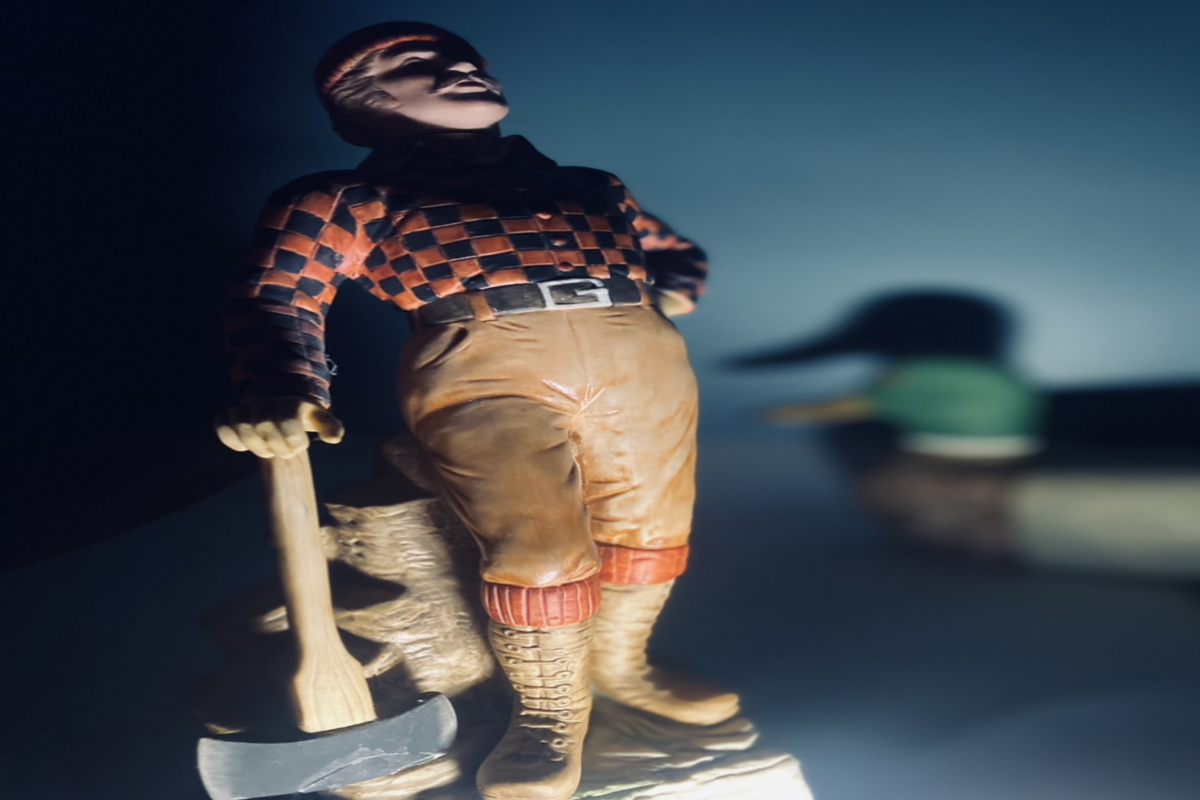 Playing at
Show Description
Didja hear all about what happened up there in Brainerd then? …Oh geeze…
Genre and Content
Content Warnings
Abuse/Physical violence,Adult language,Blood,Drug Content,Flashing lights,Gun/Weapon usage,Loud noises,Nudity,Sexual content,Violence
The creators say this show is appropriate for ages 16 and up
Learn How To Fringe
Seat Reservations and Show Tickets
Add to Schedule
Date
Time
Ticket Options
Quantity
Purchase
Sat 08/05 ASL
5:30 PM

Pre-sale closed

Online sales end at 11:59pm the day before the show, or when 70% of the house is sold.

Sun 08/06
8:30 PM

Pre-sale closed

Online sales end at 11:59pm the day before the show, or when 70% of the house is sold.

Mon 08/07
7:00 PM

Pre-sale closed

Online sales end at 11:59pm the day before the show, or when 70% of the house is sold.

Thu 08/10
10:00 PM

Pre-sale closed

Online sales end at 11:59pm the day before the show, or when 70% of the house is sold.

Sun 08/13
2:30 PM

Pre-sale closed

Online sales end at 11:59pm the day before the show, or when 70% of the house is sold.
Reviews
Reviews for: Fargo Allegro
---
Video Trailer
Cast and Crew
Justine Carroll Melchior
Marge
Justine has always wanted to play a daughter to Frances McDormand, now she gets to play one of her iconic roles! Past credits at the History Theater, The Ordway, Park Square, Hey City, Plymouth Playhouse and more. You can see Justine as the Subaru Queen at Bloomington Subaru and in her band LoverCraft. In a strange twist, she is actually married to the actor who plays Jerry!
Jay Melchior
Jerry
Jay Melchior sure appreciates you comin' out to the show here. He is the Special Education Teacher at Perpich Arts High School, and is real happy to be in his 8th Fringe production. He hopes you guys all have a real nice time here. You betcha!
Jeffrey Nolan
Carl
Jeffrey is so excited to finally play a character named Carl! Recent credits include Sherwood (Theatre in the Round), Noises Off (Lakeshore Players), and The Closing Night Audience Q&A for Rocco's Crimes (alleged Theatre). Catch Jeffrey in A Girl Scout's Guide to Exorcism (Melancholics Anonymous), also in the Fringe Festival!
Brian Kelly
Grimsrud/Stan/Mr. Mohra/Ensemble/Projection Design
Brian is an actor/writer/producer whose monkeyshines have been seen in Triple Espresso, Tony & Tina's Wedding, ComedySportz, and numerous TV & Radio commercials (including the damn donor spot which is still probably running at your local DMV). In 2016 he took over as owner and artistic director of The Mystery Cafe, writing or co-writing such shows as The X-mas Files, Alma Murder – A Killer Class Reunion, I'll be Homicidal for Christmas, The Private EYE in TEAM, Hollywood's Most Wanted and the forthcoming 'Til Death Do Us Die. Brian served as Entertainment Director for the St. Paul Saints from 2013-2018 and continues to perform as an on-field master of ceremonies.
Matthew Kessen
Paul Bunyan
Matthew Kessen is a writer, performer, producer, dramaturg, and flavored beverage enthusiast who has worked with Comedy Suitcase, the Chameleon Theatre Circle, Green T Productions, and all kinds of folks like that. He is best known for his solo comedy-lecture show, "Reverend Matt's Monster Science," which has appeared at numerous museums, libraries, conventions, bookstores, and theaters across the country, and which is a monthly livestream these days as well. He has a pet gecko called Linus.
Heather Meyer
Babe/Scotty/Sugar/Officer Olson/Ensemble
Heather Meyer grew up in North Dakota and feels many feelings about the movie Fargo, only one of which being "We don't sound like that!" But like maybe we do? She's a performer, writer and just returned as resident artist at the Horse and Art Research Program in Hungary this summer.
Winifred Froelich
Jean/Maple/Rose/Ensemble
Originally from and then replanted in Minnesota, Wini has worked for the Minnesota Historical Society for 19 years at Mill City Museum where she has performed as various historical figures and she plans the k-12 field trip curriculum. She obtained her MFA in theater from UW-Madison (go Badgers) and studied at DellArte' International School of Physical Theater in Blue Lake, CA (go Clowns). Wini has performed in North Dakota, Ohio, Georgia, Alabama, Wales UK, California, and Wisconsin. Locally, she is a 16 year veteran of The Mystery Cafe (go Brian). Earlier this summer she performed in a magical production of The Buddha Prince with TigerLion Arts (go Dalai Lama). She has also worked with Six Elements Theater, Wayward Theater, Freshwater Theater, and Open Window Theater. Look for her this fall in Any(mous) with Full Circle Theater and this winter in The X-mas Files at The Mystery Cafe (go Bears.)
Adam Fielitz
Norm/Projections
When Adam Fielitz was asked to play the role of Norm in Fargo, he agreed, but didn't remember seeing George Wendt in the movie. Adam is a writer/actor in Minneapolis, often working with groups like The Mystery Café and Locally Grown Comedy, along with any club that will have him. Adam loves the game Six Degrees of Kevin Bacon and wants you all to know that he played high school baseball and football with the director's husband's brother.
George Bettelyoun
Shep/Ensemble/Projections
George is Oglala Lakota, from Pine Ridge, SD. A former SD Mr. Basketball, George is also a performance artist who performed at Great American History Theater, Patrick's Cabaret, the Walker and most recently at the Bryant Lake Bowl with The Buffalo Show.
Fred Cheng
Mike/Projections
No lie, Fred Cheng has had a yen (culturally problematic pun intended) to play Mike Yanagita since seeing Fargo in the theaters in 1996! Thanks to this production for making a dream come true. Fred performs in local improv comedy troupes like Stevie Ray's, Comedy Sportz and The Theater of Public Policy. He has been writer/director/producer of two Fringe Shows, Short Summer and The Breakfast Club the Musical (yes, that one). His father worked for Honeywell, which, if you're an engineer, you could do a lot worse.
Megan Mayer
Choreographer/Scenic Movement
Megan Mayer (she/her) works with choreography, dance, experimental video and photography. She recently premiered a pair of dances in the Candy Box Dance Festival at Southern Theater and directed a J-term project at SPCPA. Her work has been supported by two McKnight Foundation Choreographic Fellowships, numerous national and local artist residencies and grants from MSAB, MRAC and Jerome Foundation. www.meganmayer.com
Lily Vanner
Scenic Movement
Lily Vanner has recently returned to her home town of Minneapolis, Minnesota after finishing her acting and dramaturgy degrees at the University of Oklahoma. She is an actor, director, and writer whose recent credits include directing SCAB and performing in Life of Galileo and Be Mean To Me at the Helmerich School of Drama. Currently, she directs youth theatre programs for the Columbia Heights Recreation Department.
Aisha Ragheb
Cello/Melodica/Vocals
Aisha is a performer/video editor that's feelin' chipper to add in the moody melody inspired by the Norwegian folk song, "The Lost Lamb". This is her second Fringe since playing an asylum patient in Mad as Nell or How to Lose a Bly in Ten Days. She loves doing sketch comedy at Bryant Lake Bowl and collaborating on multimedia projects.
Hawken Paul
Violin/Mandolin/Vocals/Music Direction
Hawken Paul is excited to be making his Fringe Festival debut with Fargo Allegro! Past credits include By the Bog of Cats (Joseph Swane) with Theatre Pro Rata and Joseph and the Amazing Technicolor (Joseph) with Off-Broadway Musical Theater. Hawken was fascinated to learn that the runaway success of the Coen brothers film had actually inspired the construction of a real-life city of the same name. He looks forward to seeing what the state of North Dakota's next big tourist attraction will be.
Janae Lorick
Stage Manager
A recent graduate from St. Olaf College with a B.A. in Race & Ethnic Studies & Theater, Janae Lorick is excited to be participating in the Fringe Festival for the first time! A general theatre artist with experience in a little bit of everything onstage and off, they have found stage management to be that sweet spot of interacting with each element of the show "without going too insane". They just finished an amazing production with TigerLion Arts' The Buddha Prince as assistant stage manager and are delighted to be helping out with Nightfall Productions' Fargo Allegro. After this production, they will have the opportunity to join Children's Theatre Company as their Stage Management Fellow for their 2023-2024 season.
Brad Erickson
Director/Wade/Lou/Ensemble
As a producer within the Fringe, Brad previously directed/performed in Hamluke, Hour Town, Repertoire Dogs, and The Life of Charles Schulz. Outside of Fringe, Brad performed with Daleko Arts (Little Shop of Horrors), Dana's Boys (The Saved By The Bell Show), and several productions with Josh Carson and Andy Rocco Kraft including Jenga!, A Justice League of Their Own, and A Very Die Hard Christmas. He truly hopes you enjoy all the fun, joy, and hard work this cast and crew has put into Fargo Allegro.
More Information
What does Fargo Allegro mean? Well, to me it means a few things. We are taking the familiar elements of the movie Fargo and doing our best to adapt that story and those characters into a nimble retelling for the stage edited down to keep it under sixy minutes. Featuring incredible live musicians, we're highlighting the Norwegian folk song "Den Bortkomne Sauen" (The Lost Lamb) while adding in original music and sounds to deepen the emotions within the story. We're also focused on movement, choreography, and the elements of nature to create a new experience for the audience -exploring the richness of Minnesota in winter that combines with the folklore of Paul Bunyan and Babe the Blue Ox, the Indigenous culture of the land, and the Norwegian heritage, too. We hope to delight fans of the movie, entertain anyone new to the tale, and create a dramatic, dark, funny, and somewhat hopeful Minnesota bedtime story.
-Brad Erickson, producer/director